As you all know that Japanese people love 花見(Hanami) which means cherry blossom viewing picnic🌸. When it's getting warmer, we can't help but checking weather forecast and sakura(cherry blossom) forecast to decide when and where we will have Hanami picnic. Usually, parks, mountains, castles etc. are so crowded with people but this year it was empty because of the unusual situation brought by COVID-19.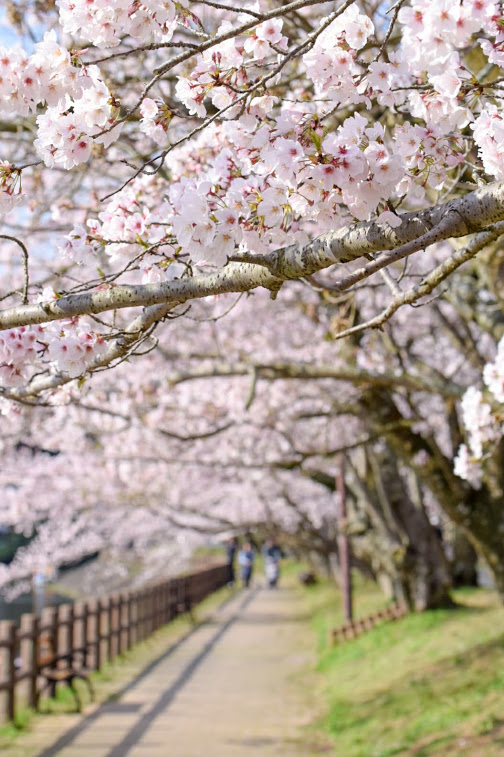 When I was looking back photos I took last year, I found these beautiful sakura pictures taken in 立岡自然公園(Tachioka Shizen Kouen, means Tachioka Nature Park) in 宇土市(Uto City), Kumamoto. This park is very famous for the beautiful sakura and considered to be one of the best sakura spots in Kumamoto. The scenery which is created by 2,000 sakura trees and the huge lakes is just so amazing.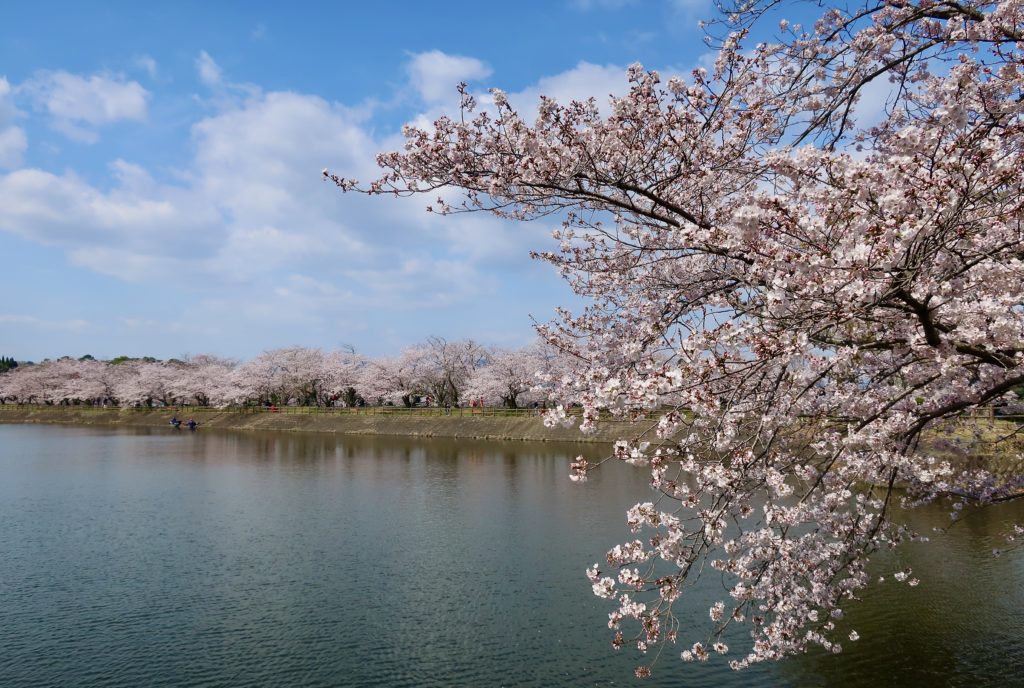 I know it's a little too late to share it as a sakura spot but I have more things to share with you.


Let's see how sakura in Tachioka Nature Park represents to us and how the famous historical figure involved in it.


Tachioka Nature Park(立岡自然公園) in Uto City(宇土市), Kumamoto
What is famous for Tachioka Nature Park(立岡自然公園)?
Stunning 2,000 Sakura Trees ~one of the best Sakura spots in Kumamoto ~
What is the most famous about Tachioka Nature park is definitely the stunning sakura trees. It is acknowledged as one of the best sakura spots in Kumamoto.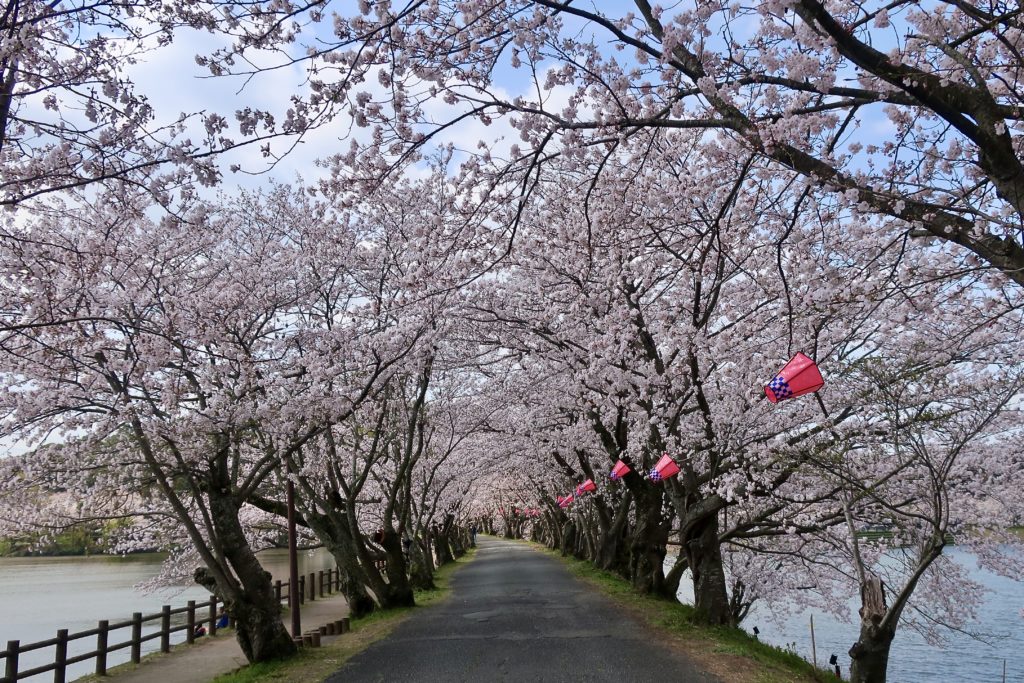 About 2,000 sakura trees surround two lakes, 立岡池(Tachioka Lake) and 花園池(Hanazono Lake). It is fascinating how sakura is reflected onto the surface of the water. At the full bloom time, many people visit the park and admire the best time of sakura.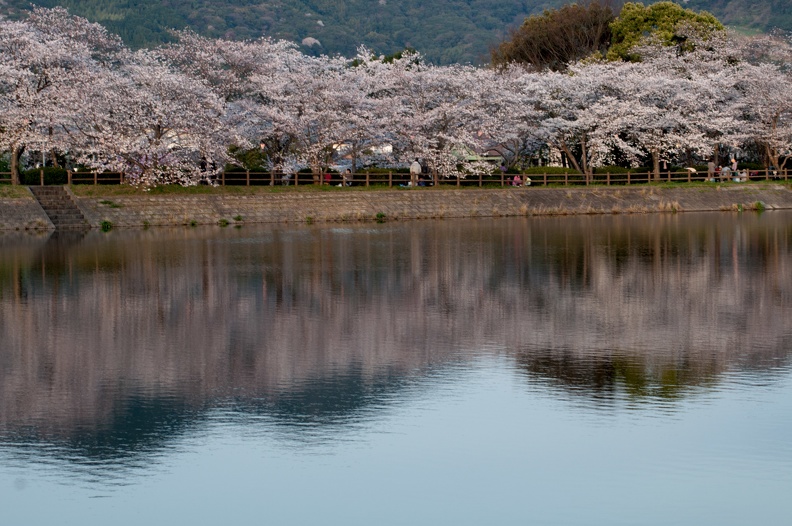 At this time of the year, they light lanterns after sunset to 10pm (I should check if they will do it 2021. I'll share next year!). We also love 夜桜(Yozakura) means illuminated sakura at night. You will see another beauty in them.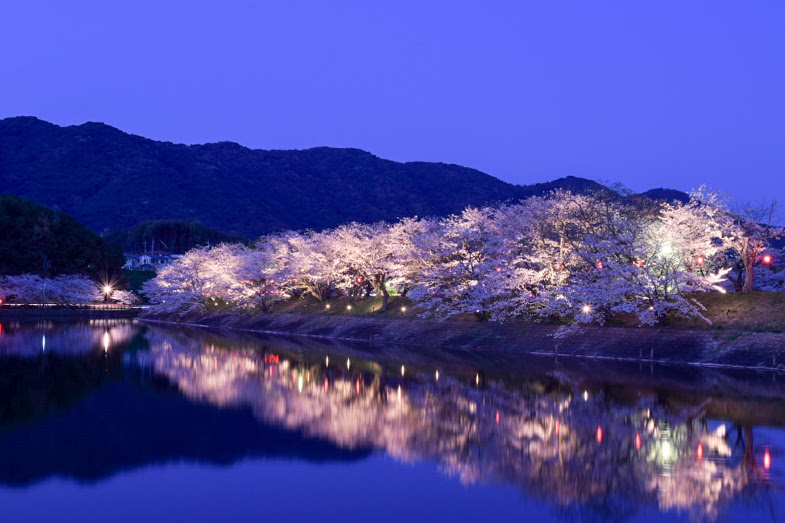 There is a parking behind the park which can have about 100 cars. During full bloom time, it will be crowded in the afternoon, so if you want to avoid crowds, I'd recommend you to visit earlier or visit late and enjoy night viewing sakura. If you visit there by train, get off at Uto Station(宇土駅). It takes about 10 minutes by taxi.


My friends and I visited there at the end of March last year and we could enjoy full bloom sakura all over. It was just stunning and we were so excited and fascinated by the beautiful sakura🌸. Sakura always attracts us and makes us smile.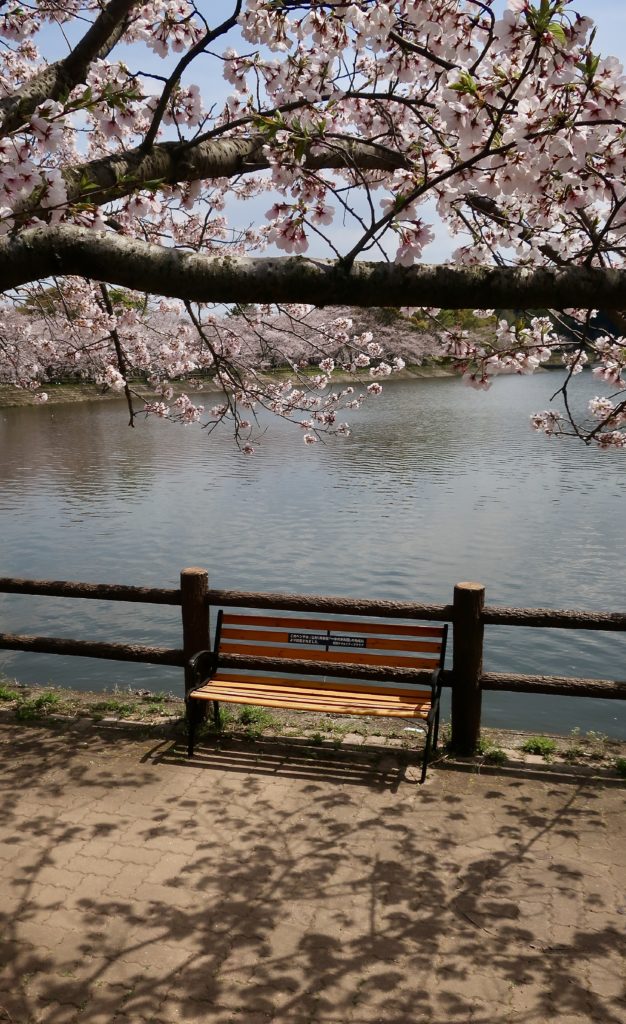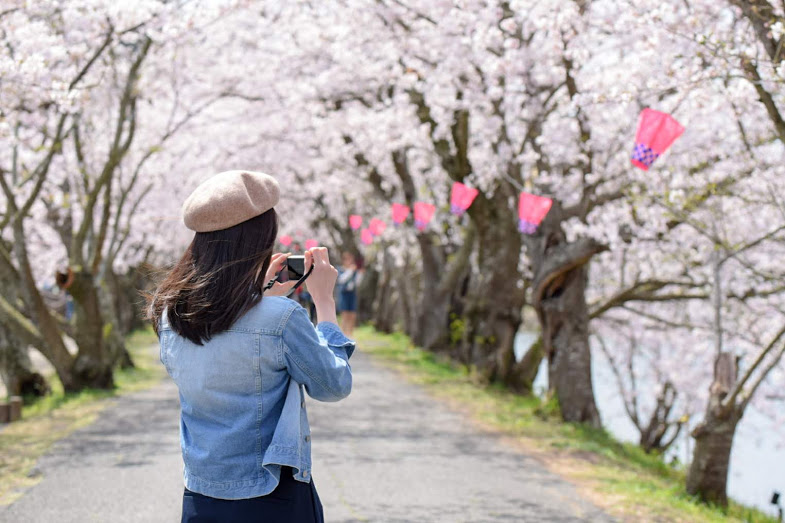 Sakura is obviously a must-see but irises is also wonderful. From May to June, you can enjoy beautiful 10,000 of irises. It shows another beauty to us.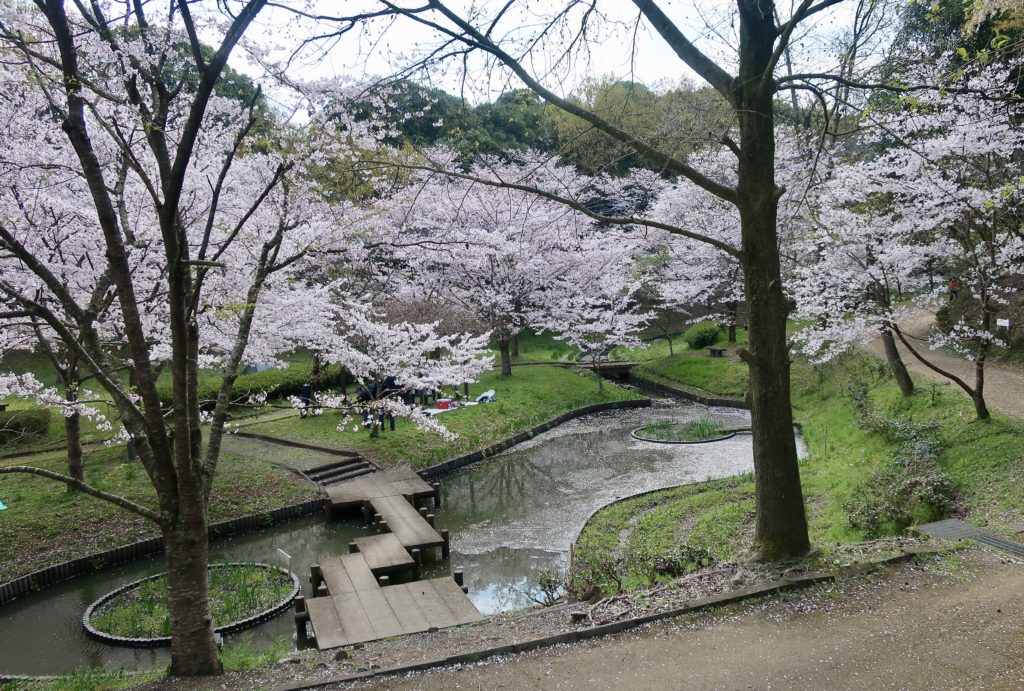 After sakura, this area will become like this ⬇️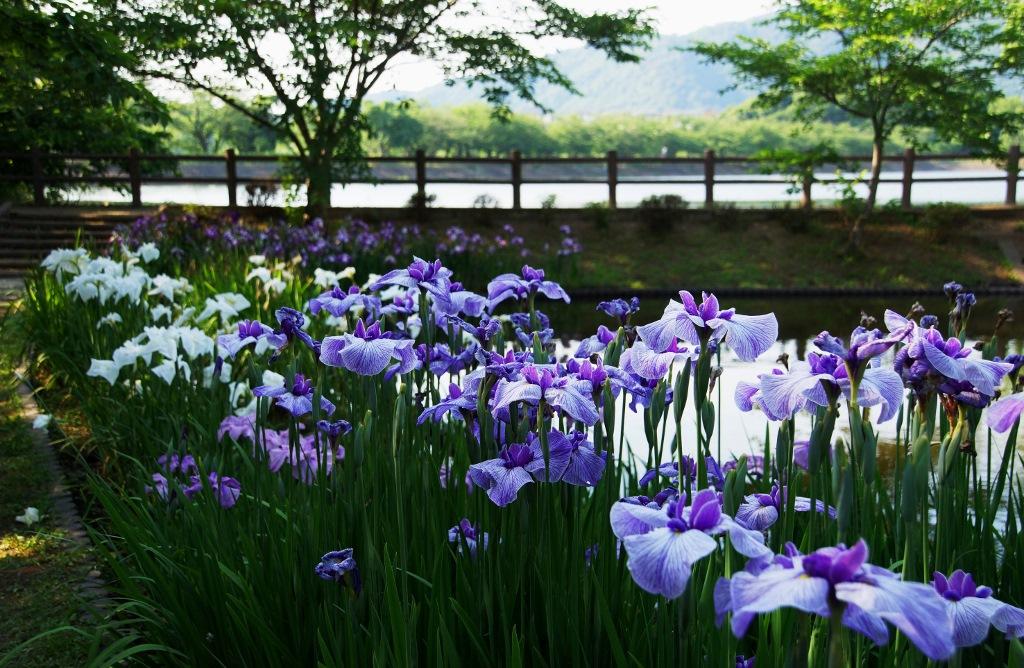 Tachioka Lake(立岡池) and Hanazono Lake(花園池) ~ One of the Kiyomasa Kato(加藤清正)'s work who was an expert of river controlling and irrigation.
Have you heard of "Kiyomasa Kato(加藤清正)"? He is famous for a fierce samurai worrier and had served Hideyoshi Toyotomi(豊臣秀吉) who once unified whole Japan in 16th century.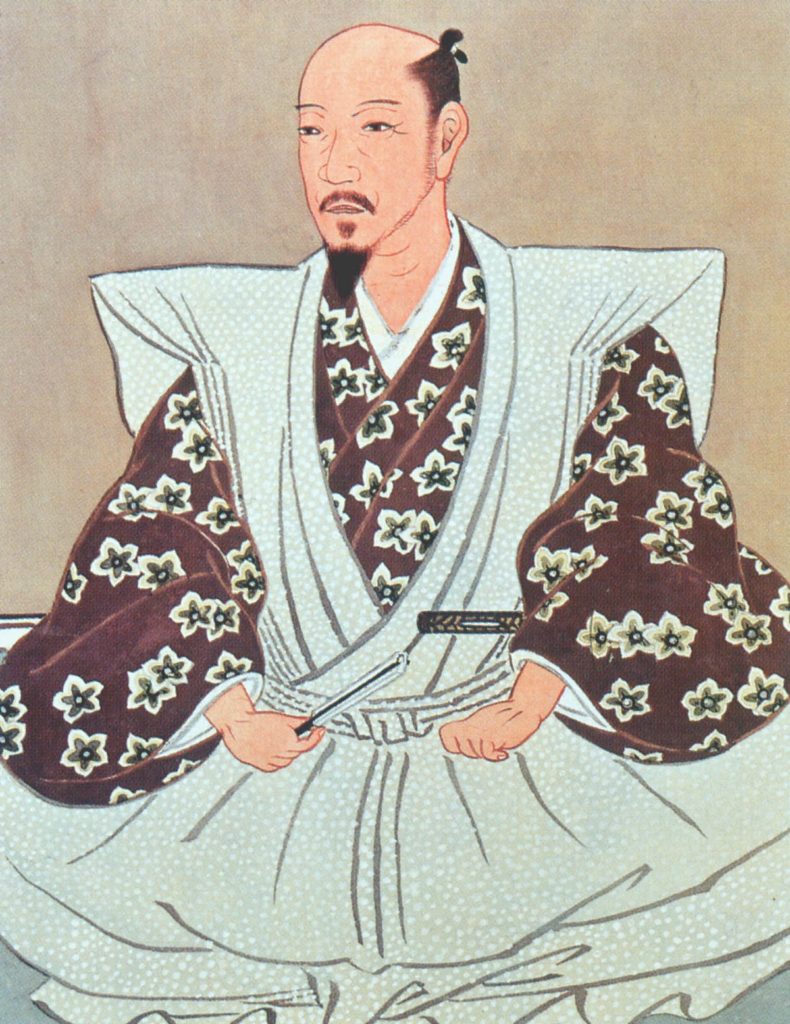 After winning many battles, Kato was rewarded to be the first Feudal Lord of Higo("Higo" is a former name of Kumamoto). It was the big promotion for a samurai. After Kato came to Kumamoto, he undertook to build Kumamoto Castle(熊本城) which is later called as "Impenetrable Castle".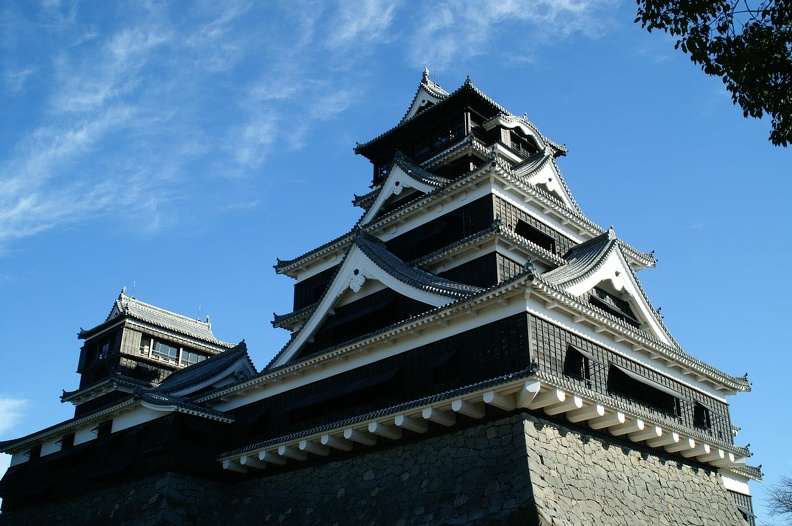 There is another legacy that Kato left behind Kumamoto. He was good at river improvement and irrigation. When Kato came to Kumamoto, it was desolated after many battles. To make people's lives better, Kato worked hard for river improvement to control flood(Kumamoto used to have many floods because of the big winding Shirakawa River). Also, he conducted many irrigation works all around Kumamoto. Because of his great works, Kato was adored by locals and called "Seishoko-san(清正公さん)" affectionately still now(Kato's first name "清正(Kiyomasa)" is also pronounced "Seisho" and "公(ko)" means a lord.).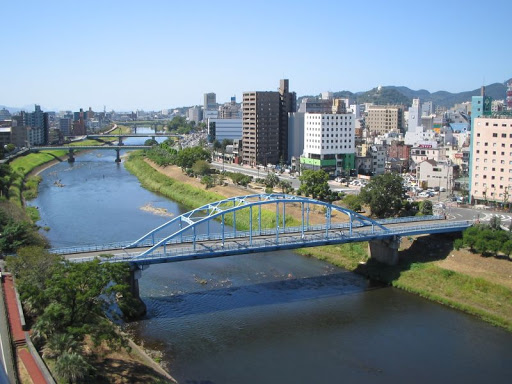 At Tachioka Nature Park, you can see one of Kato's works. There are two lakes in Tachioka Nature Park, Tachioka Lake and Hanazono Lake.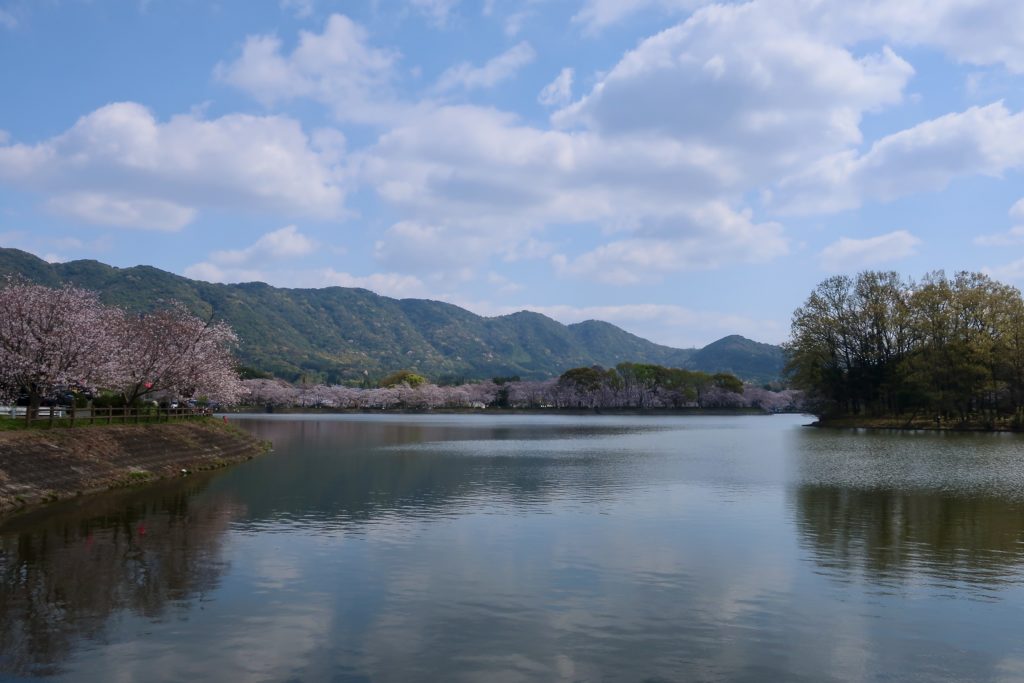 It is said that Tachioka Lake was one of Kato's work. In the past, Uto area suffered lack of water for irrigation. To solve the problem, Kato conducted to make reservoir which we can see as Tachioka Lake.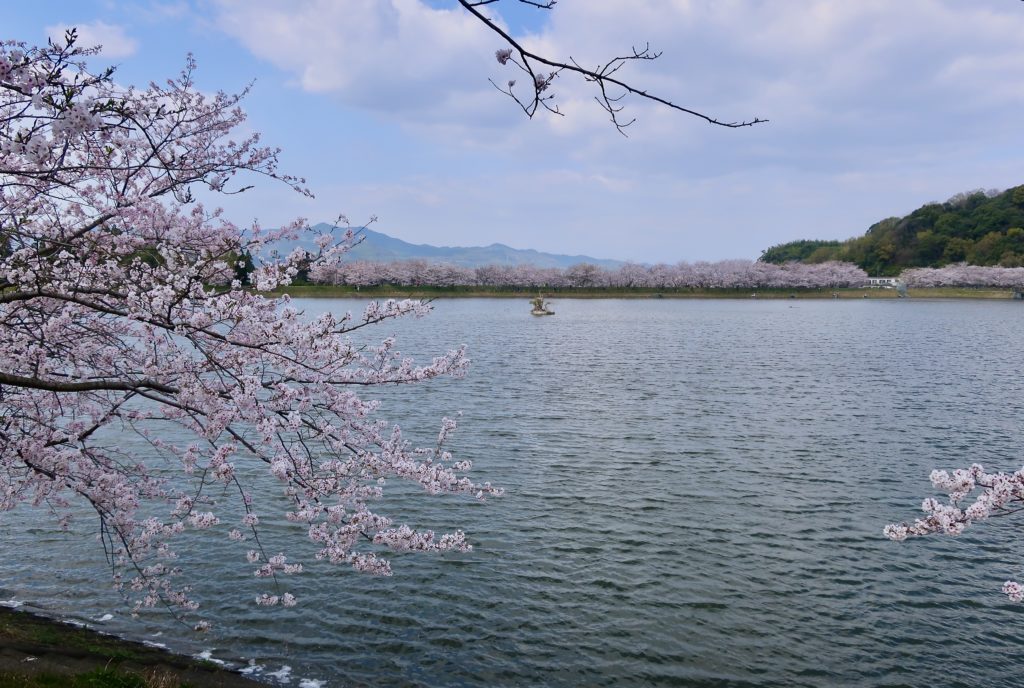 10 years later, people started to make another reservoir to cover more rice fields. They irrigated water from River Midorikawa(緑川) which is far from there. The rice fields in Uto area had poor drainage and still had problems about flood and drought. To resolve it, mayor of the area worked constructing another reservoir next to Tachioka Lake which you can see now as Hanazono Lake.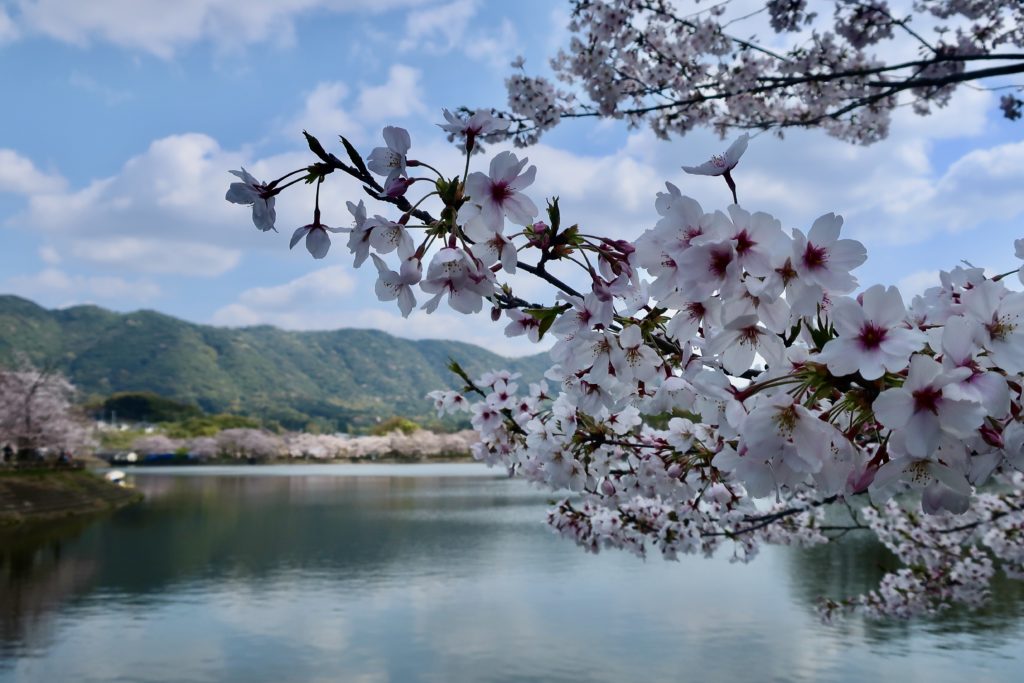 After the World War Ⅱ, 2,000 sakura trees were planted along the lakes by locals and now the park has entertains us every spring.


Camp Site and Sports Playground at Tachioka Nature Park
There are other things you can enjoy in the ground of Tachioka Nature park. Uto City Sport Centre manages the playground and the camp site. It is very reasonable to use both sites. For example, it costs only 510 yen for one tent space and also you can rent BBQ goods there (You should book in advance). It'd be a great place to unwind and enjoy walking on promenade seeing the beautiful flower of season.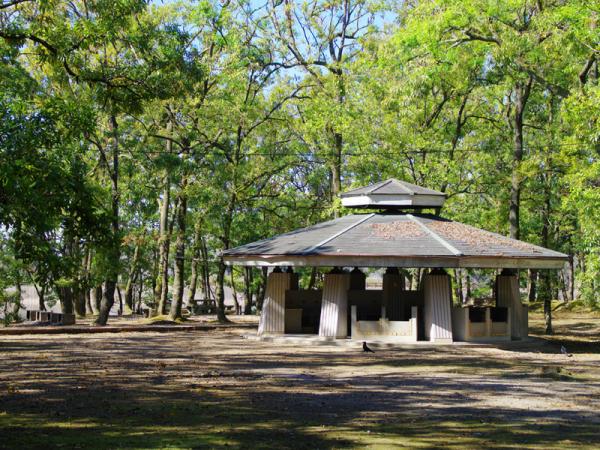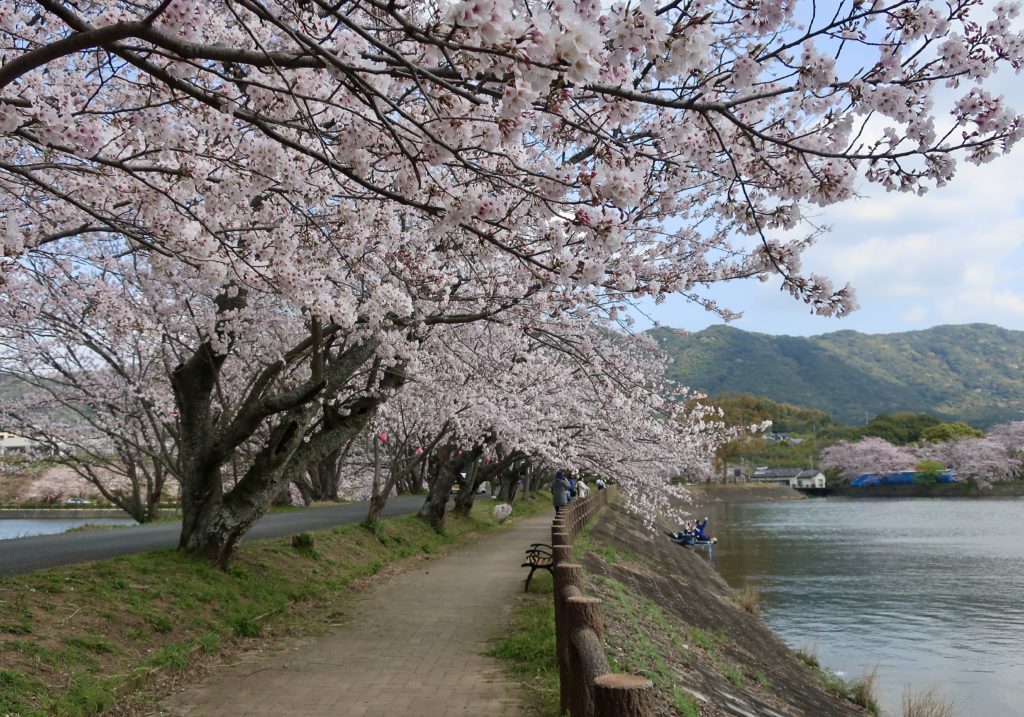 What else can we visit near Tachioka Nature Park(立岡自然公園)?
Okoshiki Shore(御輿来海岸) in Uto City
Tachioka Nature Park locates between Kumamoto City and Amakusa area. If you have extra time, I'd recommend you to visit Okoshiki Shore(御輿来海岸) where you can see the beautiful ripple marks created by big difference between ebb and tide in Ariake Sea. It is definitely a work of art of Mother Nature. It takes about 30 minutes from the park to Okoshiki Shore Observatory.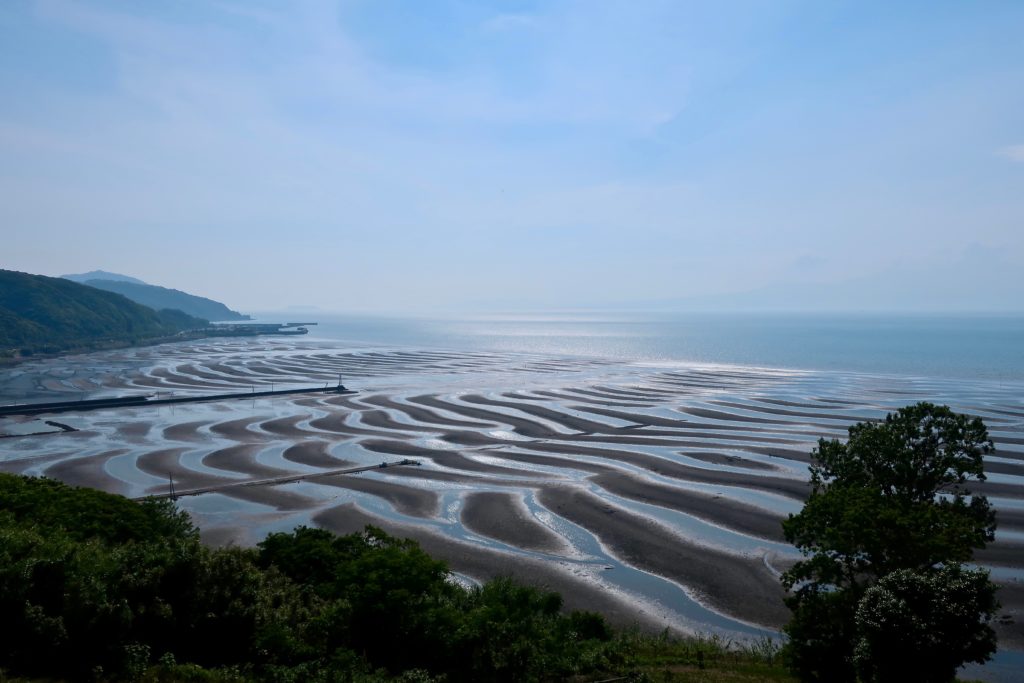 Check my previous article and the time of low tide in advance!


Shokutaku mamo(食卓mano) in Uki City
It's getting far from Kumamoto City but you can also visit 食卓mano(Shokutaku mano) on 戸馳島(Tobase island) in 宇城市(Uki city). Shokutaku mano is a lovely restaurant which offers dishes with selective local ingredients mainly from Uki and Uto area. Also, they give us wonderful time for enjoying meal. You should book in advance. It takes about 50 minutes from the park to Shokutaku mano. You can have lovely lunch first and drop by Tachioka Nature Park on the way back to Kumamoto City.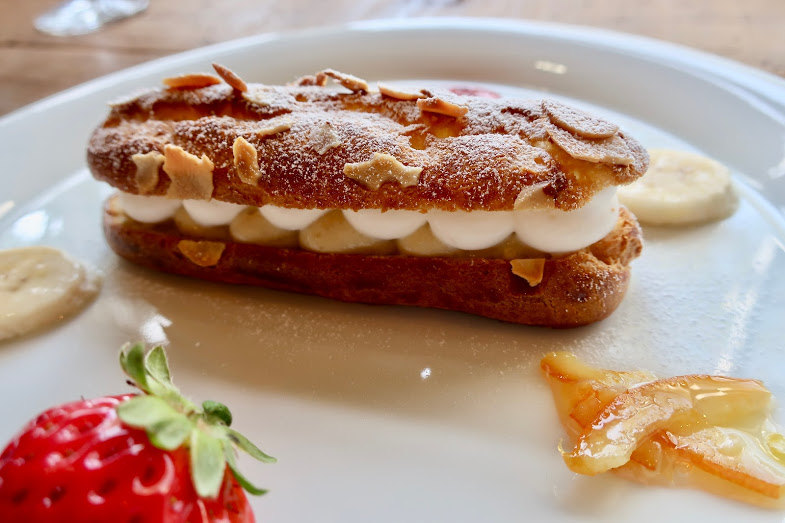 (※ Shokutaku mano is closed now because of the effect by COVID-19. Visit them after everything is settle down.)


Visit Tachioka Nature Park(立岡自然公園) and enjoy season at most!
For Japanese people, sakura is not only a symbol of spring but also a symbol of a new chapter in life. In Japan, school year and fiscal year start in April and people cerebrate their new departure.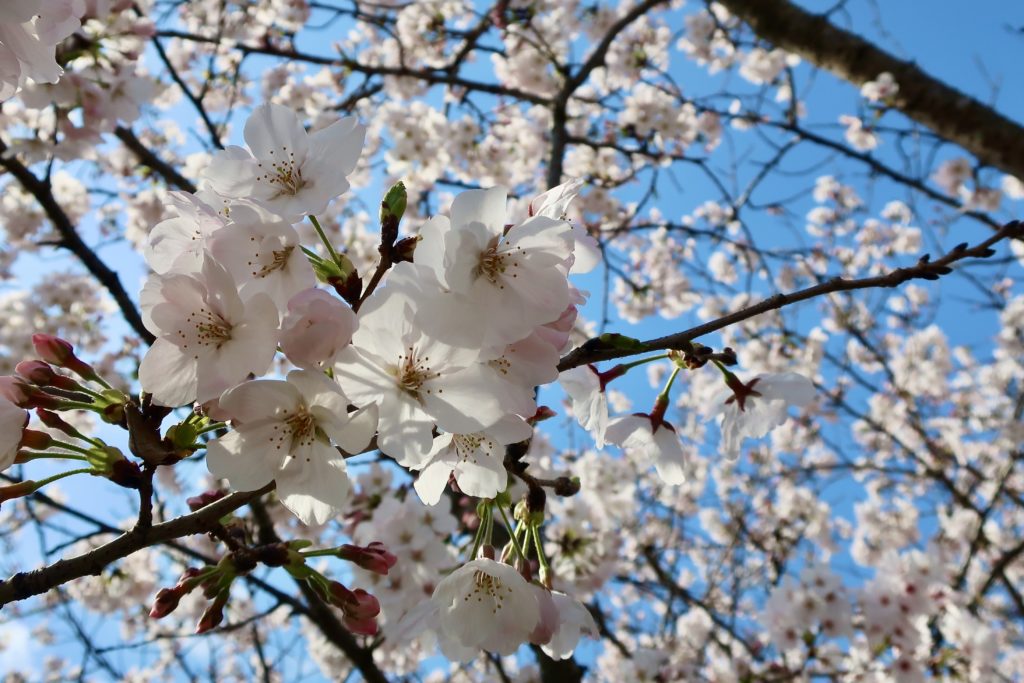 I hope we will get back peace and gather again to have lovely Hanami picnic next year.


For now, please take care and stay safe.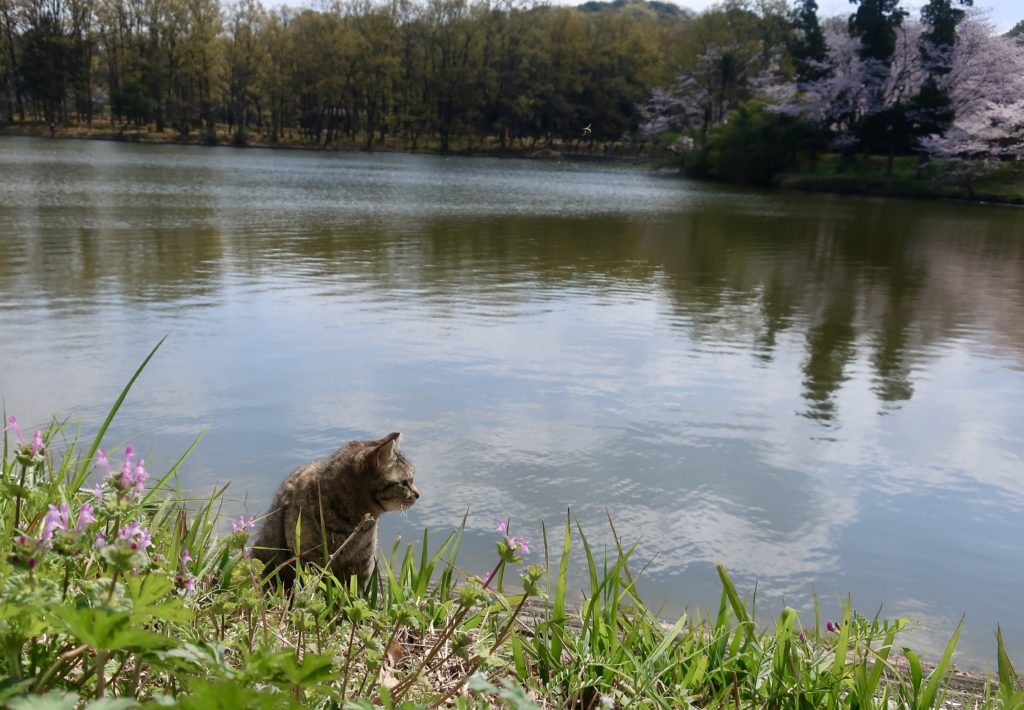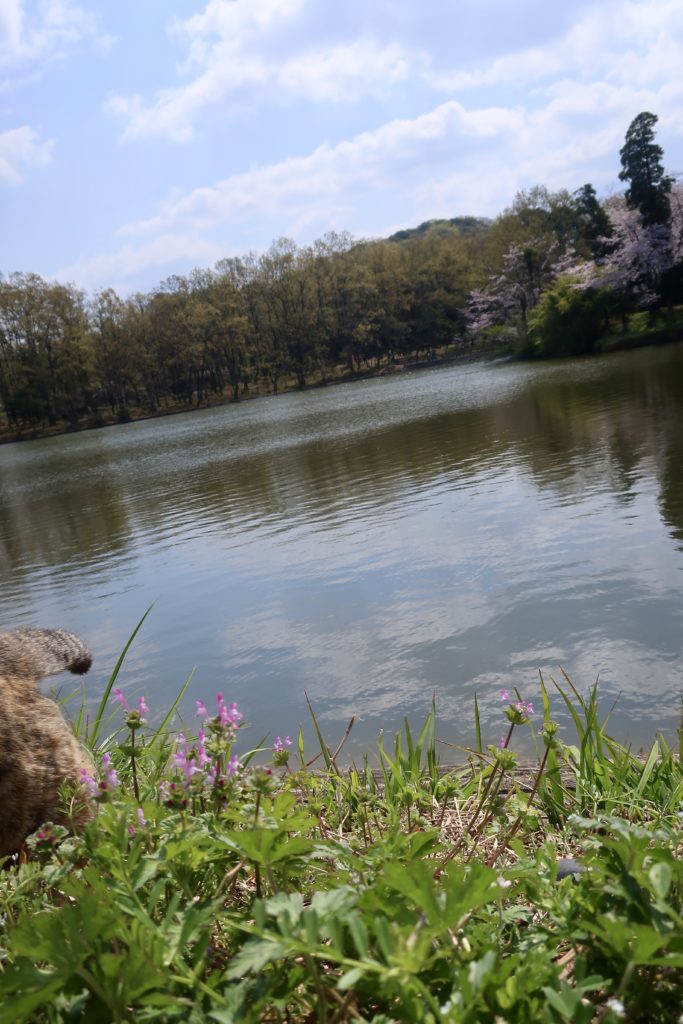 Map of Tachioka Nature Park(立岡自然公園)