I had opportunities to use Hisatsu Orange Railway ( 肥薩おれんじ鉄道 ) to join their footpath events last year. Those train trips were great opportunities for me to explore the southern Kumamoto and also realize how we have such amazing attractions in Kumamoto.




There are many lovely stations along the railway route. Most of them are small unmanned stations. My favorite one is Tsunagi station.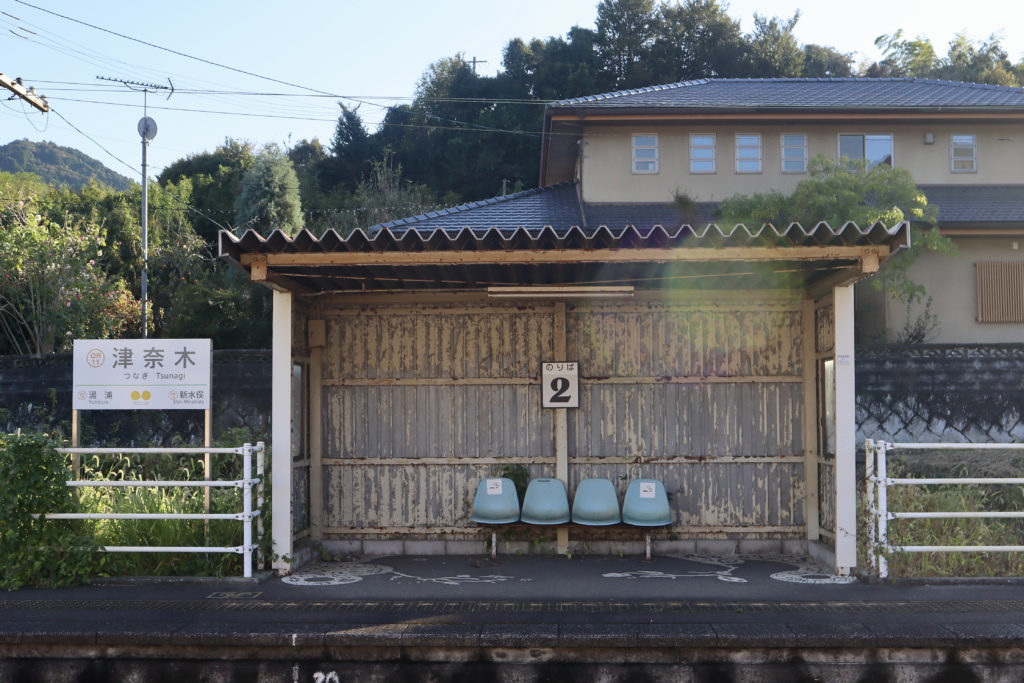 Tsunagi Town is a small town with only about 4,600 people living there. It is located in the southern Kumamoto and surrounded by mountains and the sea. The interesting thing about the town is that Tsunagi itself is an art museum. I'll show you what it means.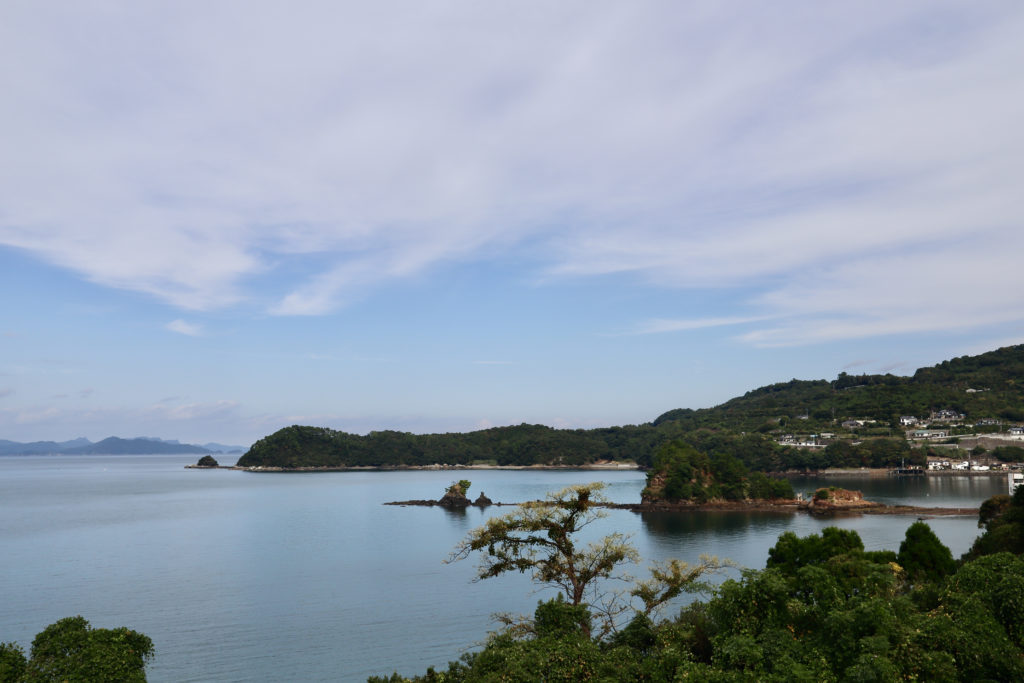 Tsunagi town ( 津奈木町 )
" Town with Mountains and Sculptures ( 緑と彫刻のあるまち ) " that tried to heal the locals from the past tragedy
Walking around Tsunagi Town, you will see lovely scenery of both mountains and the sea. The town has been working on promoting it as " Town with Mountains and Sculptures ( 緑と彫刻のあるまち ) ". Why sculptures in Tsunagi Town?




It is located in the southern Kumamoto and stands next to Minamata City ( 水俣市 ) which drew attention worldwide for Minamata disease ( 水俣病 ) . Minamata disease was caused by pollution. Chisso, a chemical company in Minamata, used to discharge waste water which included mercury to Minamata Bay. Back then, fishing was the main industry in the area so people ate fish which contains mercury. It is a dark history which was caused by the high economic growth after the World War II.


As described in a film MINAMATA which was starred by Jonny Depp and released in 2020, people who suffered from the disease had to live with aftereffect for the rest of their lives. Minamata disease had drew attention not only in Japan, but also from overseas. Even though decades have passed, people, who have aftereffect and also those who have not been certified as patients of Minamata disease, have been fighting for their human dignity.




Because Tsunagi Town is located by Minamata City, many locals were also affected by the disease in the past. Since 1980's, the town has tried to heal the people and also revitalize the town by placing works of art all around the town. Tsunagi town itself is a big museum now.
16 Sculptures in Tsunagi Town
Here, let's see sculptures in Tsunagi Town. There are 16 of them around the town. Unfortunately, I haven't been all of them but I'll attach the link below so please visit the rest by yourself and enjoy Tsunagi Town more!


16 sculptures in Tsunagi Town
https://www.town.tsunagi.lg.jp/page817.html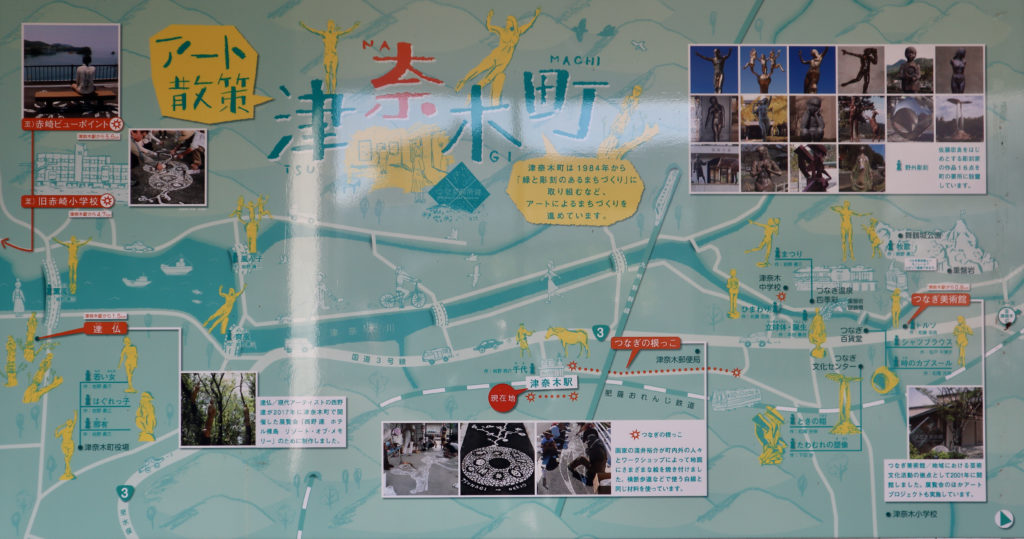 Chiyo ( 千代 )
When you arrive at Tsunagi station, you will see this sculpture in front of the station. This work is called " Chiyo ( 千代 ) ".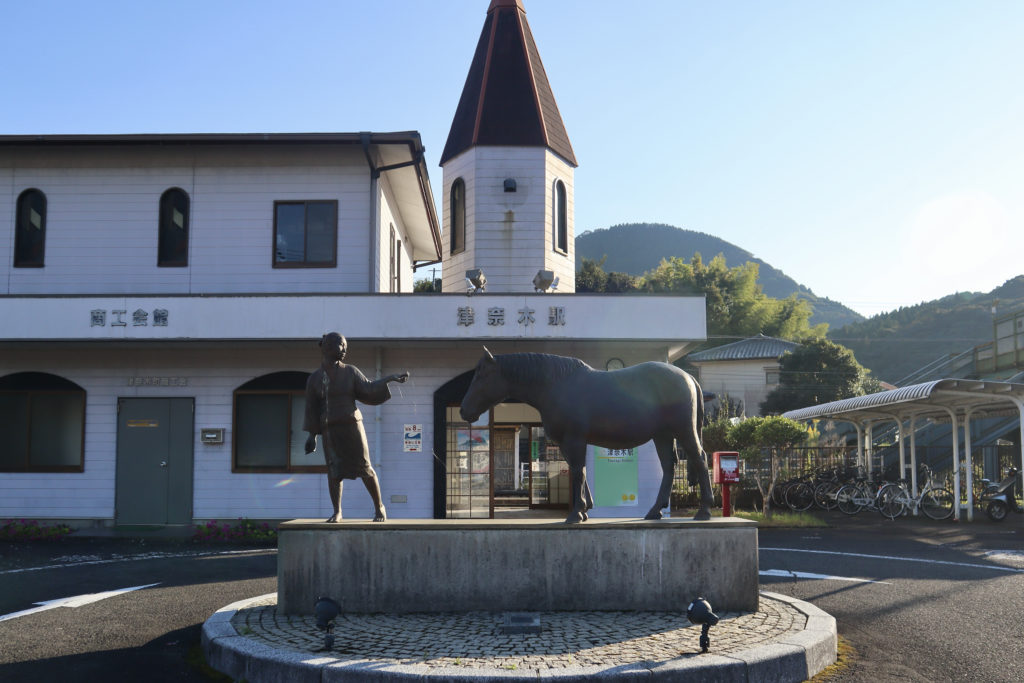 Chiyo was a girl who lived in the town about 300 years ago. She lost her mother when she was very little. Her father and her grandparents were very ill so she had to work from her childhood. It is said that she let them eat millet and she ate Okara soy pulp. Even though they were very poor, Chiyo never complained and kept working hard and took good care of her family. Somehow this story went through to the federal lord and he was moved by her. He praised her and decided to grant about 60kg of rice every year and it went on until she died at the age of 77.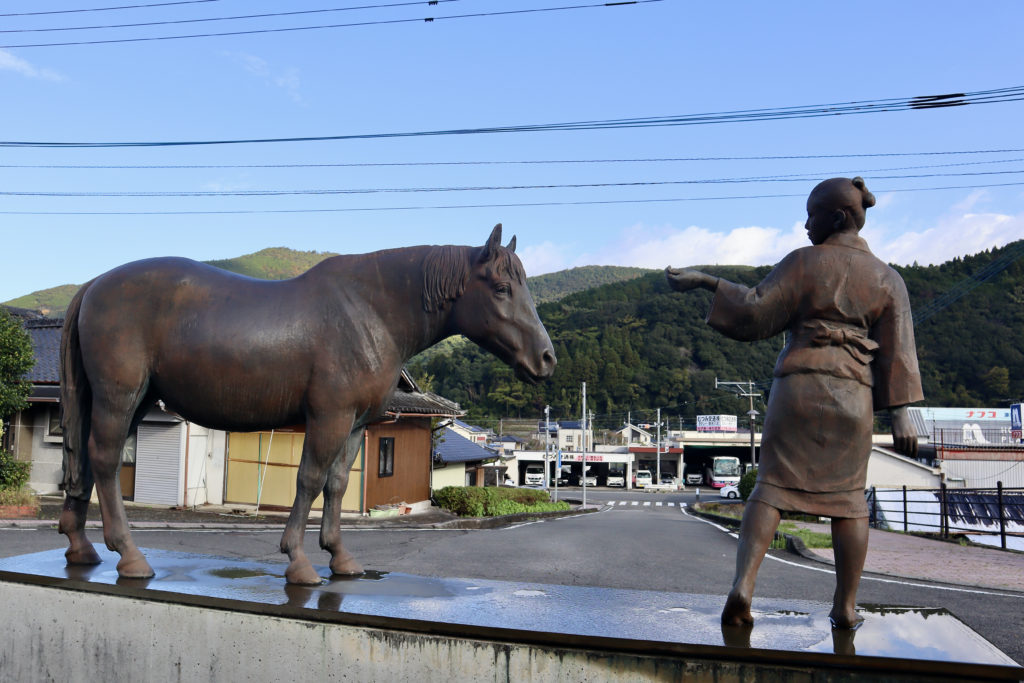 This sculpture was made by Ryosuke Iwano ( 岩野亮介 ) in 2003.

Soufu ( 爽風 )
Soufu means refreshing air. It was made by Yuzo Iwano ( 岩野勇三 ) in 1985.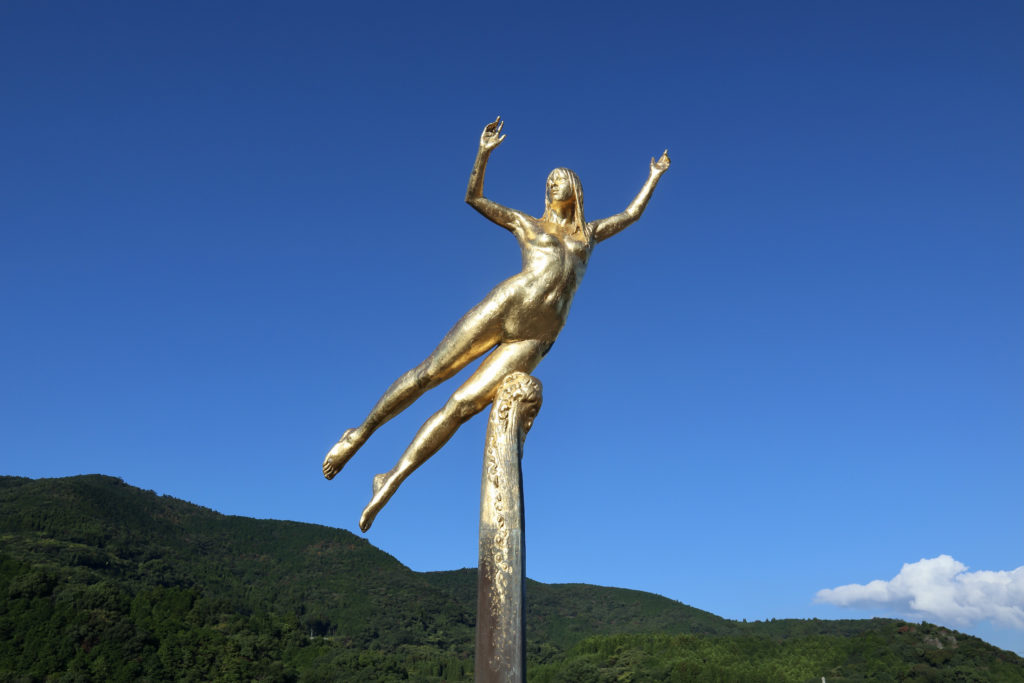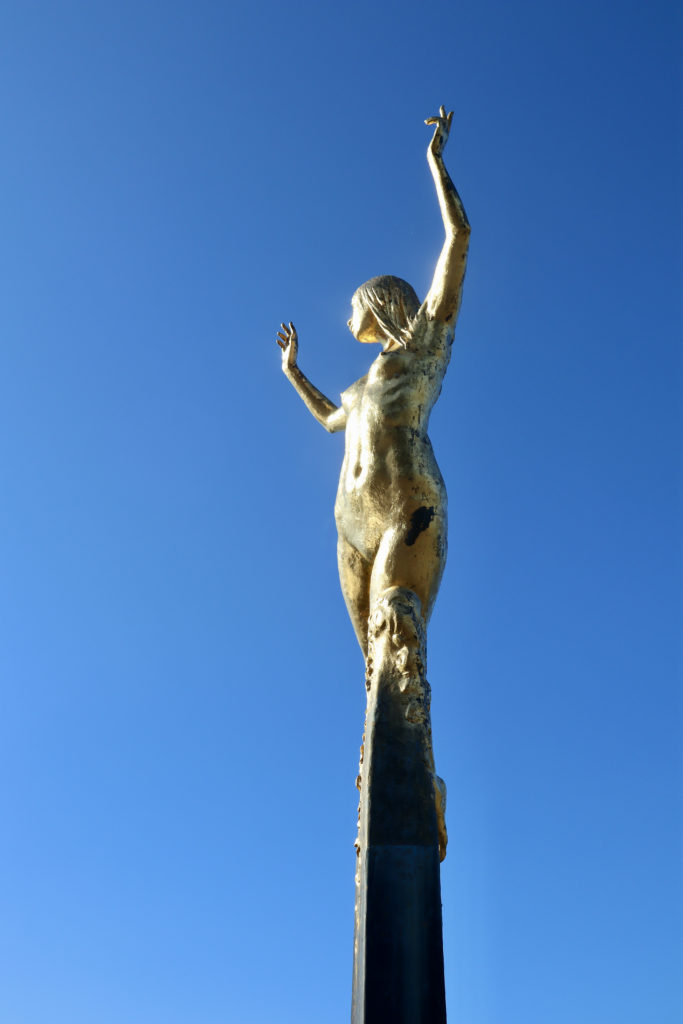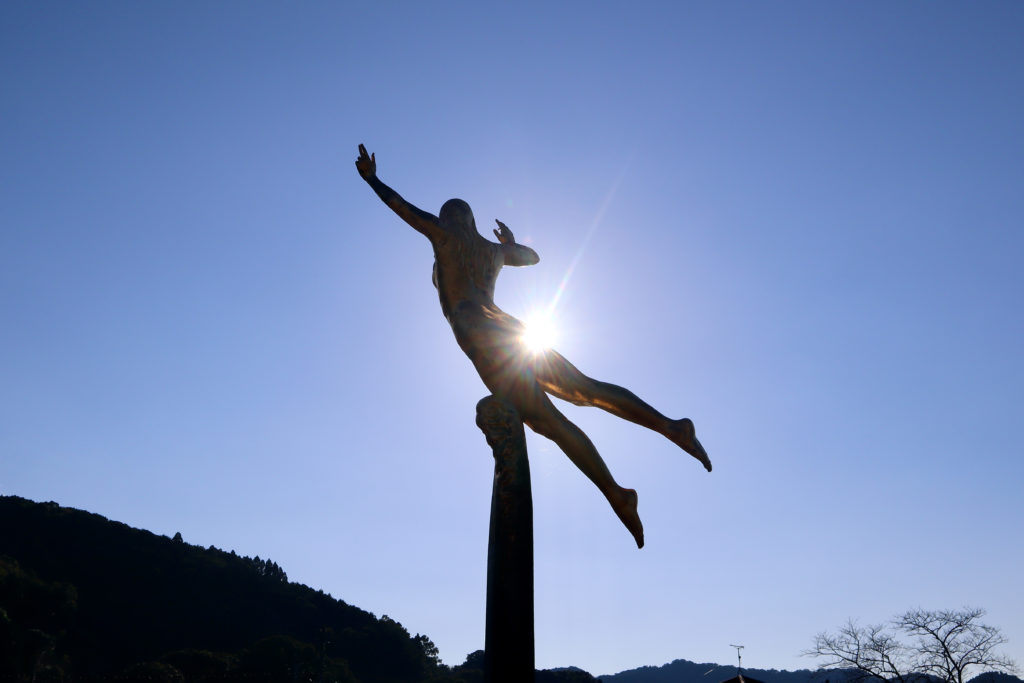 Kumpu ( 薫風 )
Kumpu means early summer breeze. It was made by Yuzo Iwano ( 岩野勇三 ) in 1987.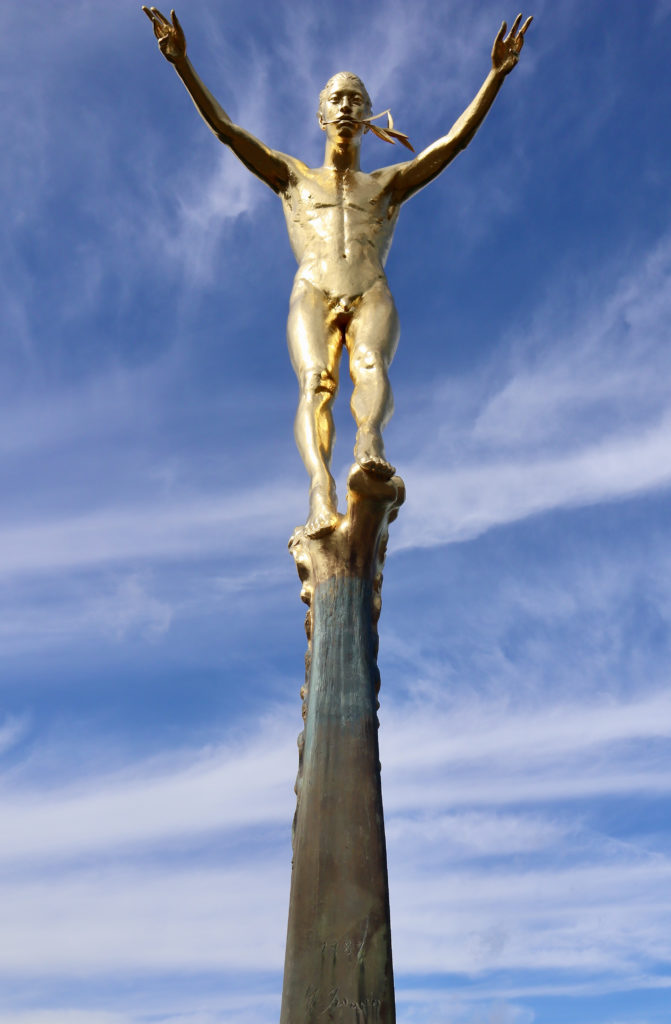 Kazenko ( 風ん子 )
Kazenko means kids of wind. It was made by Yuzo Iwano ( 岩野勇三 ) in 1988. Soufu, Kumpu and Kazenko were made under the theme of wind. Iwano expressed a family in a peaceful world.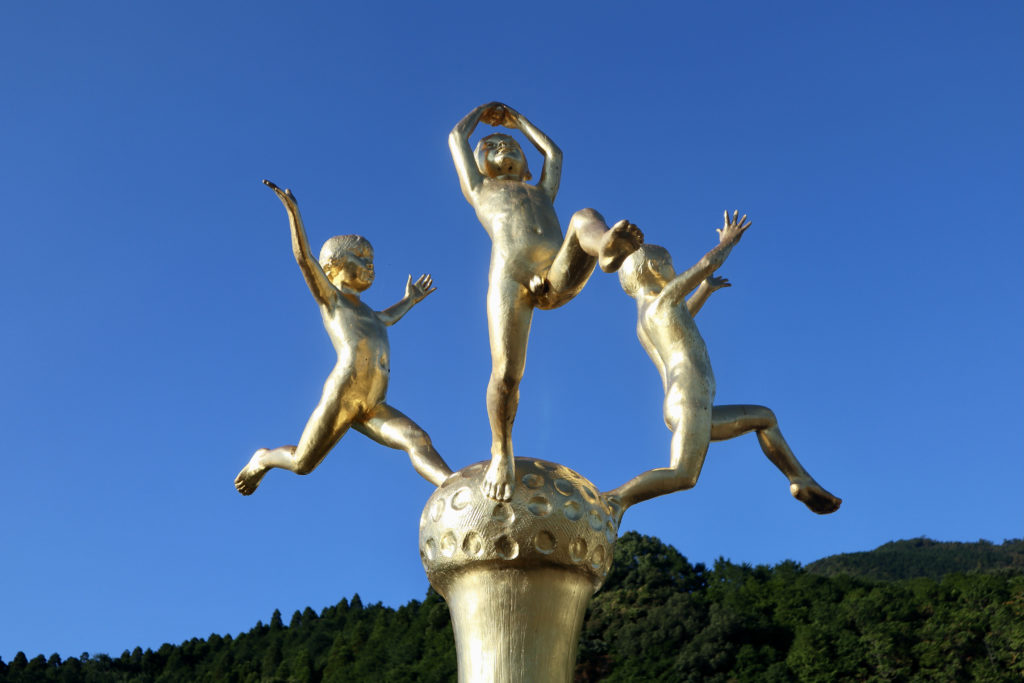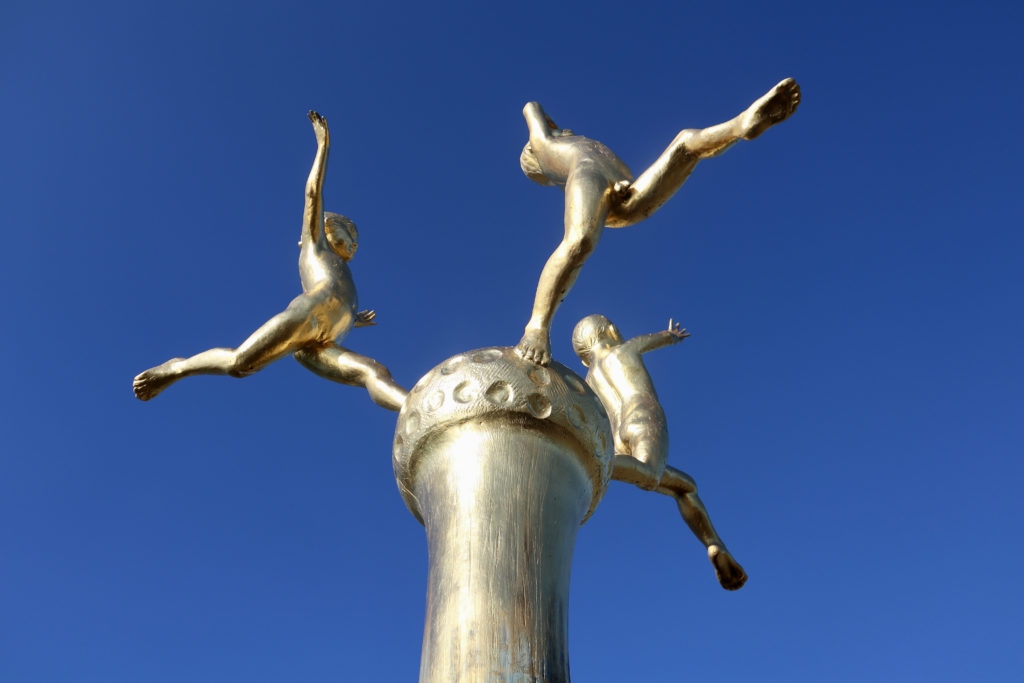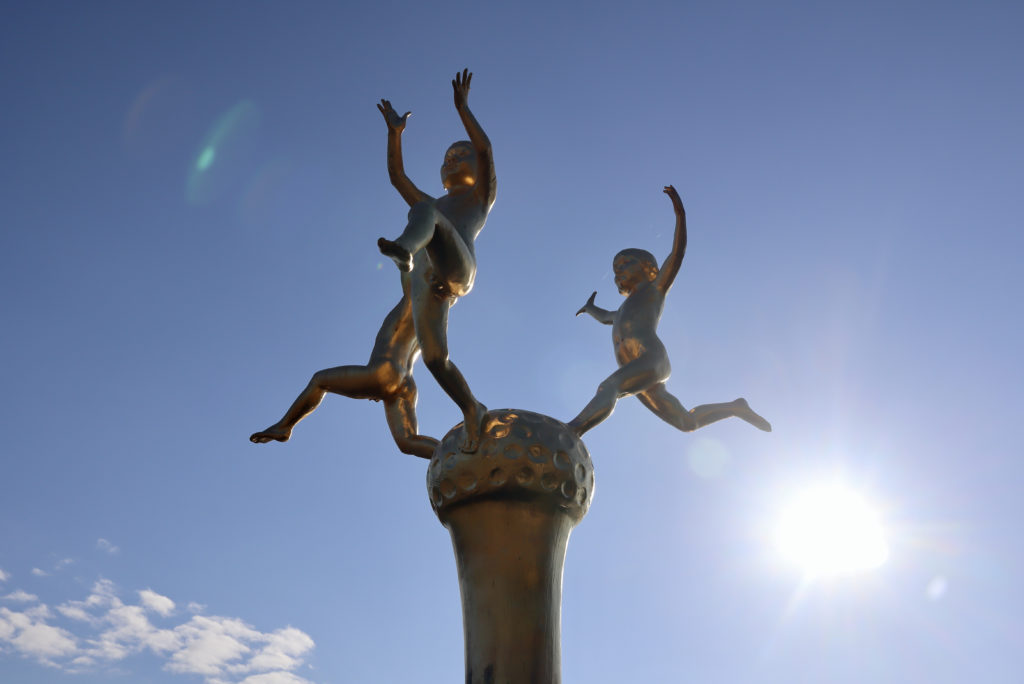 Toki no Capsule ( 時のカプスール )
It means a capsule of time and was made by Mitsunobu Matsuo ( 松尾光伸 ) in 1992. It stands in front of Greengate which is a local food shop.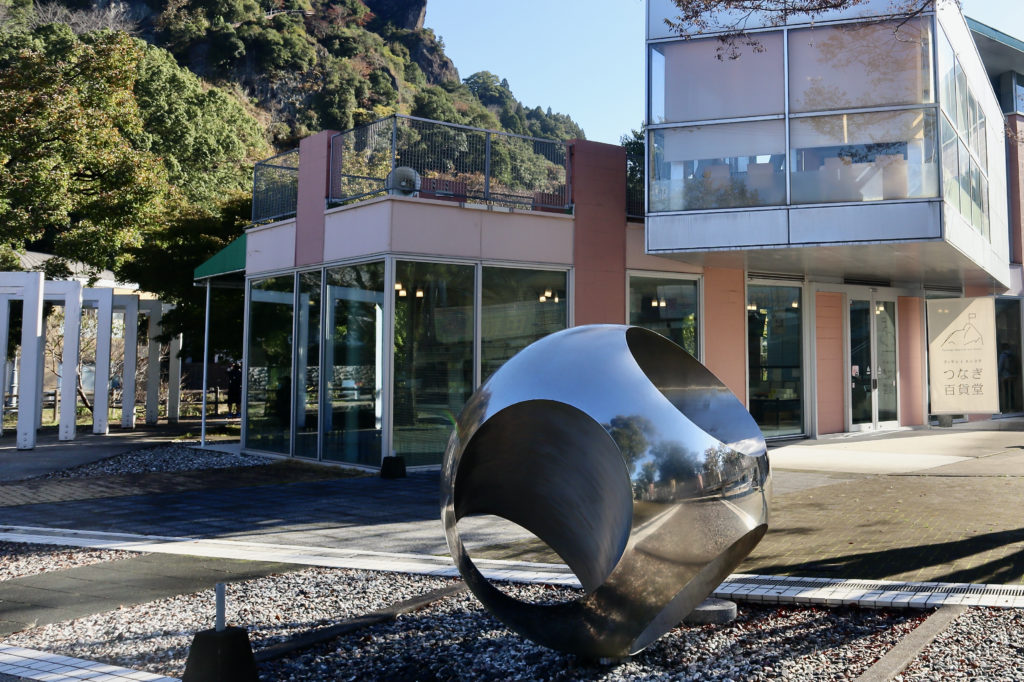 Shirt blouse ( シャツブラウス )
It was made by Chiduko Sasado ( 笹戸千津子 ) in 1994. It stands near Jugamban arch bridge ( 重盤岩眼鏡橋 ).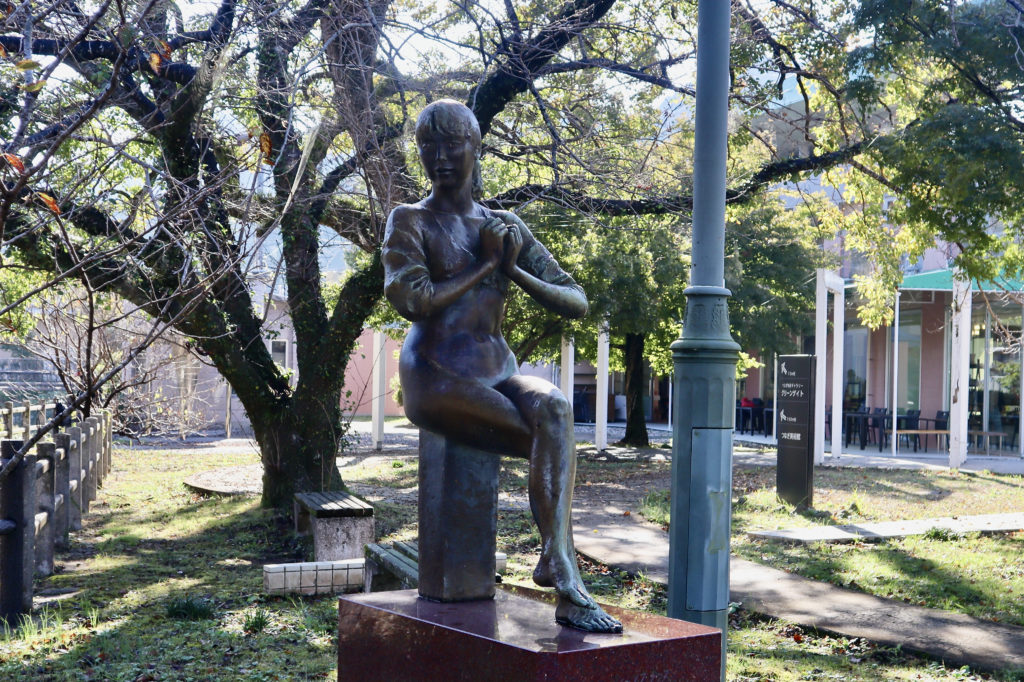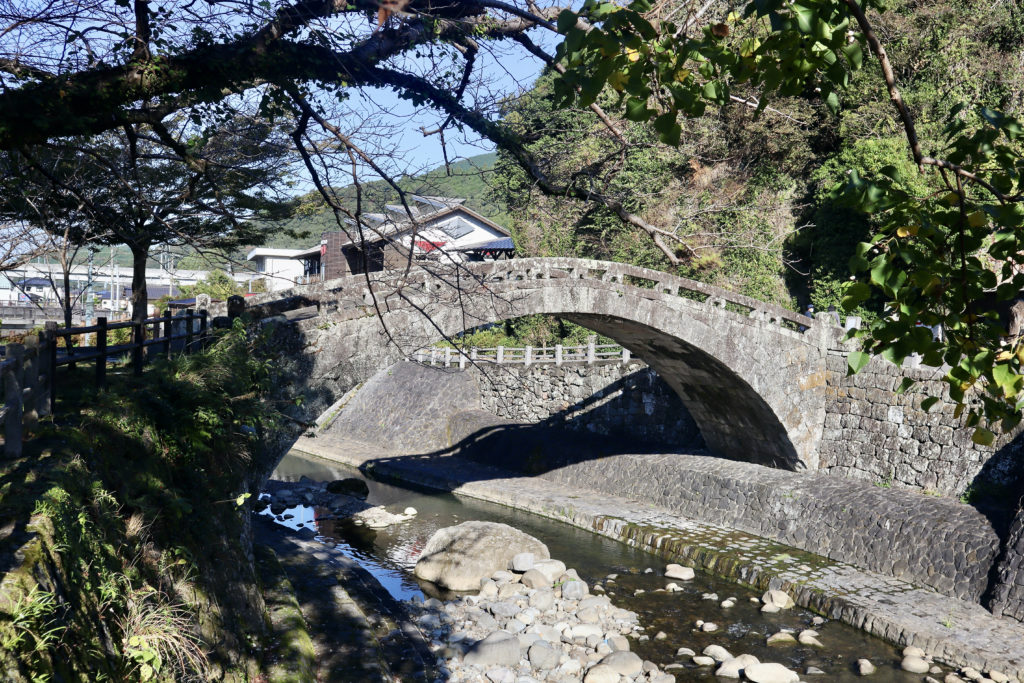 Rikkyutai Tanjo ( 立球体・誕生 )
Rikkyutai Tanjo illustrates a girl who was born from the ball. It was made by Takatomo Honda ( 本田貴侶 ) in 2014.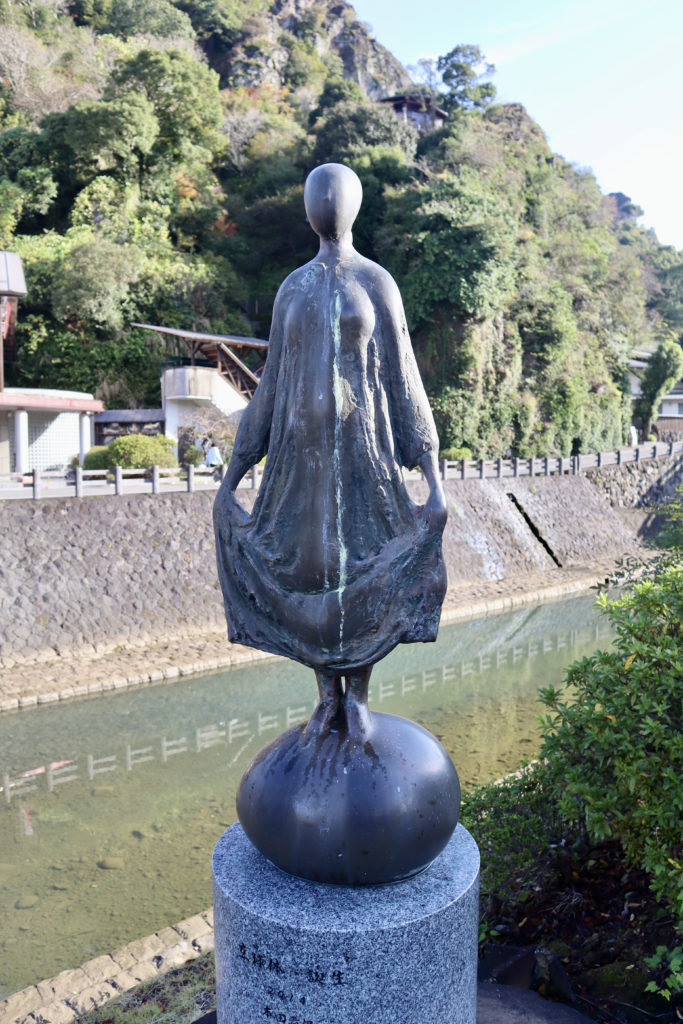 Himawari ( ひまわり )
Himawari means sunflower. It was made by Tadayoshi Sato ( 佐藤忠良 ) in 1997.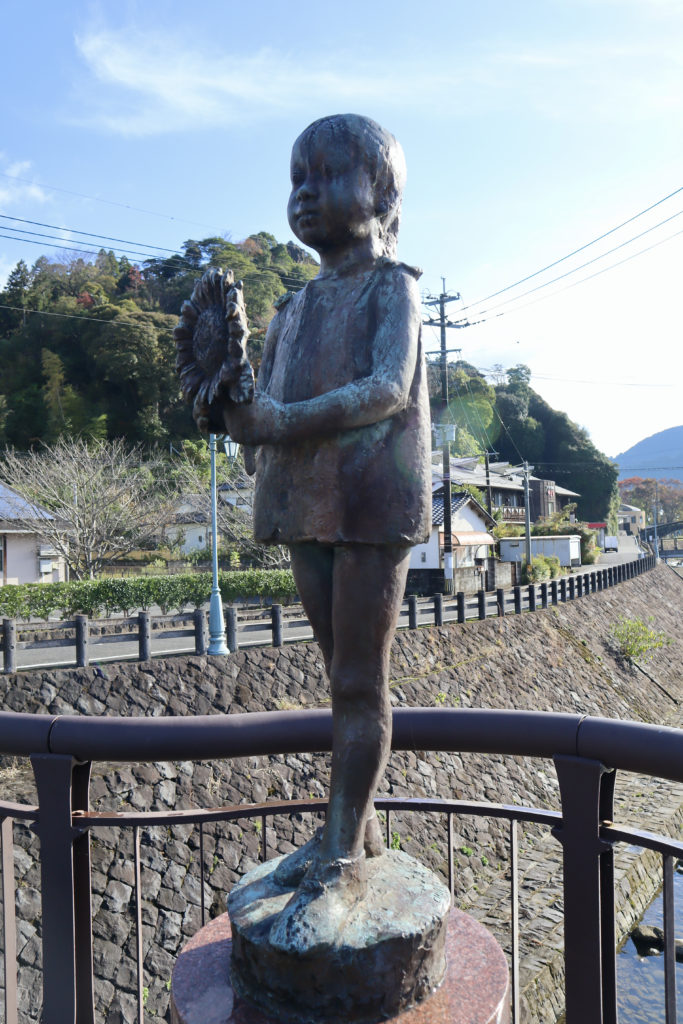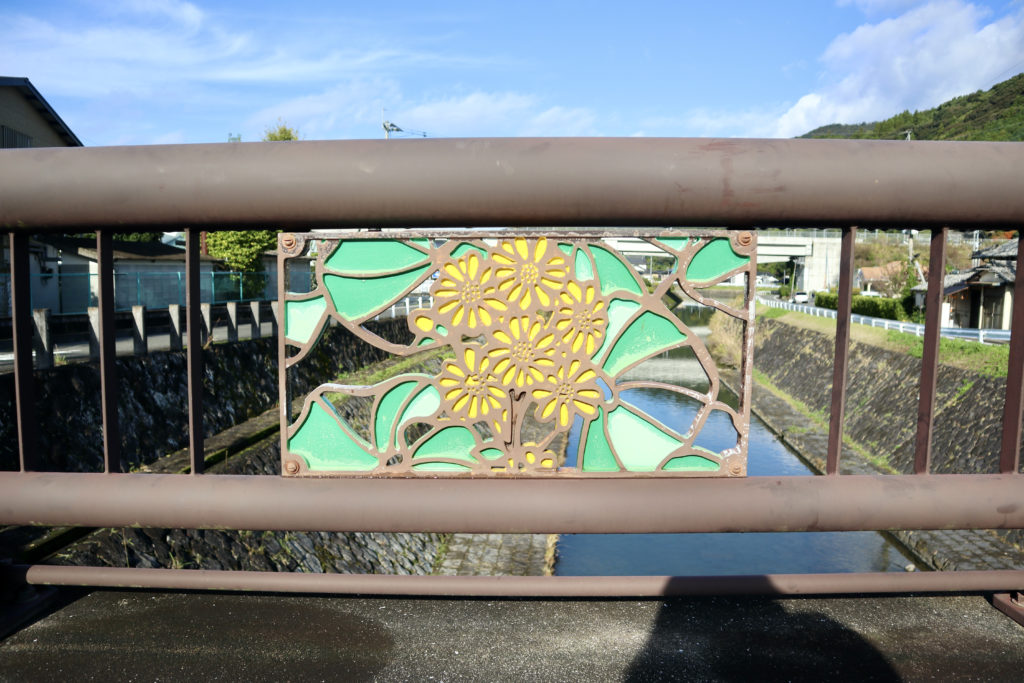 TSUNAGI ART MUSEUM ( つなぎ美術館 )
TSUNAGI ART MUSEUM is located about 10 minute-walk far from Tsunagi St.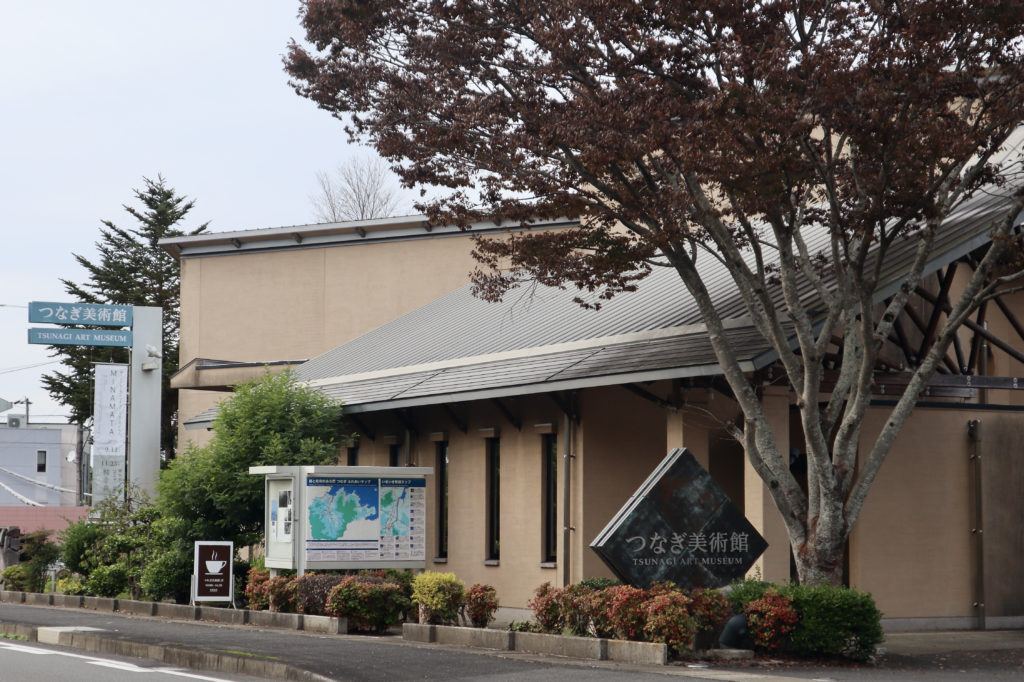 It was established to be a center of art activity in the area. They have collections of artists who are related to Kumamoto. They often have special exhibitions. It opens from 10am to 5pm and closes on Wednesdays ( if national holidays are on Wednesdays, they will close Thursdays instead. ) and new year season.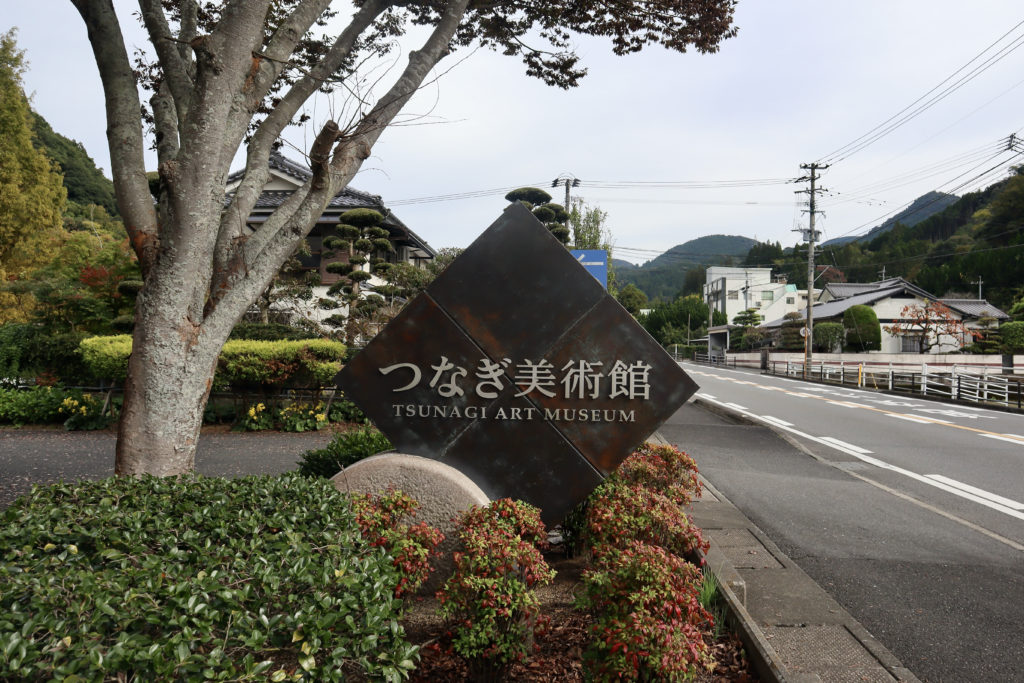 TSUNAGI ART MUSEUM ( つなぎ美術館 )
https://www.tsunagi-art.jp
Map
Hisatsu Orange Railway ( 肥薩おれんじ鉄道 )
It is a local train company which runs from Yatsushiro to Sendai, Kagoshima Pref. They run along the west coast of Kyushu so we can see the great view from the train windows.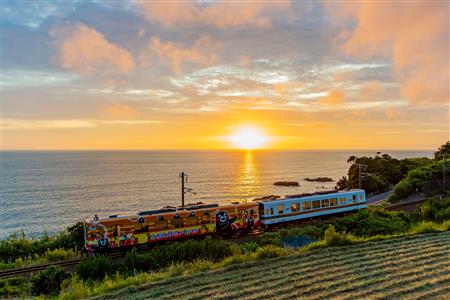 There are many small but attractive stations to stop by. Hisatsu Orange Railways was established as the third sector company and because of their background, we can see some unusual things, such as diesel trains with overhead wiring.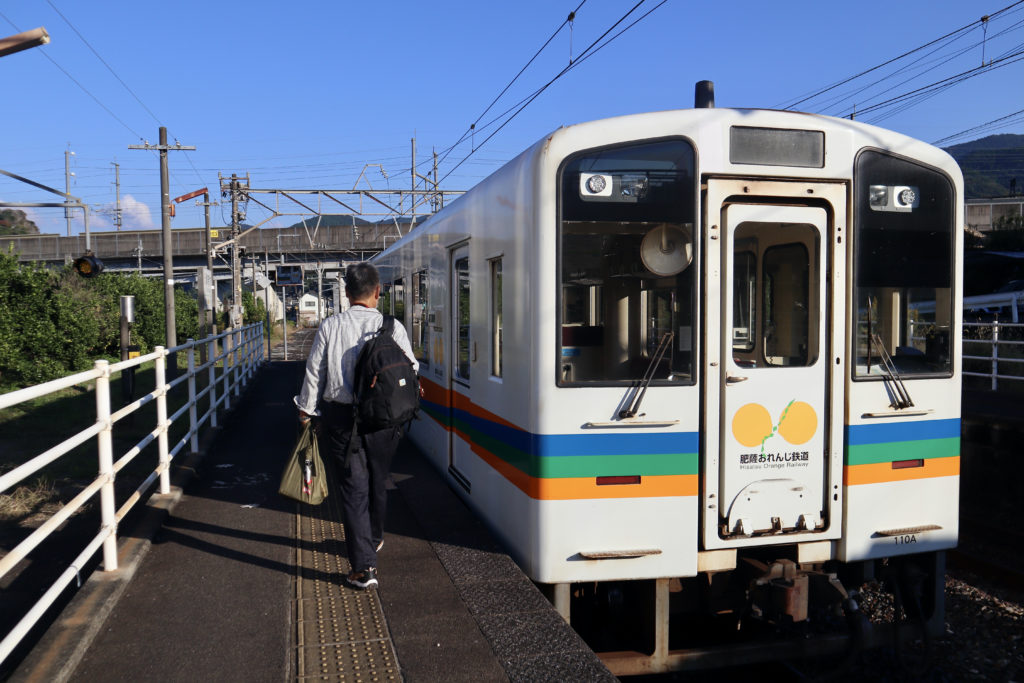 Hisatsu Orange Railways released one-day free pass ( 期間限定1dayのれる切符 ) July 2021. It costs 1,500 yen for an adult and 750 yen for a child and over 65 years old. They extended the campaign and we can purchase one until March 31st, 2022.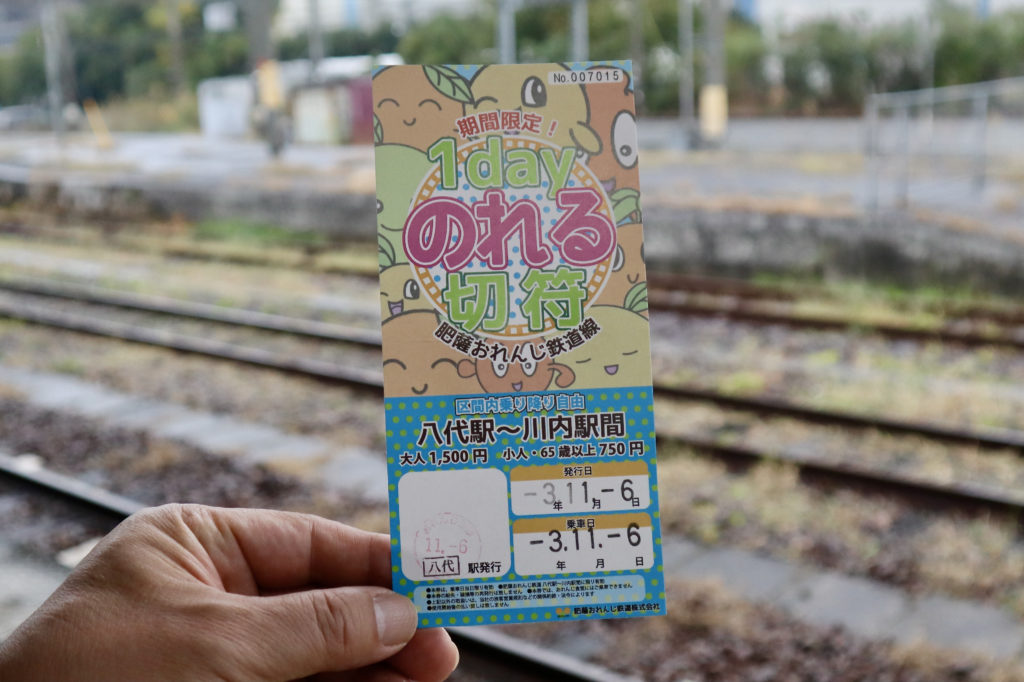 Check out the article below and get to know about Hisatsu Orange Train. Highly recommended!


HISATSU ORANGE RAILWAY ( 肥薩おれんじ鉄道 ) ~ EN ENCOURAGEMENT OF TRAIN TRIP ( 列車の旅のすすめ ) ~
Drop by at Tsunagi Station and explore Tsunagi Town!
Hisatsu Orange Railway runs almost one train an hour. It may sound a little inconvenient but if you think you have one or two hours at one station, you will enjoy exploring a town and may find something you didn't expect. Luckily, they have decided to sell the one-day pass until March 31st, 2022 ( I do hope they will make it a regular item! ). This is definitely a good deal so if you have a chance, please take a ride and enjoy the west coast of Kyushu island!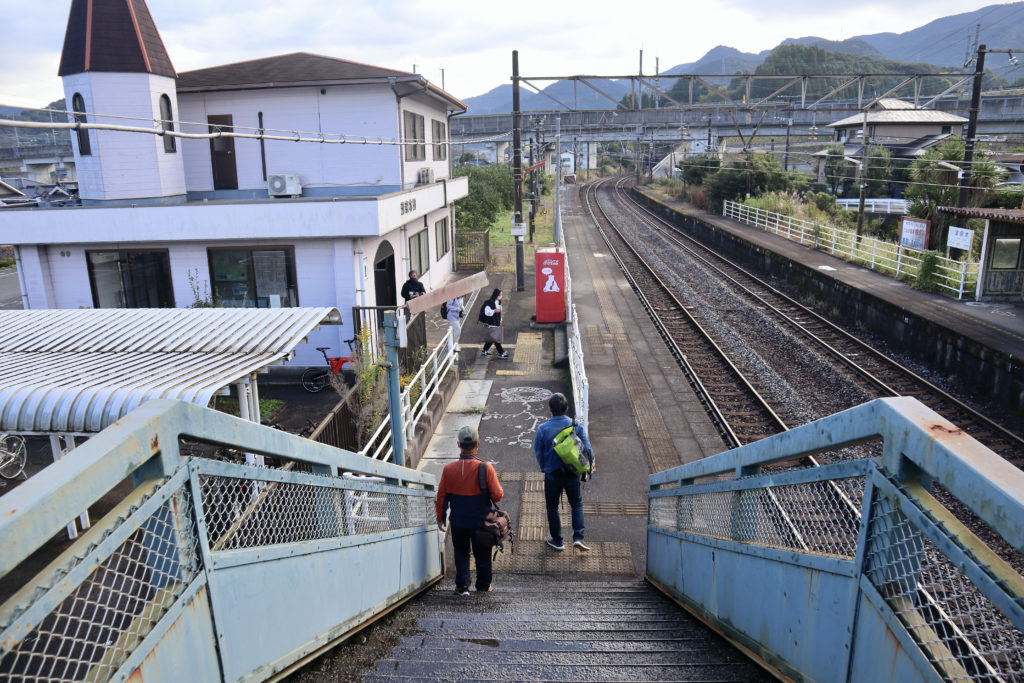 Information and Links
Map of Tsunagi Station


Hisatsu Orange Railway ( 肥薩おれんじ鉄道 )
https://www.hs-orange.com