Hello, everyone! How are you? It's been almost 3 months since I uploaded the last article. Although I couldn't take time to write, I have visited many places and met interesting people so I look forward to sharing them with you little by little.
Autumn seems like almost ending and winter is just around the corner. It is very nice to go for a drive on a cold day. You can drop by at some nice view spots and maybe a cafe to have a nice cup of coffee.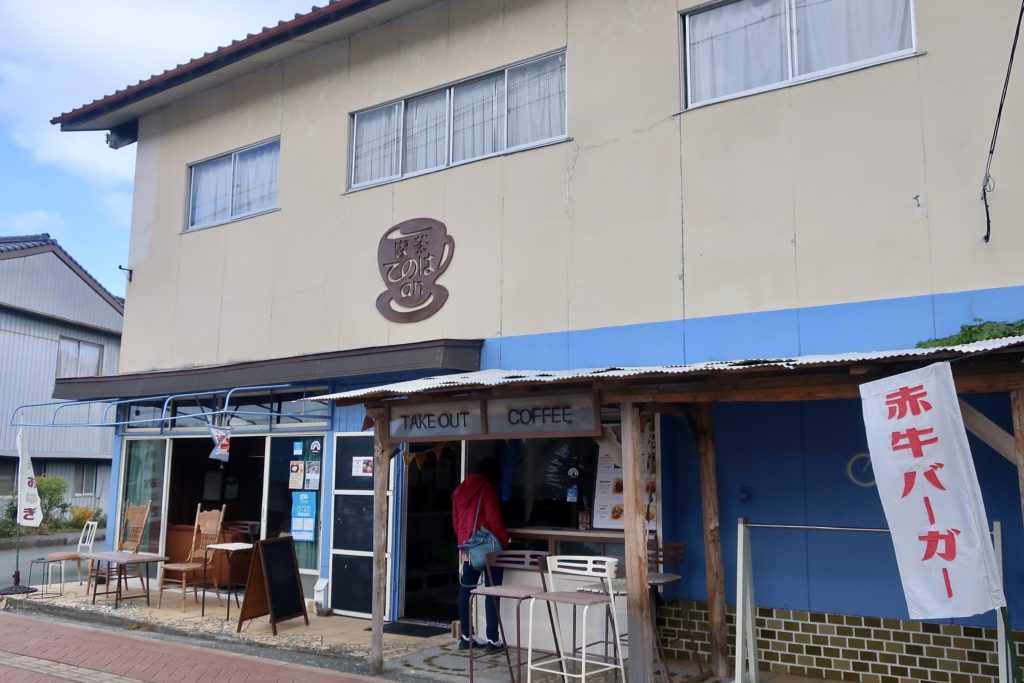 Today, I'd like to introduce this lovely cafe, 喫茶てのはan (Kissa Tenoha an). It stands near 高森駅 (Takamori Station) in 高森町 (Takamori Town), Aso county. My friend and I visited there at the end of October to see 紅葉 (Koyo, autumn leaves). There are many interesting places in Takamori Town and also in neighboring village, Minamiaso Village. I hope you can visit the southern part of Aso and enjoy this beautiful time of the year.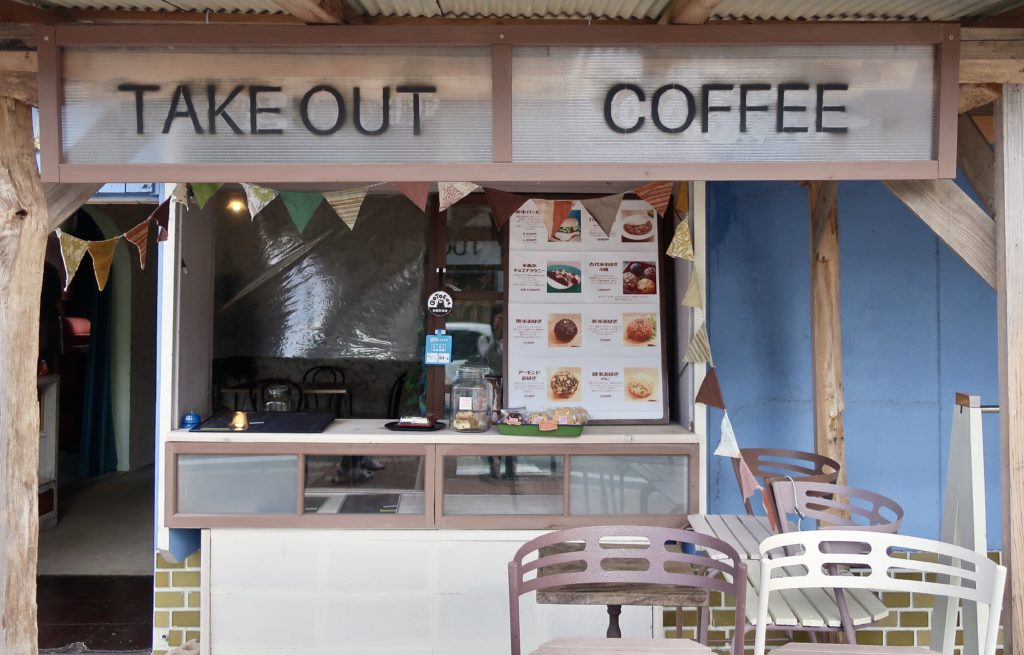 Cafe Tenoha an (喫茶てのはan) in Takamori Town (高森町), Aso county (阿蘇郡)
Organic foods and drinks to enrich both our body and mind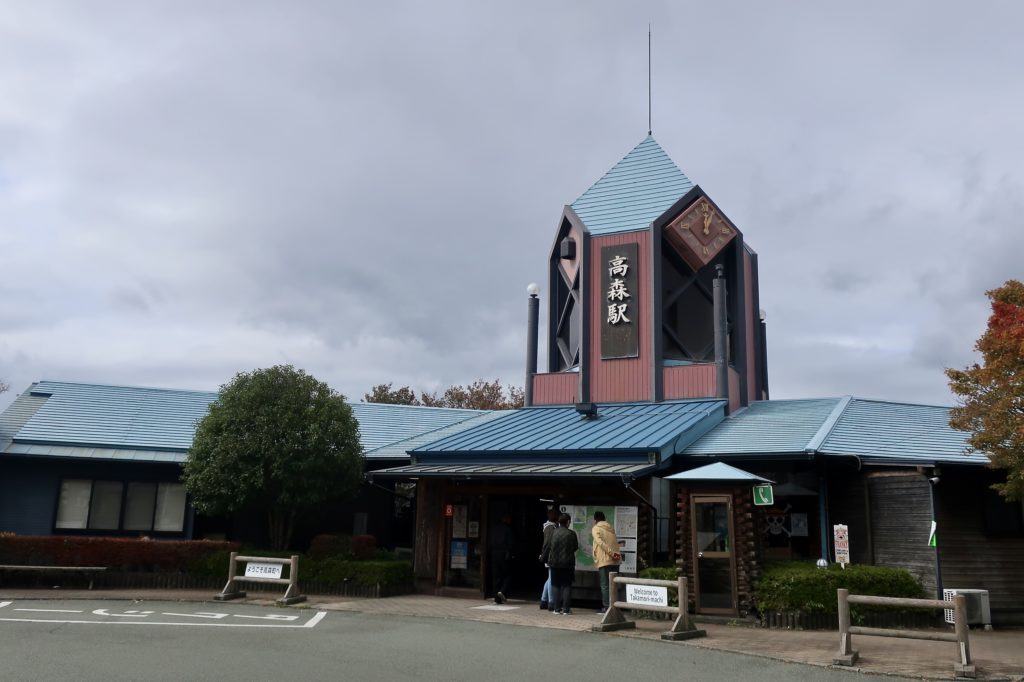 Tenoha an is only a two-minute walk away from Takamori Station.


I heard that Tenoha an originally started as a holistic healing space. てのは (Te no ha) is literally translated into Japanese as wave of hands. At Tenoha an, they use organic vegetable and ingredients from local farmers as much as they can. They are committed to 安心安全 (anshin anzen) which means food safety and its assurance. Tenoha an's speciality is おはぎ (Ohagi) which is a Japanese dessert with sweet azuki bean paste (called "an" in Japanese). With those meanings, they named the cafe "Tenoha an" and opened it in 2014.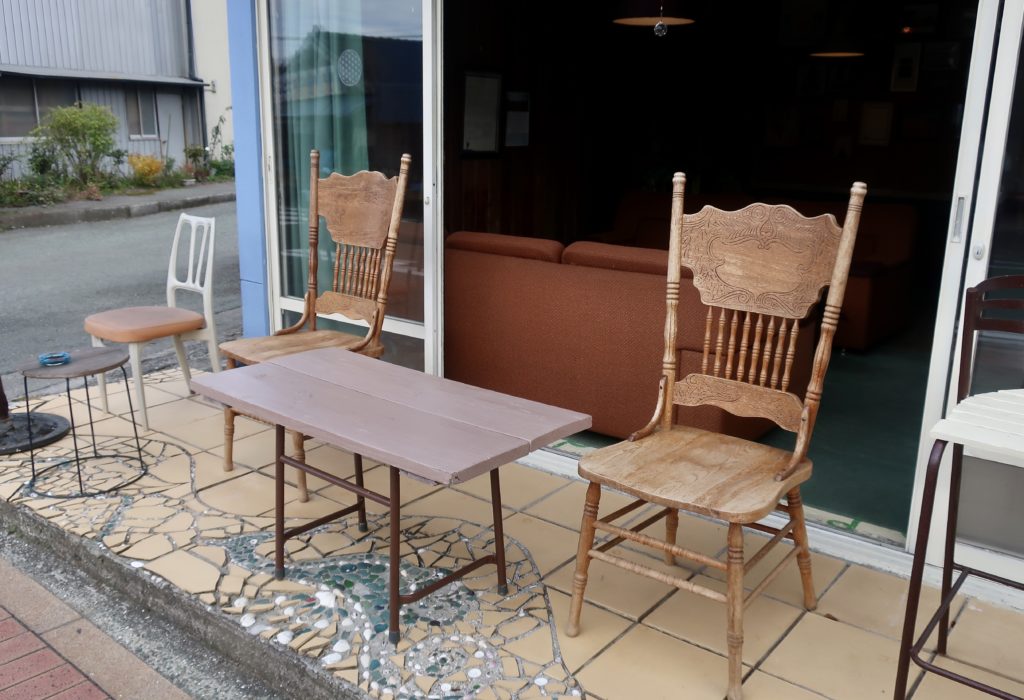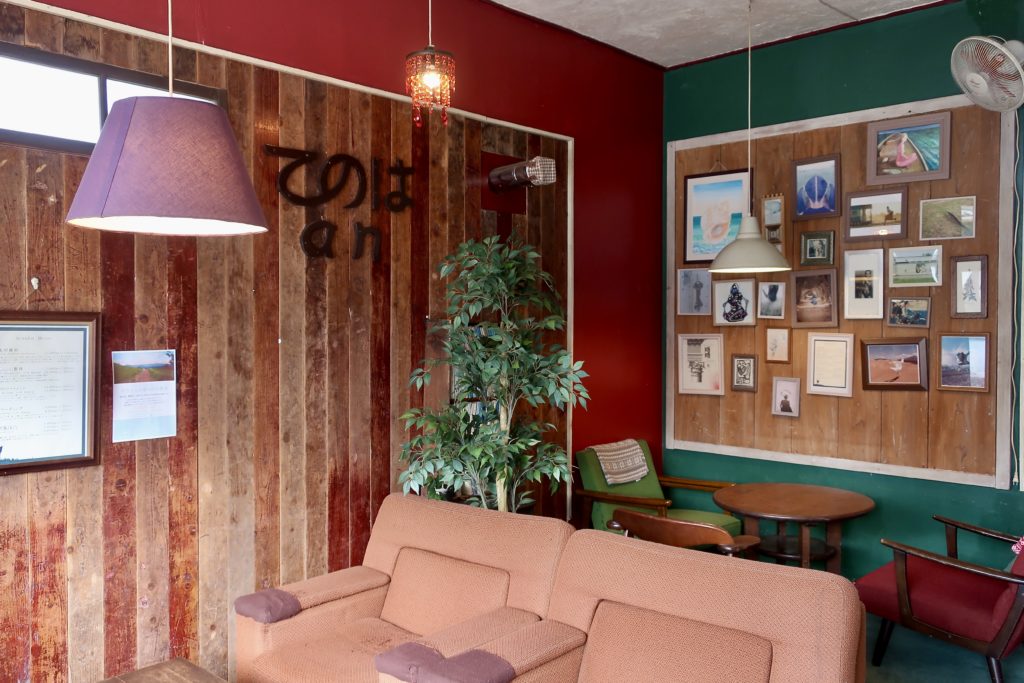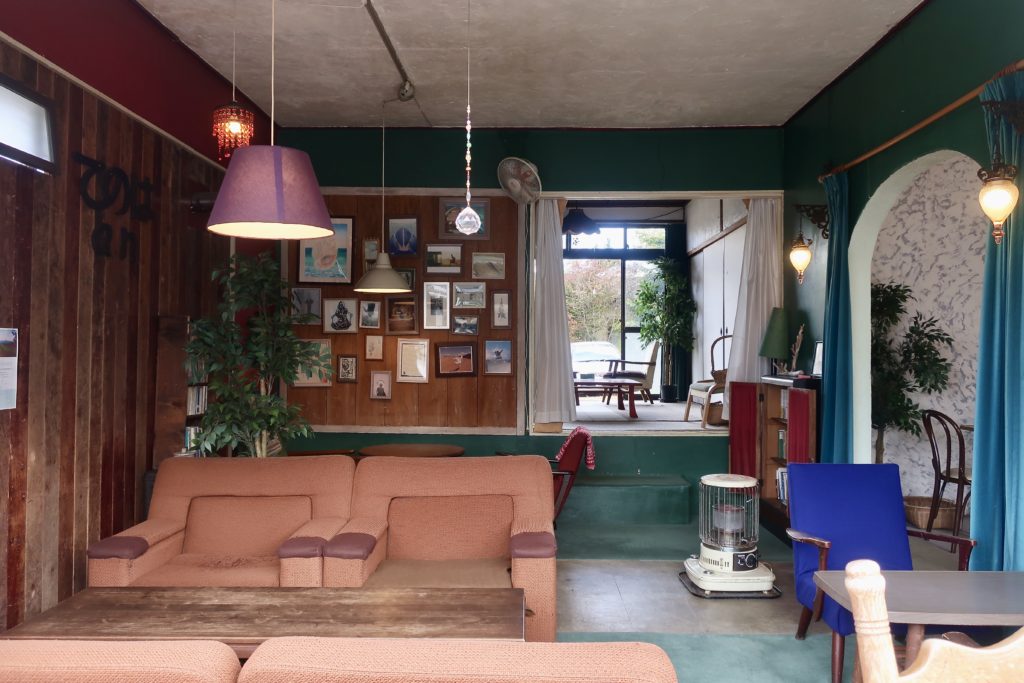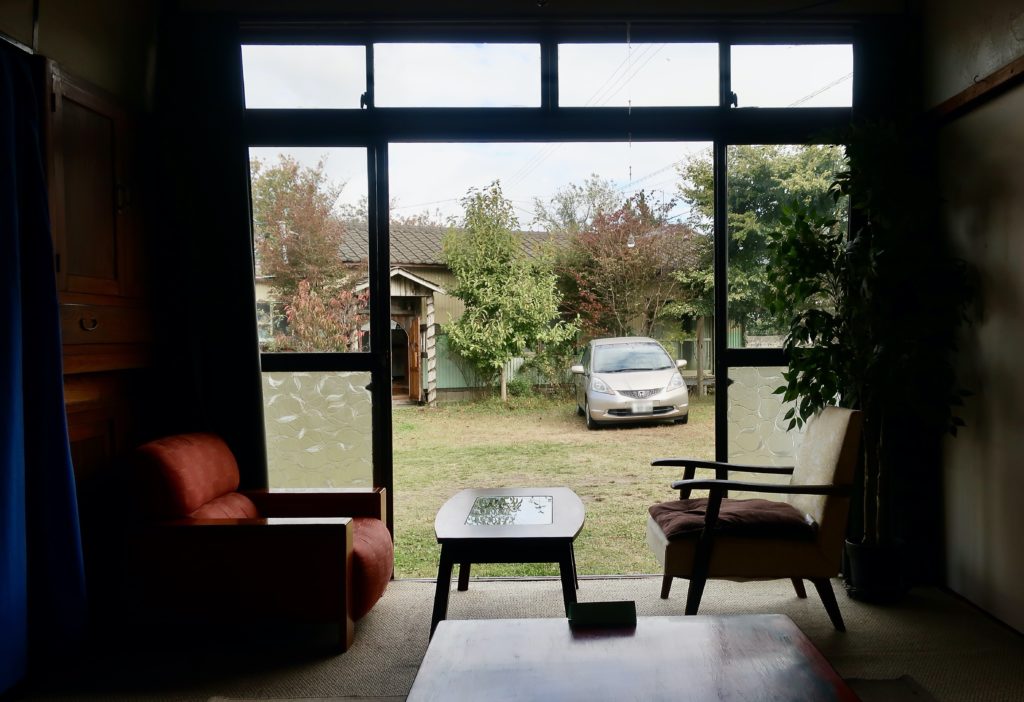 Tenoha an opens at 10:30 am and closes at 6pm from Wednesday to Sunday.
We had visited Cedar of Lord Takamori in the morning (I shared the information about the spot later!) We were very hungry so ordered Akaushi Hamburg stake set for our brunch.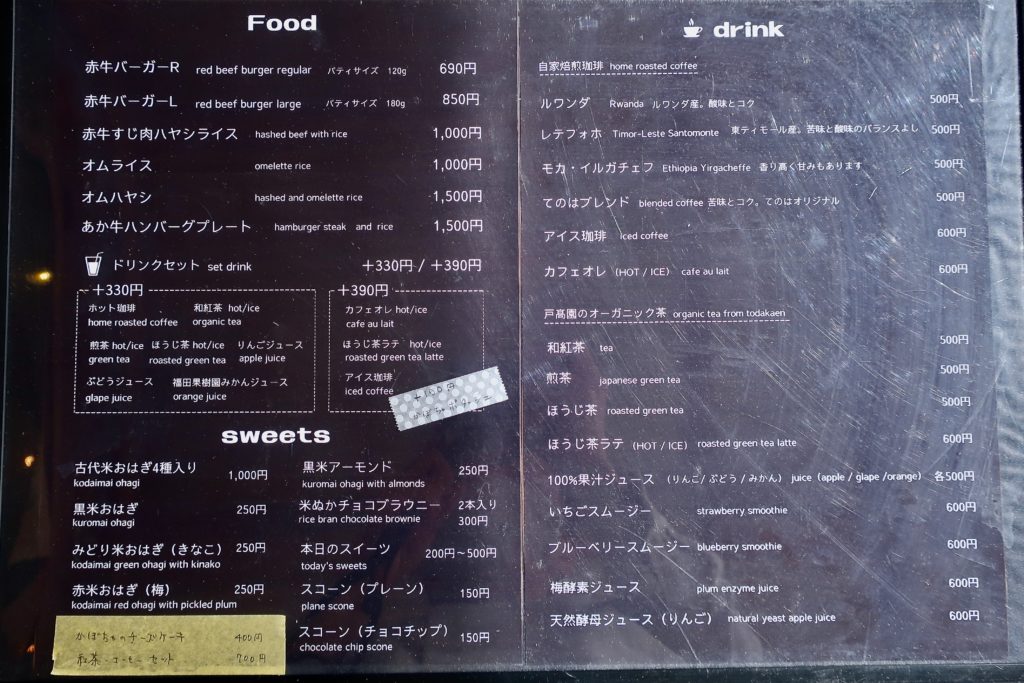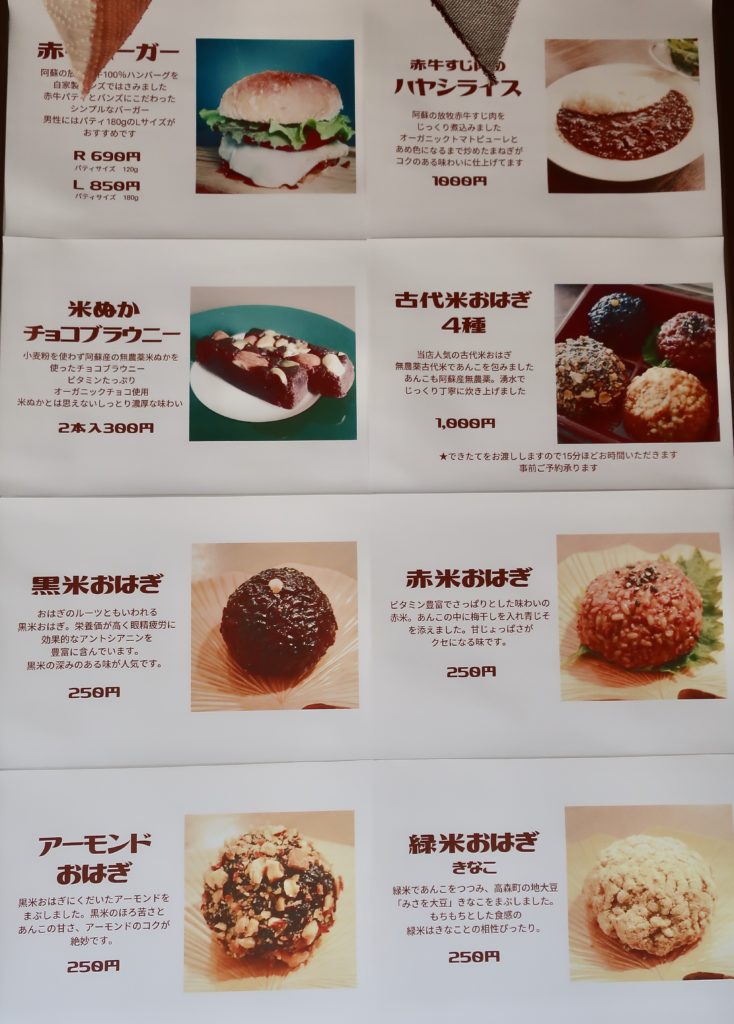 For Akaushi Hamburg stake set, we have green salad, rice and hamburg stake with sunny-side up. Vegetable was very fresh and Hamburg stake was just so amazing!!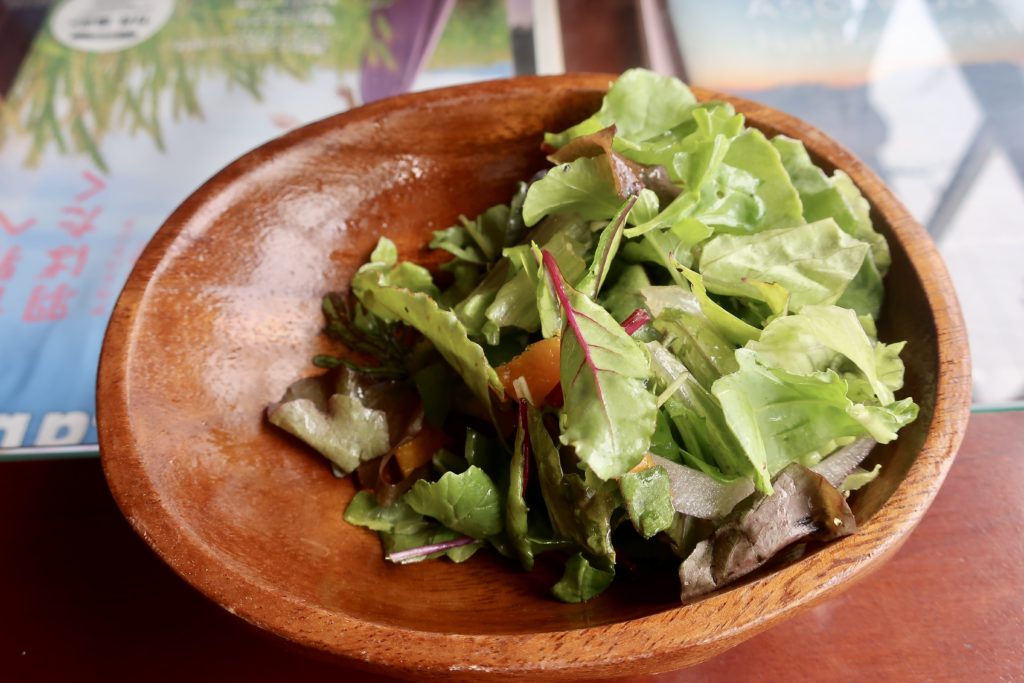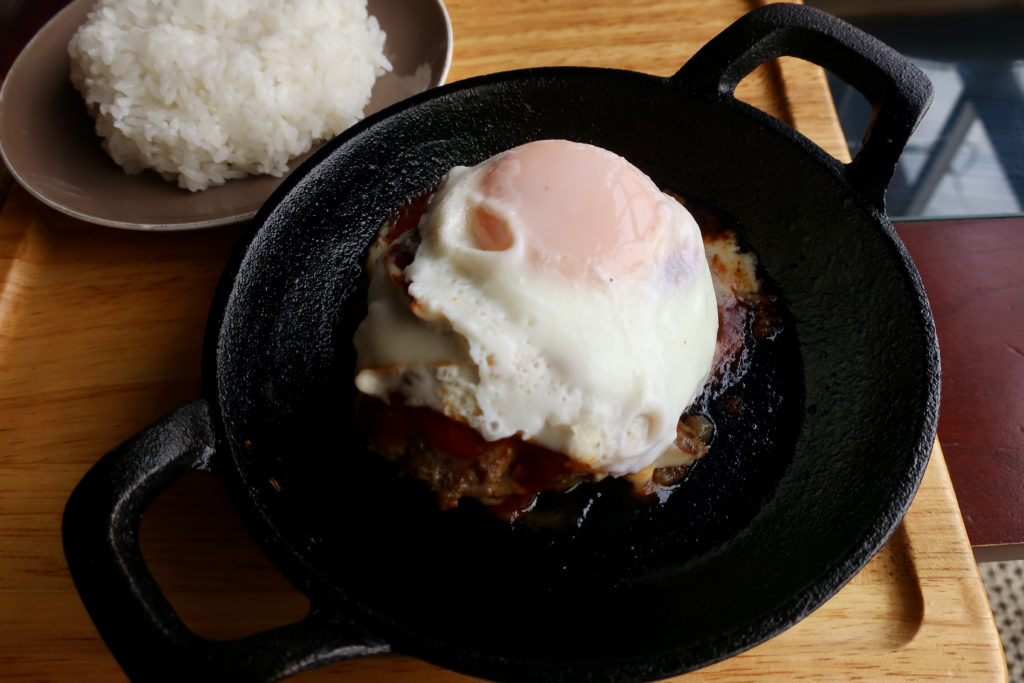 Aso is famous for 赤牛 (Akaushi, red cattle beef). When you drive in Aso, you can come across red cattle in grassland.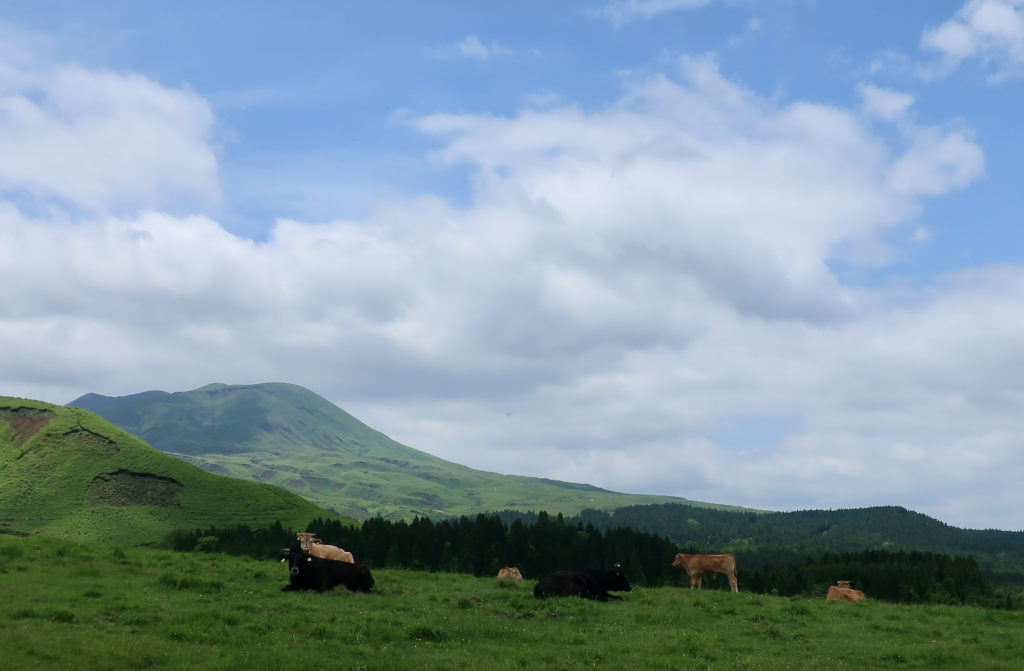 Aso has over 1,000-year history of controlled burning, which is called 野焼き (Noyaki). Controlled burning is an essential activity to maintain grassland and preserve wildlife in Aso. Maintaining grassland needs lots of effort.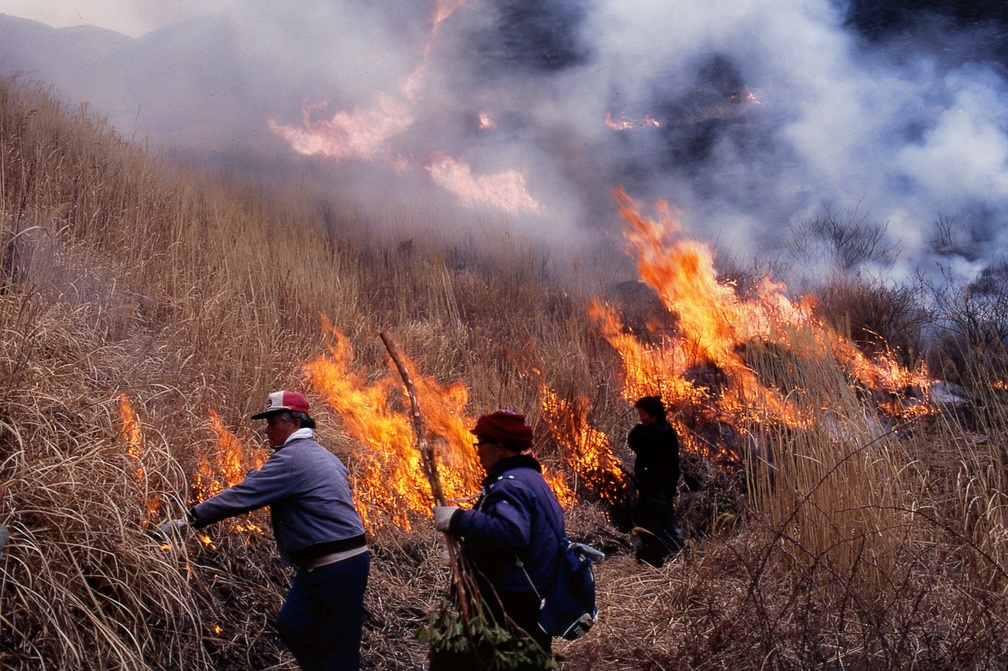 These days locals face many difficulties to keep on carrying out controlled burning. As a result, the size of grassland is shrinking every year. Consuming Akaushi beef contributes to maintain the beautiful grassland and its culture. At Tenoha an, they have Akaushi beef burger, hamburg stake and hashed beef and rice, etc. If you visit Tenoha an, try Akaushi menu to support locals!


⬇️ Learn more about Noyaki (Controlled Burning)!


Before leaving the cafe, we took out 米ぬかブラウニー (Rice bran browny) and おはぎ (Ohagi) for our dessert.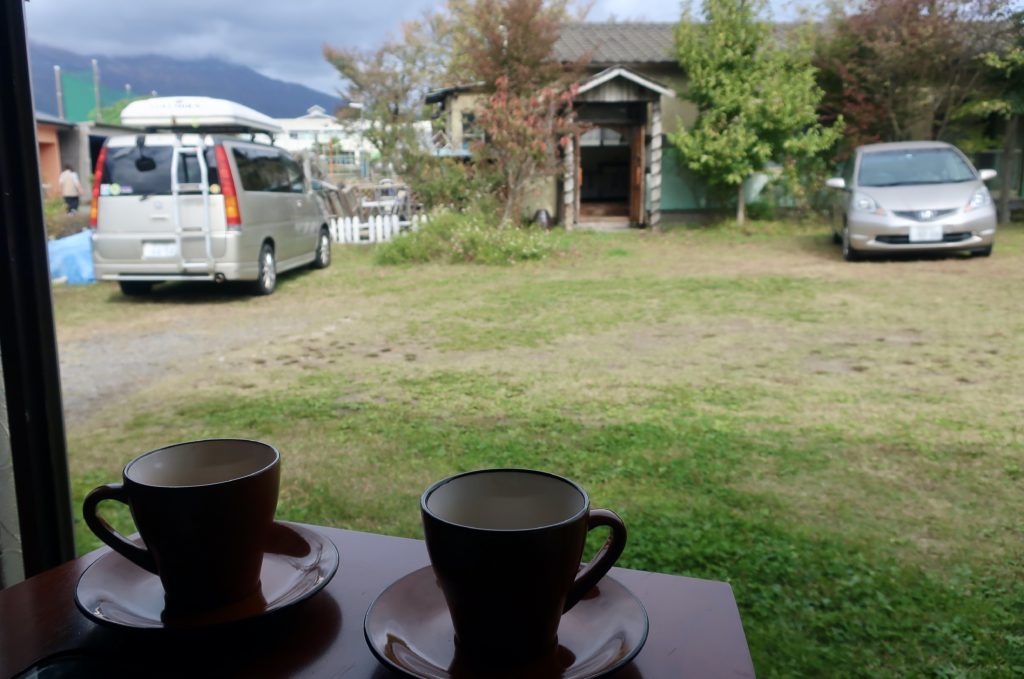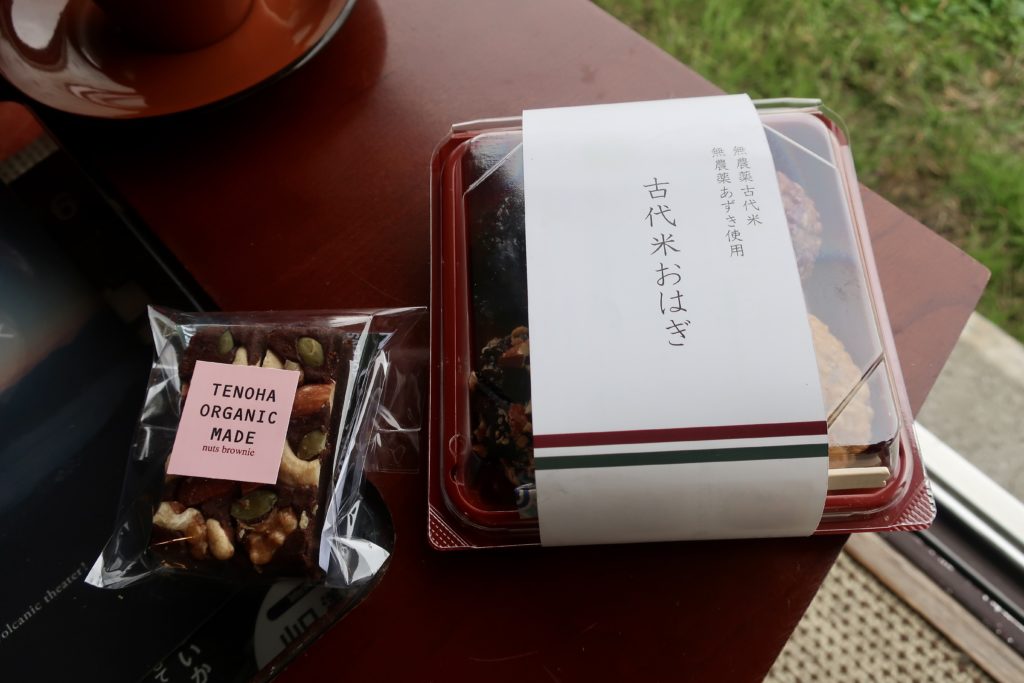 Ohagi is a rice ball coated with sweet azuki beans (sometimes sweet azuki beans is in a rice cake), soybean flour or sesame. For Ohagi, they have four kinds, black rice, red rice, green rice and soybean powder and black rice and almond. They were too good to choose one so I got all of them!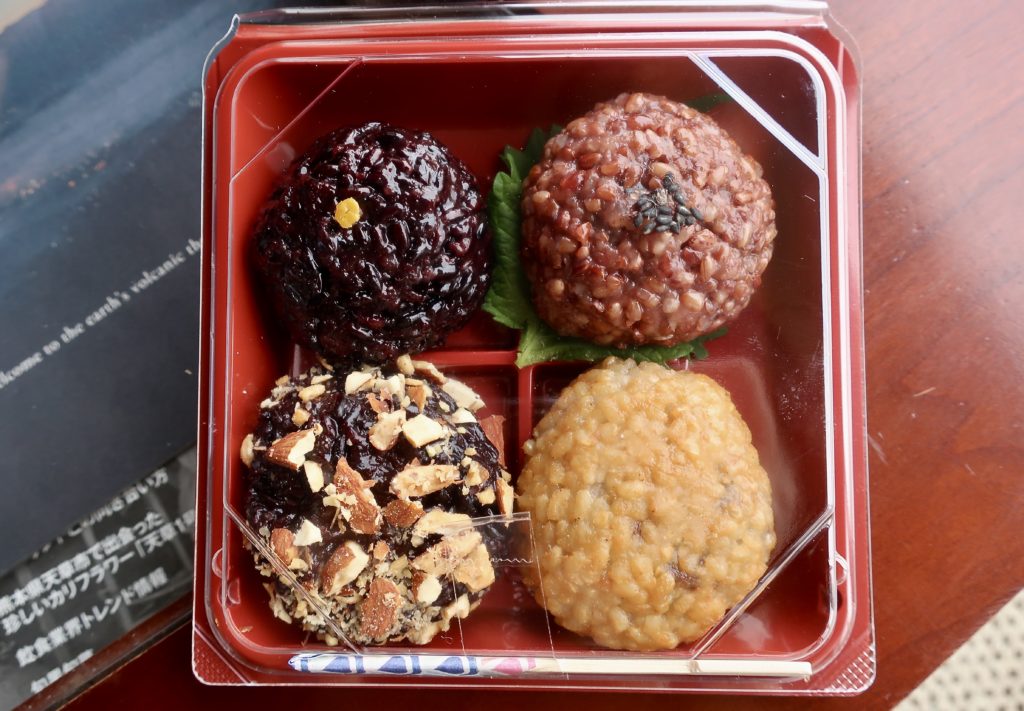 Recently, our government has started another campaign called "Go To Eat" to stimulate the economy. Put aside the interesting grammar, it aims to encourage people to spend money on restaurants. To support restaurant business, the government has subsidized and we can get discounted coupons. At Tenoha an, now you can use both paper and electric coupons!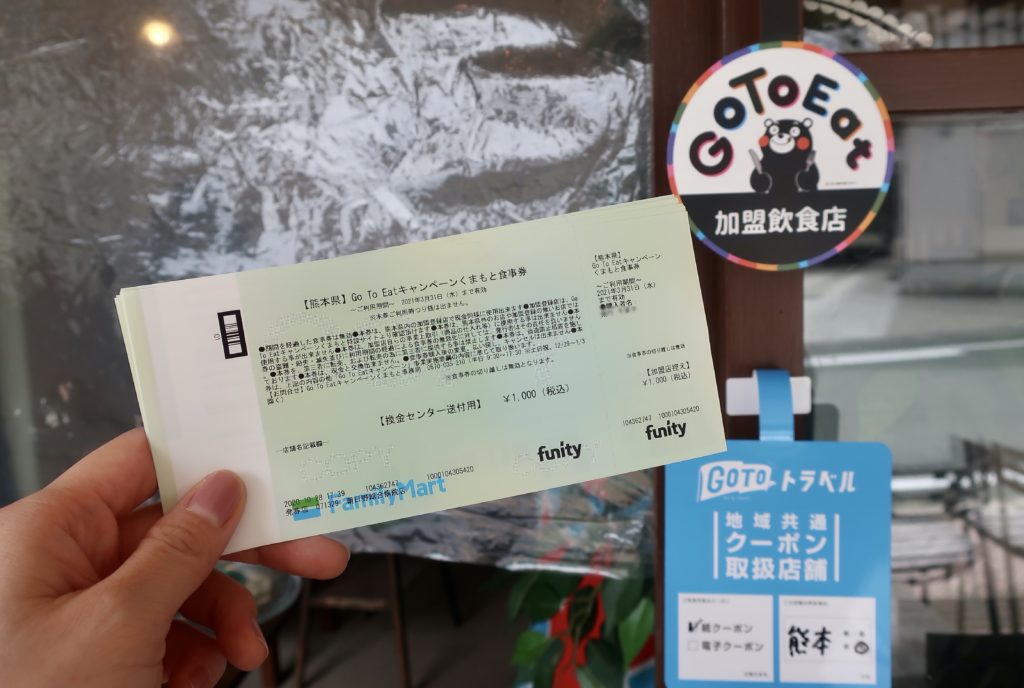 Kumamoto Earthquake and Minamiaso Railway (南阿蘇鉄道)
On November 21st, there was an unveiling ceremony at Takamori Station. It was a part of 熊本復興プロジェクト (Kumamoto Reconstruction Project) after the huge earthquakes in Kumamoto 2016.
尾田栄一郎 (Eiichiro Oda) who is a world famous manga artist of ONE PIECE. He was born and grew up in Kumamoto City. After the earthquake, Oda sent a handwriting message to people in Kumamoto saying that he promised to help and support for Kumamoto.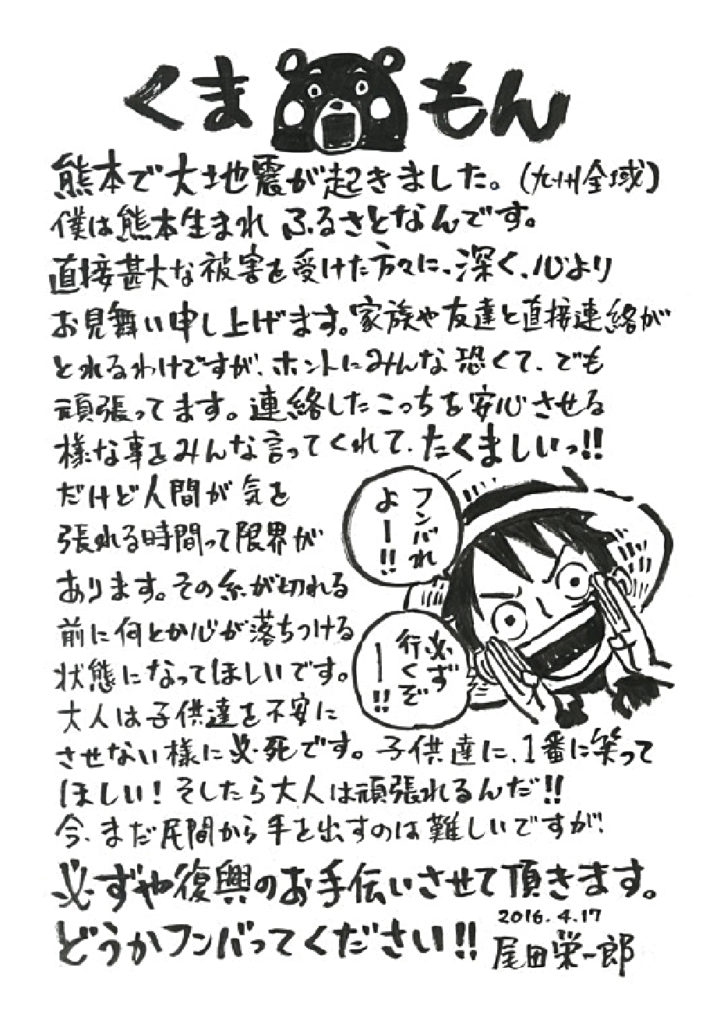 After that, he donated 800 million yen (about 7.7 million dollars) to Kumamoto. Also, his most successful work ONE PIECE and Kumamoto Prefecture collaborated and started this reconstruction project. First, Oda provided illustration of ONE PIECE for covering trams in Kumamoto City.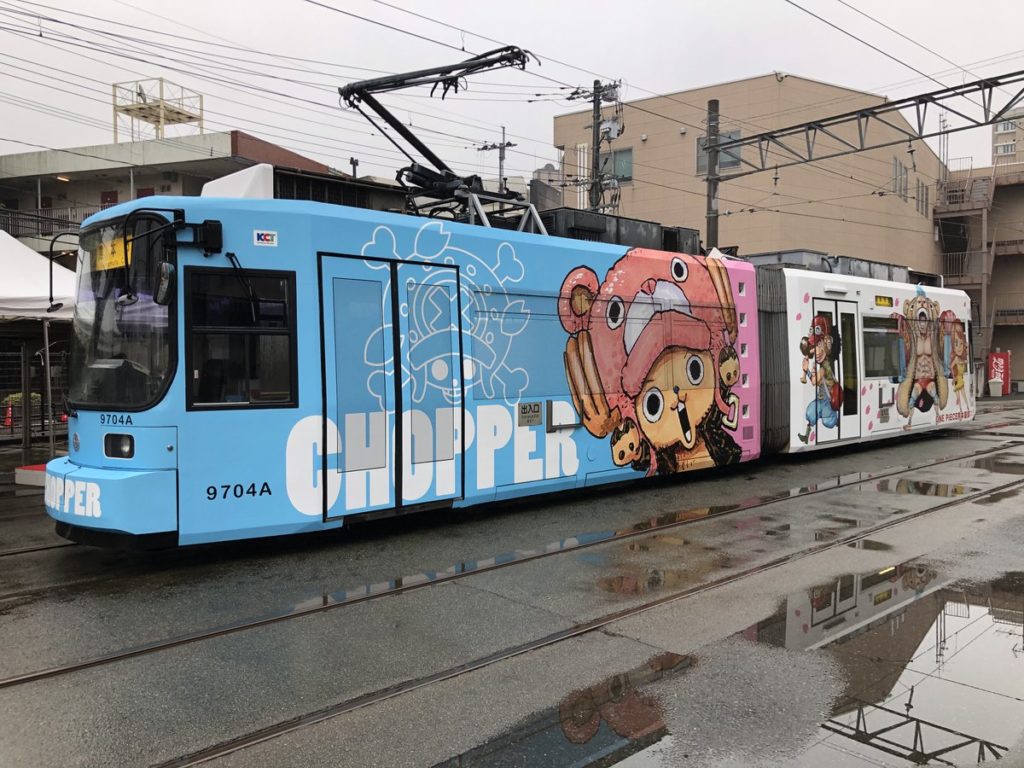 Then, they have placed bronze statues of characters from ONE PIECE in places which were especially damaged by the earthquake. For now, we can see Luffy at Kumamoto Prefectural Office, Chopper at Kumamoto City Zoological and Botanical Gardens, etc. To appreciate and praise Oda's support, Kumamoto Prefecture endowed Prefecture Honor Award on him in 2018.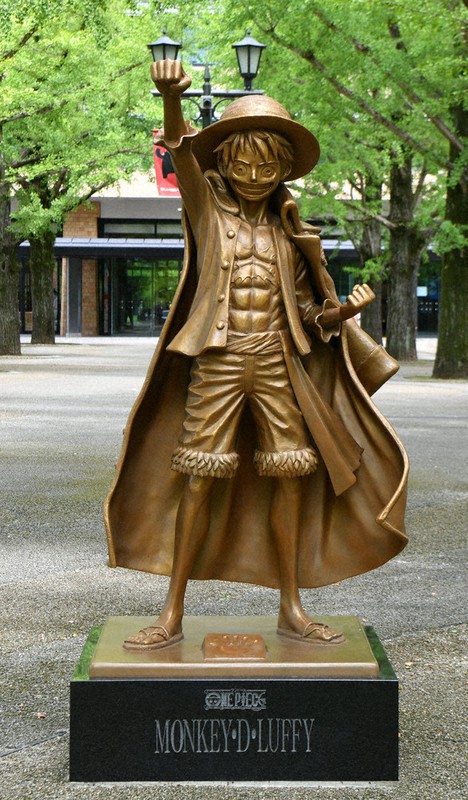 Takamori Station is on the rail of 南阿蘇鉄道 (Minamiaso Railway). It had played an important role for locals for commuting and going for shopping. Since they launched their business, they had also run a trolley train called "ゆうすげ (Yuusuge)" which is a scenic train to show the beautiful landscape in Takamori and Minamiaso area.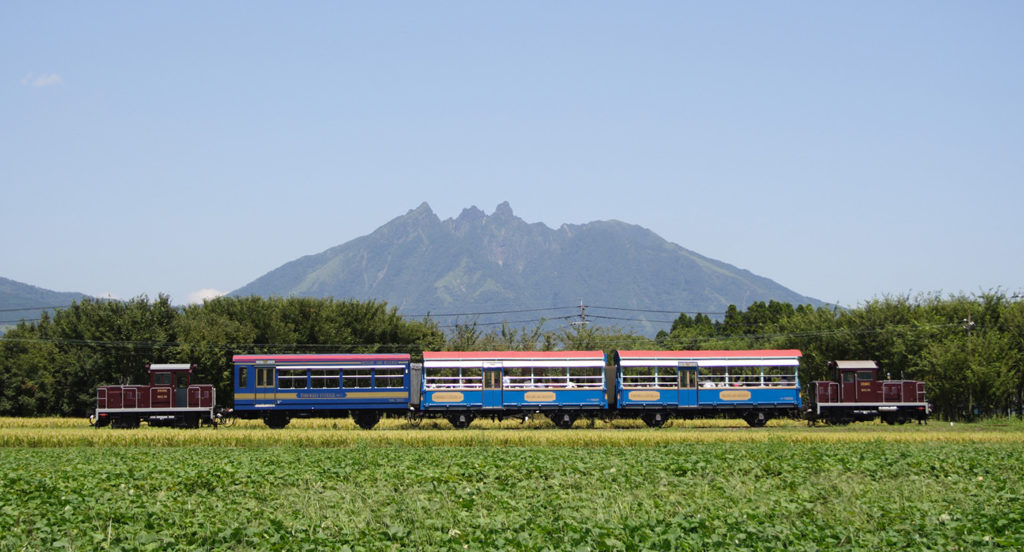 After the earthquake in 2016, Minamiaso Railway was severely damaged and was forced to completely shut down. About 3 months after the disaster, they could reopen from 中松駅 (Nakamatsu Station) to 高森駅 (Takamori Station). The whole length of Minamiaso Railway used to be about 17.7 km but still now they can only drive 7km between the stations. They had announced that all the reconstruction work will be completed in 2023.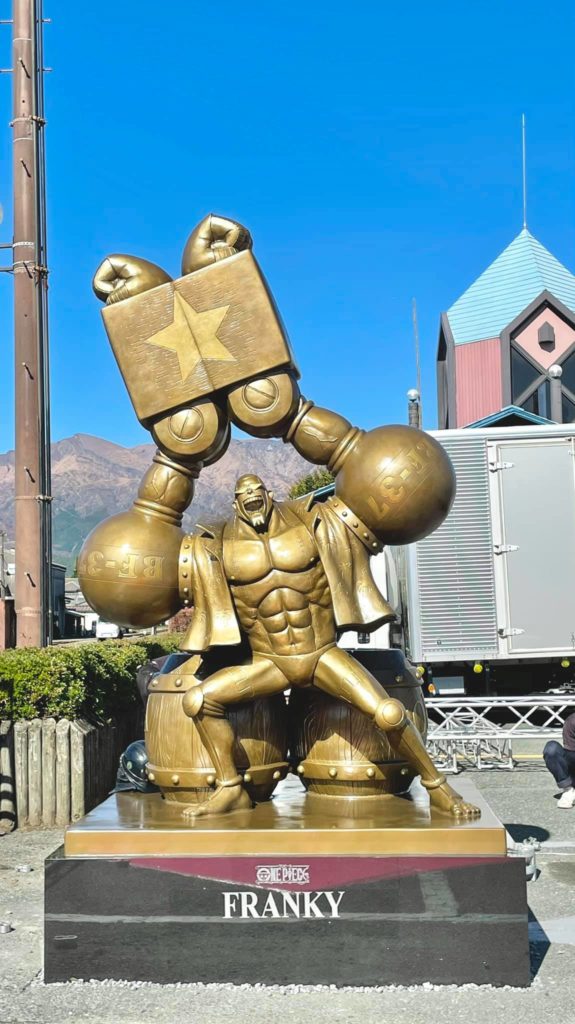 To support Takamori Town, a statue of Franky was placed in front of Takamori Station. I heard that many domestic and foreign tourists have visited those sites to take photos with the statues. When you visited Tenoha an, don't forget to drop by at the station and take a photo with Franky! Visiting those sites is definitely a support for locals.


Official website of 熊本復興プロジェクト (Kumamoto Reconstruction Project)
https://op-kumamoto.com

Check where you can see the other statues in Kumamoto!


What else can we enjoy near Tenoha an?
Kamishikimi Kumanoimasu Shrine (上色見熊野座神社)
Kamishikimi Kumanoimasu Shrine has gone viral after some people posted their photos on SNS. 100 moss-covered stone lanterns, long-lasting stone steps and deep-in-forest atmosphere create this mystic sight and has attracted visitors around Japan. Also, it is acknowledged as a place which was depicted in one animation film, illustrated by a manga artist from Kumamoto. There are many stories to know about Kamishikimi Kumanoimasu Shrine so check the article below and hopefully you can visit it, too!

Cedar of lord Takamori (TAKAMORI-DON-NO SUGI, 高森殿の杉)
The surrounding is such a beautiful pasture land but when you go into the area where the cedar stands, you will feel like you were transferred to an another world. Some say that this place is like it came straight out of a Ghibli film. Check the article below and get to know about this extraordinary-looking cedar and the surrounding!

Visit Cafe Tenoha an and enjoy the southern Aso!
In this autumn, we have been blessed with beautiful weather and lovely autumn leaves. I hope you have enjoyed this beautiful time of the year. Winter is just around the corner and it is much colder in Aso area comparing to Kumamoto City. Aso shows us beauty in each season and it is too good to miss it. Enjoy driving for lovely scenery and good food with your loved ones. I think that's all we need in our lives.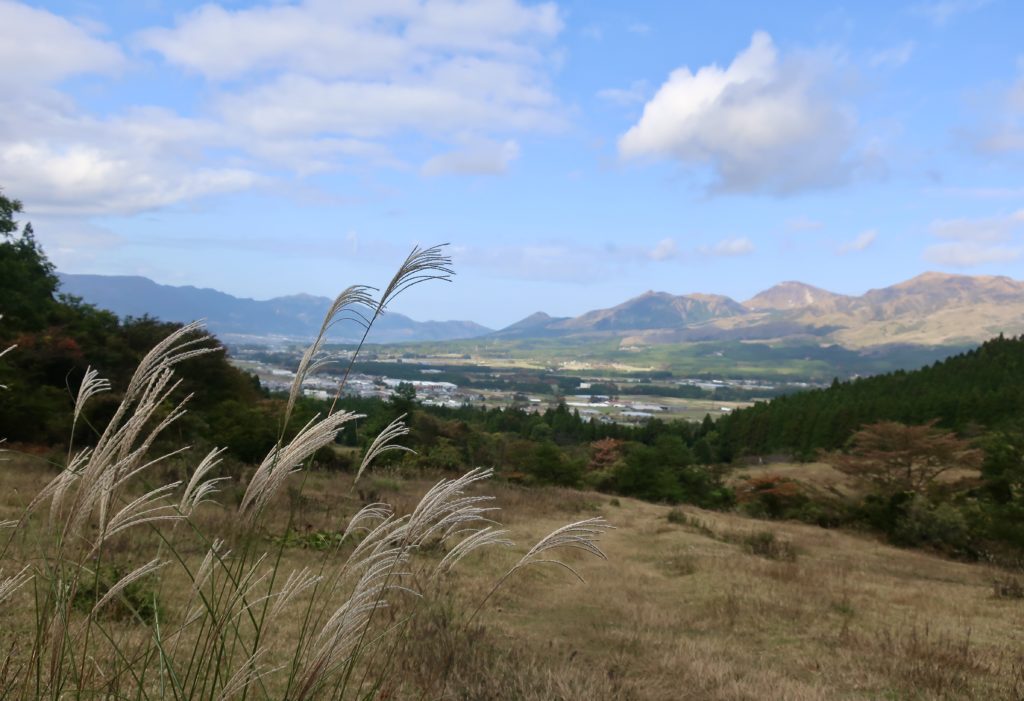 Map and Links
Facebook : https://www.facebook.com/tenohaan

Opening hours is 10:30am to 6pm.
Business day is from Wednesday to Sunday.