It's been almost 2 years since I started to write here. Before introducing a new place, I'd like to convey my deepest gratitudes to Tanima, Sona, Fumi and Takako who have always supported me and been great travel friends. And thank you, Nielu for recommended me to start writing a blog. Moreover, thank you all who are in front of the screen and reading this blog. Thanks to you all, I can keep writing.
Maybe around 5 years ago, someone asked me when I am moved. I couldn't answer well at that time but when I looked back on my life, I realized that this is when I visit somewhere new, see something new and learn something new. Now I notice that this is what I am doing here, traveling with my good friends and sharing the joys and excitements I felt during and after our journeys here with you.
During this 2 years, I often have wondered if it's a "correct" way to write. I hadn't written anything like this before and one of my friend once told me that I should just write brief introduction of a place and attach photos, that's enough. I totally got his point but I know that is not what I want to do. Every time I write, I do a lot of research and gradually in my mind, I can see people who had actually lived there and hear their amazing stories. Sharing these untold stories with you is my passion and this is why I named this blog "Untapped Kumamoto".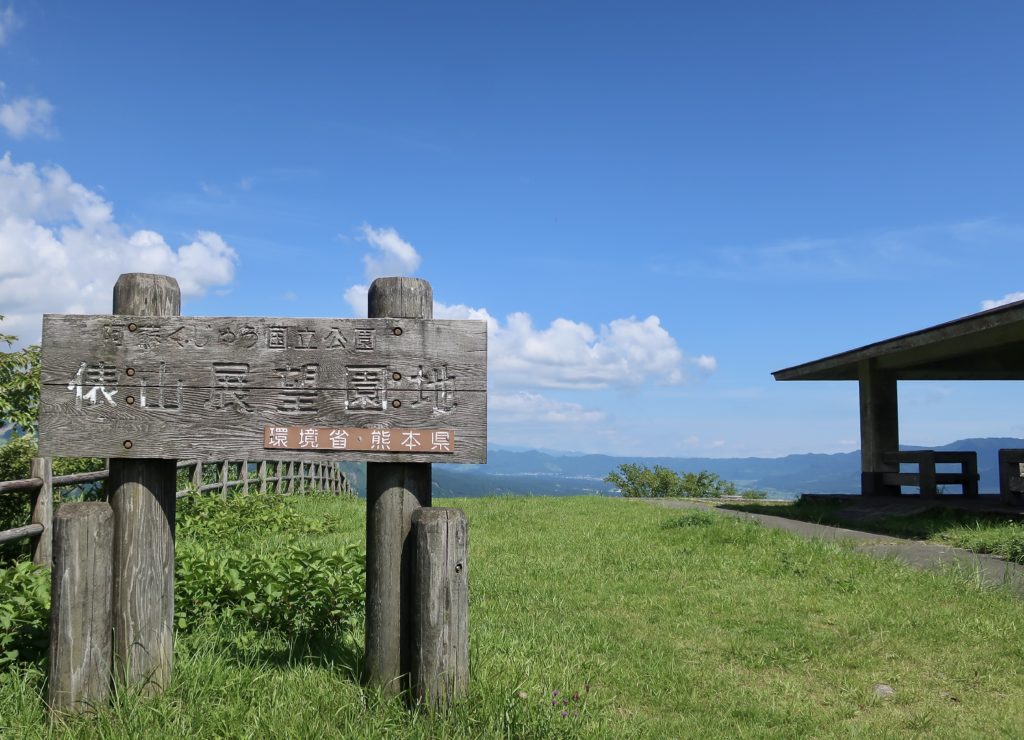 I guess I have talked a lot here but now I'd like to introduce to you this beautiful place, 俵山展望所(Tawara-yama tembosho, means Mt. Tawara Observatory) in 南阿蘇村(Minamiaso-mura, means Minamiaso Village). From the observatory, you can enjoy the great landscape which is from southern part of the grand Aso caldera.


Let's see how we can enjoy Mt. Tawara Observatory and what is waiting for you up there.


Mt. Tawara Observatory(俵山展望所) in Minamiaso Village(南阿蘇村)
Learn about Minamiaso Village(南阿蘇村)
Minamiaso Village locates in Aso county which is northern part of Kumamoto Prefecture and stands in the southern part of Aso caldera. Minamiaso Village is well-known as the place where water is sprung and there are many spring sources and onsen(hot spring) spots. Minamiaso Village is rich in water and it has brought many blessings, such as beautiful landscape and rich agriculture. Thanks to the great nature source, Aso area(including Minamiaso Village) was registered as Globally Important Agricultural Heritage systems(GIAHS) aiming for preserving traditional and cultural identity and landscape which was created by both power of nature and local's hard work.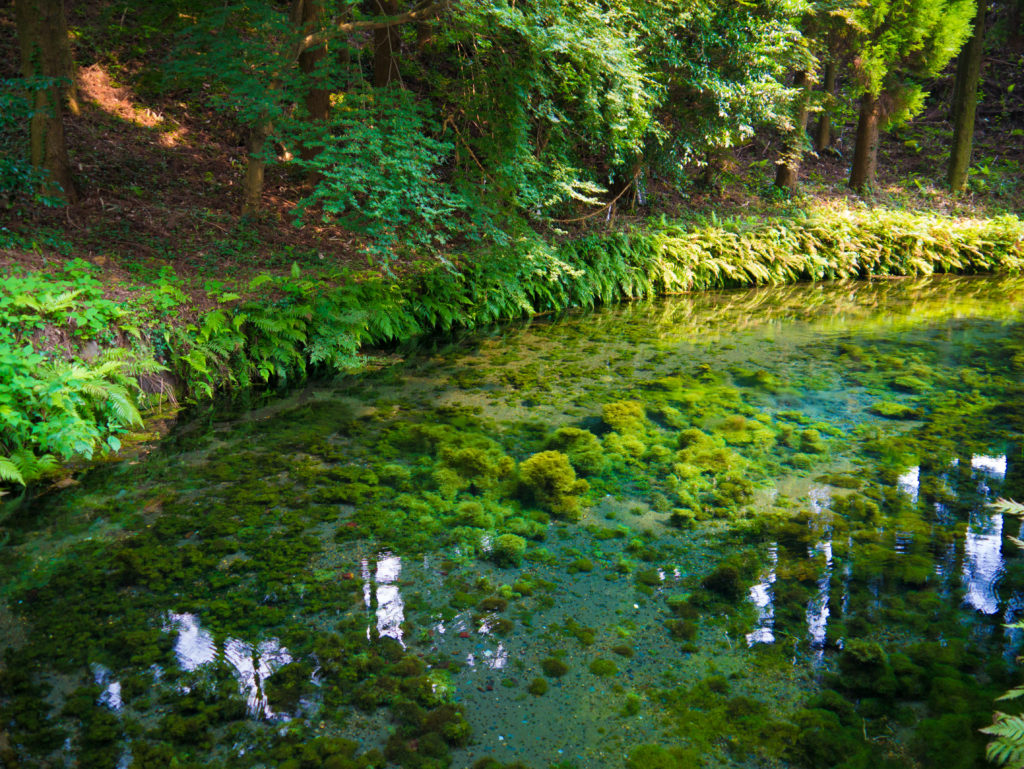 There is a famous huge sakura(cherry blossom) tree in Minamiaso Village, called "一心行の大桜(Isshingyo no Osakura)". This tree is believed to be over 400 years old and hight is 14m. The contrast between sakura and a field of canola flower attracts many people around Japan.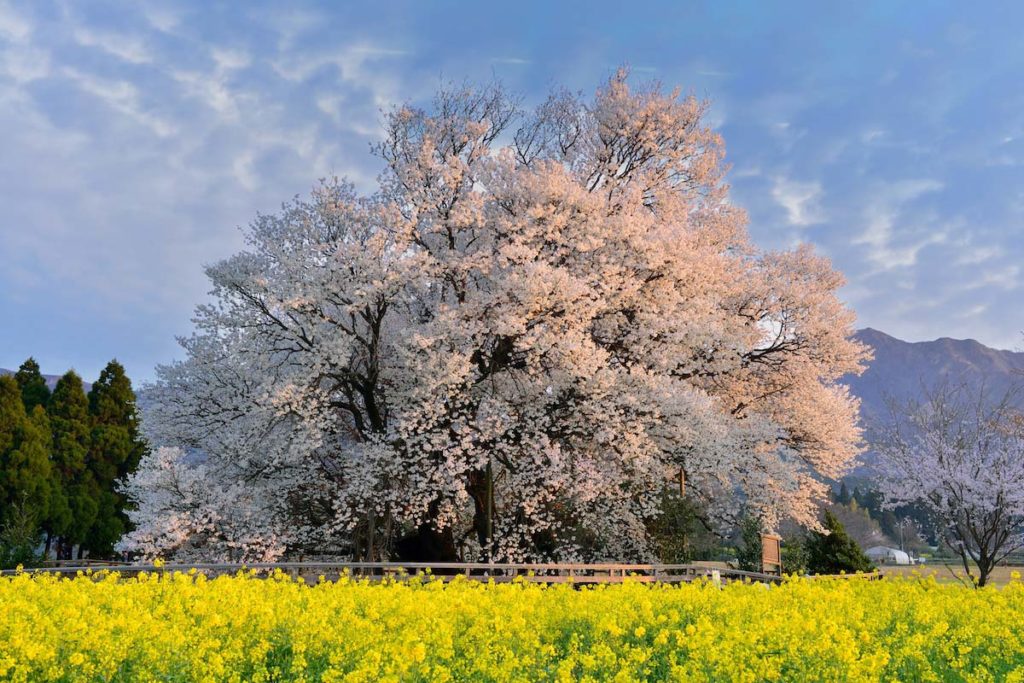 Mt. Tawara Observatory(俵山展望所)
One of the best scenic spots in Aso where you can see the southern part of Aso caldera.
俵山(Mt. Tawara) stands in between Minamiaso Village and Nishihara Village. The hight is 1,095m above sea level. The peak of Mt. Tawara is in Nishihara Village but the observatory locates in Minamiaso Village. Mt. Tawara is a part of southern Aso caldera.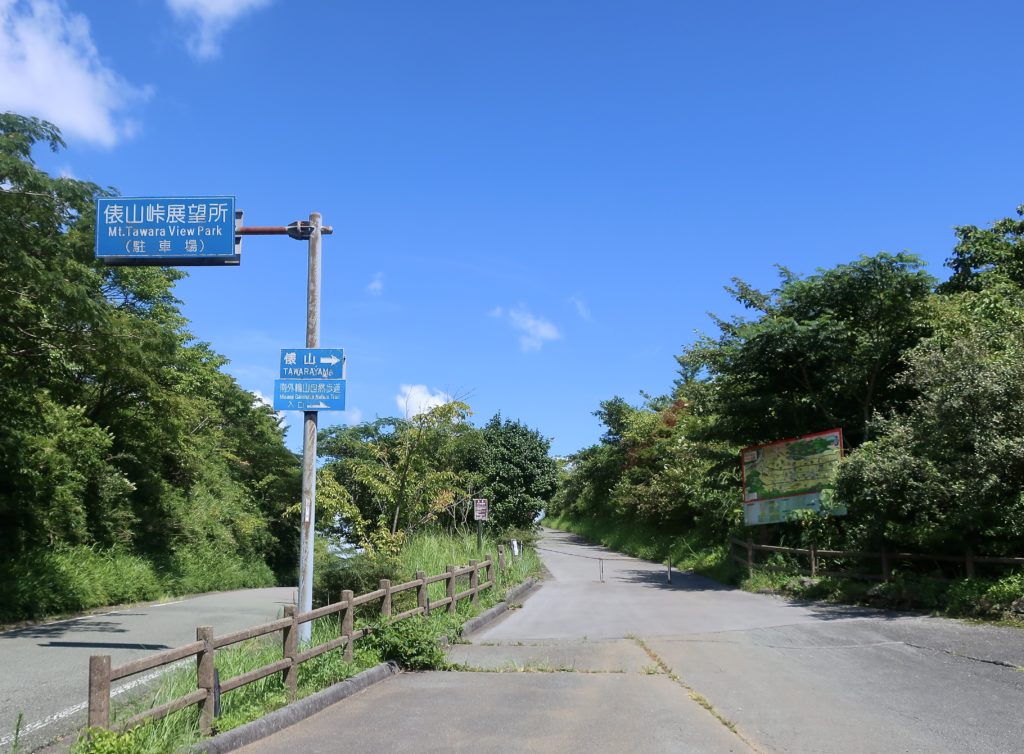 The name "Tawara" comes from its look. Tawara is a bag made of straw. In the past, people used them to carry or store crops, such as rice and potatoes. I heard that when you look up Mt. Tawara from some part of south caldera, it looks like a pile of tawara.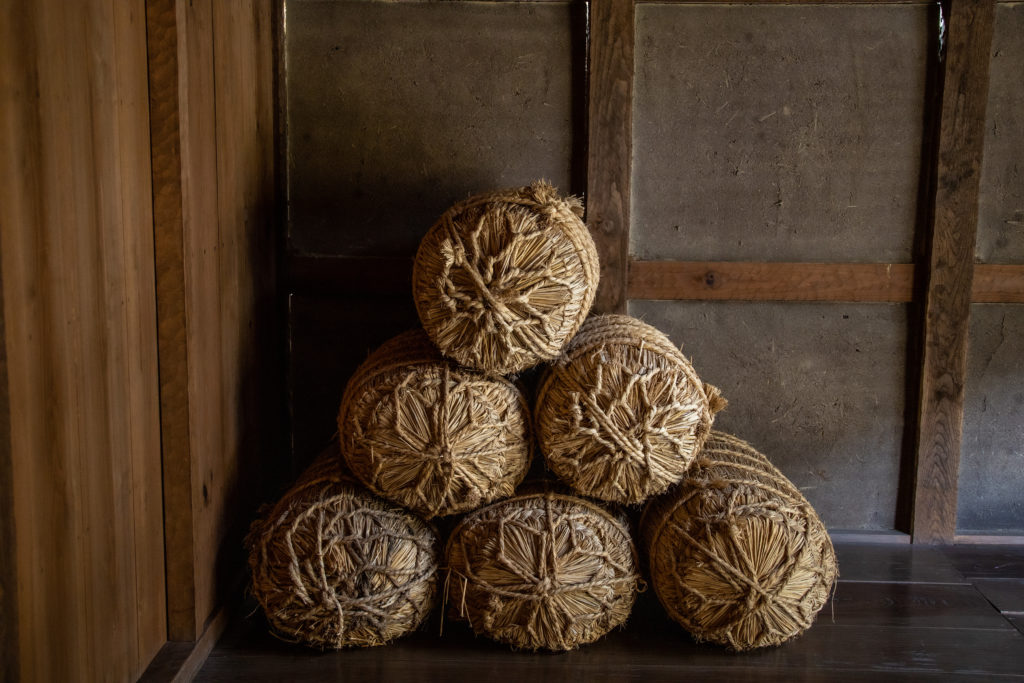 Mt. Tawara Observatory is famous for this panoramic view. When it comes to Aso, 大観峰(Daikambo) is the most famous scenic spot. From Daikambo, you can see the great view of north part of Aso caldera and also the famous "Lying Buddha".


※ Do you remember "Lying Buddha" in Aso? Let me explain about it briefly. You may have heard "Mt. Aso" but do you know which mountain is actually Mt. Aso? There is not one "Mt. Aso", but there are 5 peaks of mountains in Aso caldera and they are collectively called "Mt. Aso". Interestingly, people describe its look as "Lying Buddha" and from the left, you can see his head, chest, belly, legs and feet.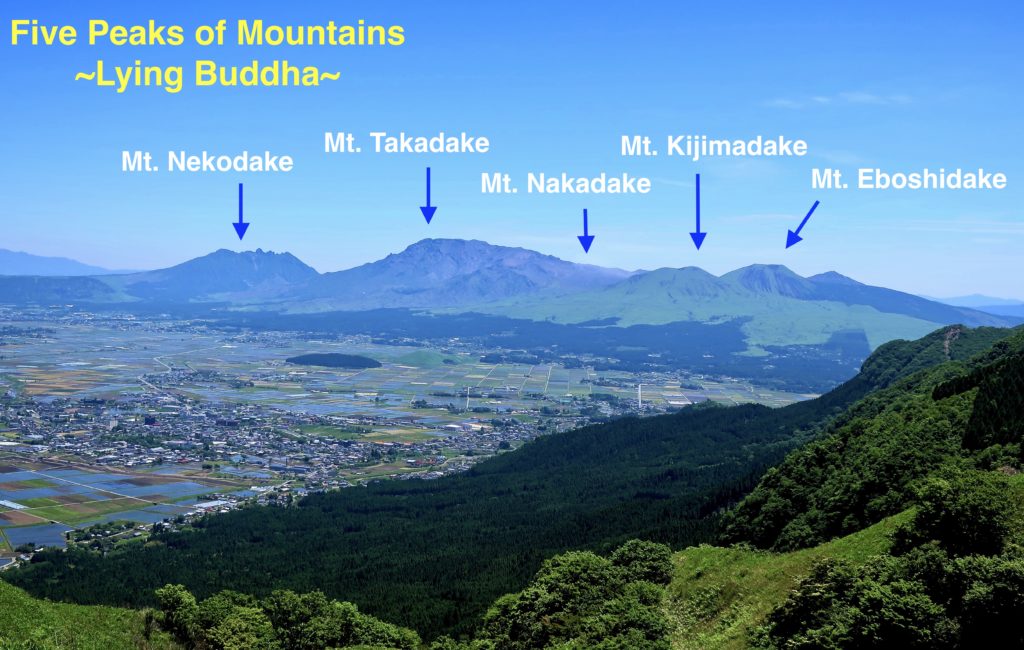 So, now can you see "Lying Buddha" in this picture? From Daikambo, because these five peaks of mountains block the view, you can't see the southern part of the caldera.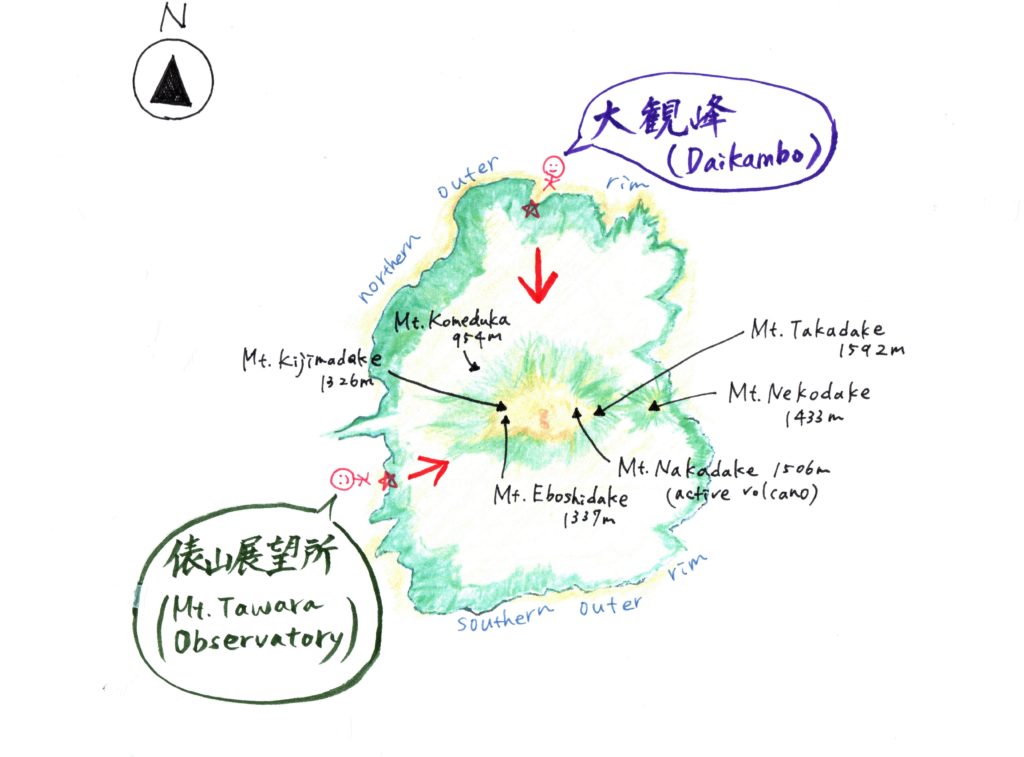 Mt. Tawara stands in west-south part of Aso caldera so you can see the different view of mountains in caldera and also southern outer rim which spreads out there. To explain the difference, I attached this drawing. I hope it will be helpful for you to get the image(Sorry for my terrible drawing and handwriting!)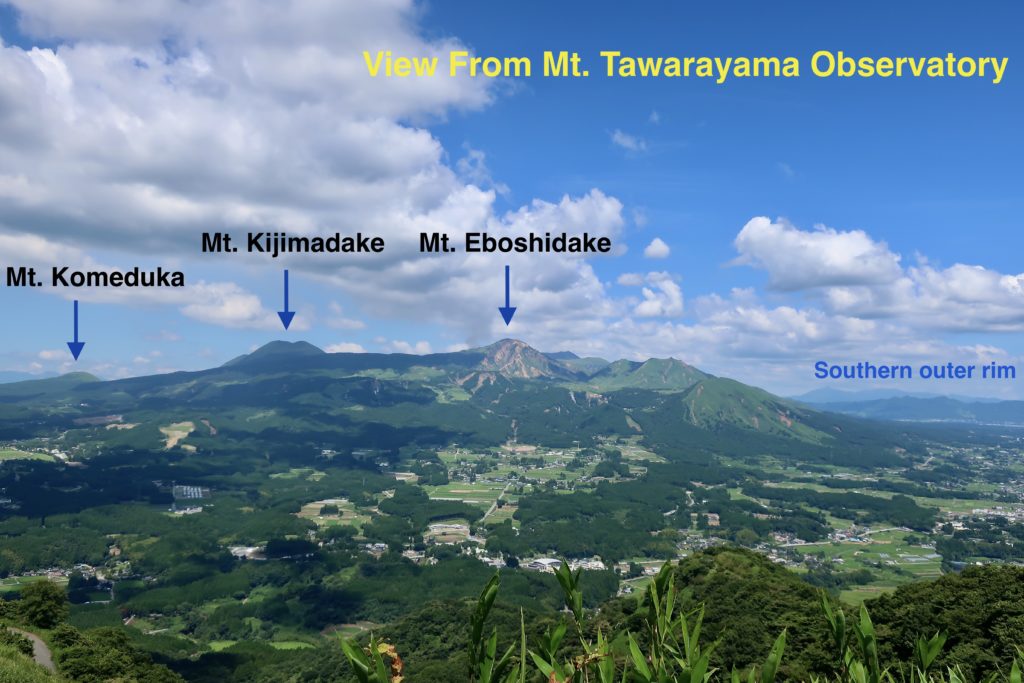 My friend and I visited Mt. Tawara Observatory last August. We were so attracted by this scenery and green grassland. As I shared before, grassland in Aso is maintained by Controlled Burning(Noyaki) which has over 1,000 years of history. Mt. Tawara is not an exception so in spring, you will come across "Black Mt. Tawara". Then gradually, it will become "Green Mt. Tawara". Every time you visit Aso, they will present you different and beautiful views.
To get to know more about Controlled Burning(Noyaki) in Aso, check the article below!
Mystic Sea of Clouds(雲海) from Mt. Tawara Observatory(俵山展望所)
Have you ever seen "sea of clouds"? Sea of clouds is called "雲海(Unkai)" in Japanese. When you take a flight or climb high mountains, you will see clouds from a window that looks like sea and it is called "sea of clouds". From a mountain, you will come across thin clouds like a floating lace or thick clouds like a fluffy blanket.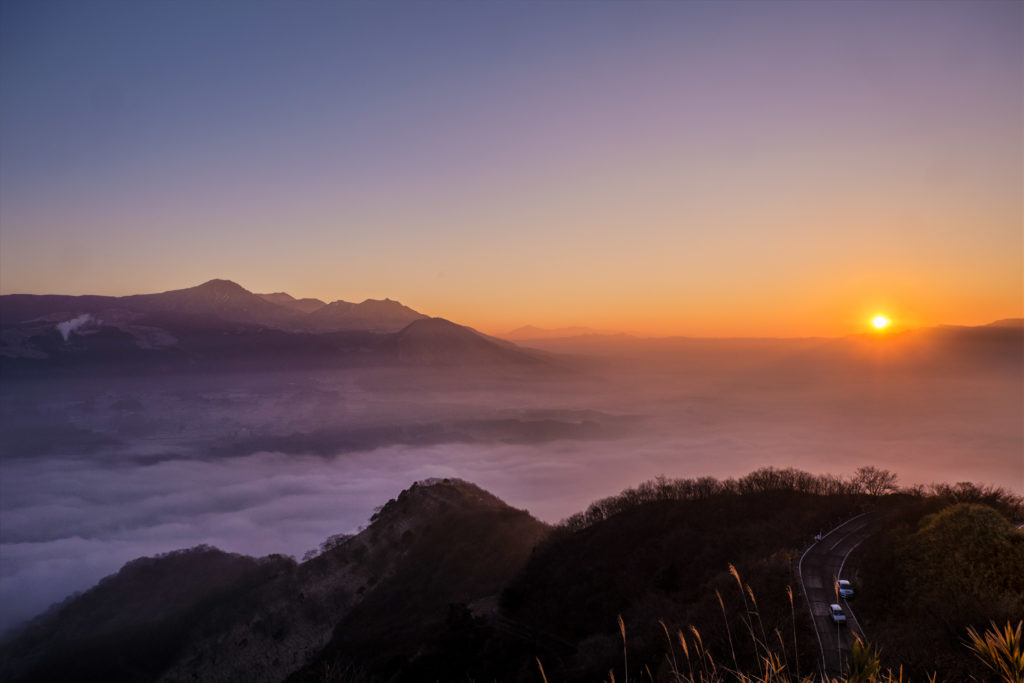 It's not well-know but Mt. Tawara Observatory is a great spot to view the sea of clouds.
So, are there any conditions to see sea of clouds? I heard that there are mainly five conditions below.
Season : mainly from spring to autumn
Time : before dawn to early morning
Weather condition : sunny, humid and under no-wind and radiational cooling
Temperature : There should be a big difference between previous night's and the next morning's.
Place : Mountain area or basin lands
It's definitely 一期一会(Ichi-go-ichie, means once-in-a-life encounter), isn't it?I haven't been to Mt. Tawara Observatory in the early morning. I will try next time and I wish I can come across the beautiful sea of clouds!
What else we can visit near Mt. Tawara Observatory(俵山展望所)?
Shikisokuzeku(四季即贅喰) ~Kawara-soba restaurant in Nishihara Village(西原村)~
Do you like soba? There is a very nice Kawara-soba(瓦そば) restaurant in Nishihara Village. Kawara-soba is 茶そば(cha-soba, means green tea soba) which is baked on 瓦(kawara, means roof tile). They put on some toppings on soba, such as thinly sliced egg, seasoned beef, wild vegetable, etc. You dip them into dipping sauce. It takes about 20 minutes from Mt. Tawara Observatory by car. Shikisokuzeku stands in between the centre of Kumamoto City and the observatory. So you can have the lovely soba for lunch and relax at Mt. Tawara Observatory. For more details, check the article below!
山田さんちの牧場(Yamada-san's Milk Ranch) in Nishihara Village(西原村)
At 山田さんちの牧場(Yamada-san chi no bokujo, means Yamada-san's Milk Ranch), you can eat one of the best softy in Aso.



Aso is famous for good milk so there are many shops that sell softy. Some say it's the best here. Yamada-san's Milk Ranch have softy, gelato, some special milk drinks. When we visited there, we had softy each. It was so rich and smooth(I forgot to take a photo!). They also have restaurant which offer Hamberg steak, stew, etc. It takes about 10 minutes by car from Mt. Tawara observatory. What my friend and I did was eating lunch at Shikisokuzeku, having softy for dessert and being relaxed at Mt. Tawara Observatory. The weather was just so lovely and we couldn't be happier!


Official Website of 山田さんちの牧場(Yamada-san's Milk Ranch)
http://yamada-milk.com/index.html
Visit Mt. Tawara Observatory(俵山展望所) and unwind yourself!
When my friends and I are traveling, we often have funny incidents, like someone dropping into a river and almost losing a shoe, getting soaked into rain, running away super quickly from a shadow of a snake(I didn't see it, though…), etc. It's so fun to talk about these stupid stuff still now. This blog is our great memory and I am grateful that I have met such lovely people in my life and also that I can share the joys and excitements with you.


Visit Mt. Tawara Observatory and have a seat in front of the amazing landscape. You will be amazed by the power of nature and get back peace in your mind.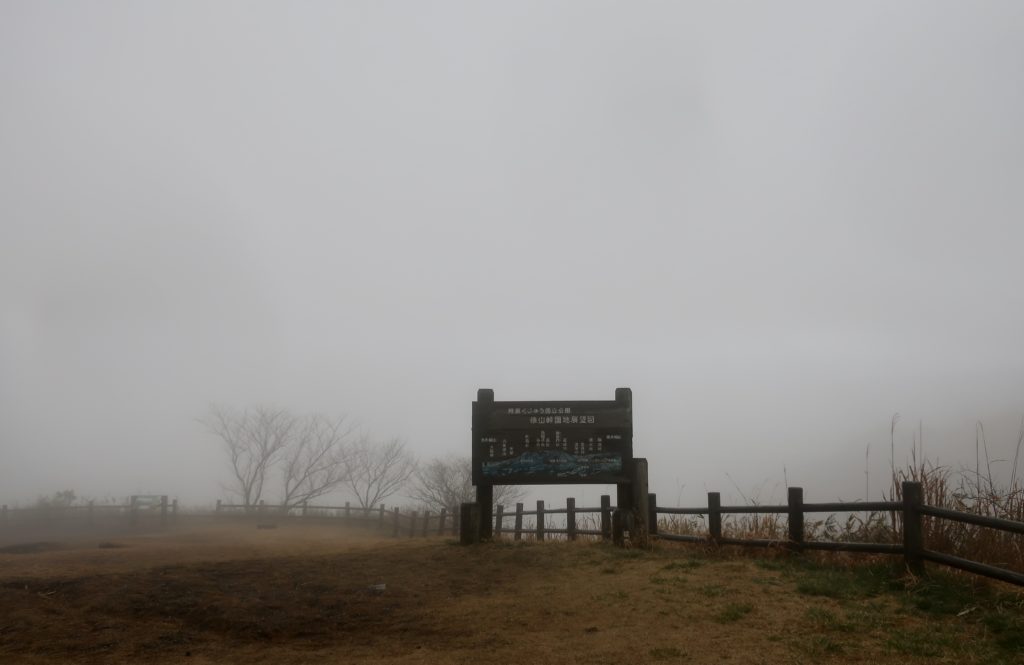 Map of Mt. Tawara observatory