Hi, everyone! I hope you are well and managing this heat. This year is much hotter than last year and I can't help but keep saying that it's hot! When you feel hot, you want to stay at home which is nicely air-conditioned and eat or drink something cold. For me, this weather makes me to write about somewhere cool so that hopefully I will feel cool after that.


In this July, I had an amazing opportunity to meet Helen from Explore Kumamoto. Explore Kumamoto offers you various kinds of tours not just in Kumamoto but also Takachiho (Miyazaki) and Kuju (Oita). There are some interesting tours, such as "Samurai swords" which you can talk to and watch swordsmith at work and visit some places related to Musashi Miyamoto, the famous sword master.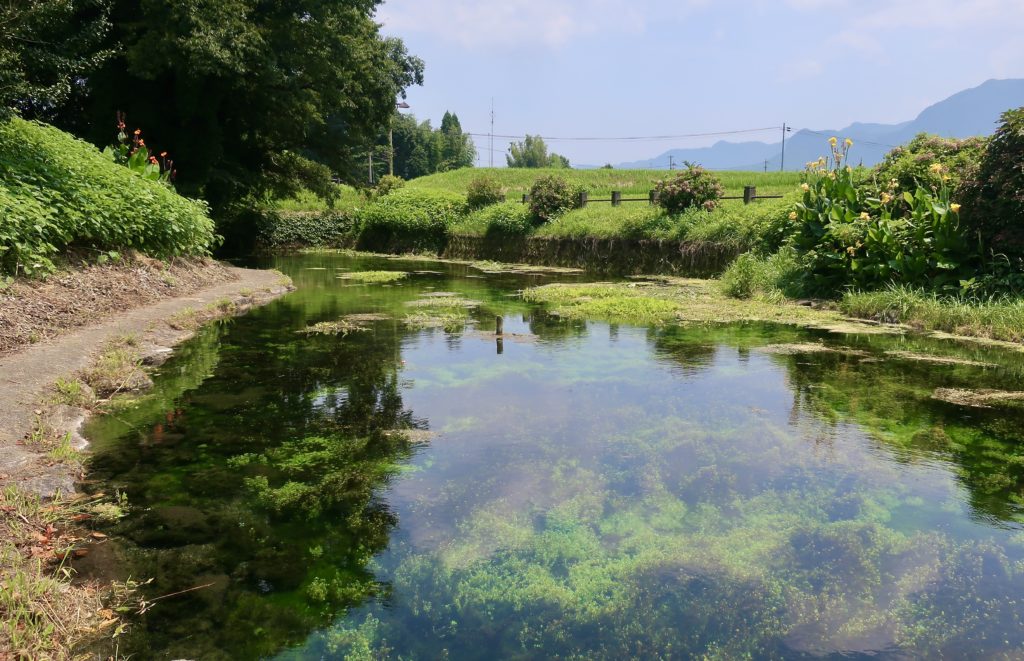 One day in August, Helen, our friend Liz and I went on a day trip to Minamiaso area. Helen knows so many "untapped" places and we were so amazed by her knowledge (also she knows roads very well!).


Today, I'm going to introduce 小池水源 (Koike Suigen, Koike Spring). Minamiaso Village is well-known as springs but this Koike Spring is not well-known at all. Let's see how it is and hopefully you will feel cooler after reading it!
Koike Spring (小池水源) in Minamiaso Village (南阿蘇村)
Minamiaso Village (南阿蘇村) and Springs
Minamiaso Village locates in Aso county which is northern part of Kumamoto Prefecture and stands in the southern part of Aso caldera. Minamiaso Village is well-known as the place where water is sprung and there are many spring sources and onsen (hot spring) spots.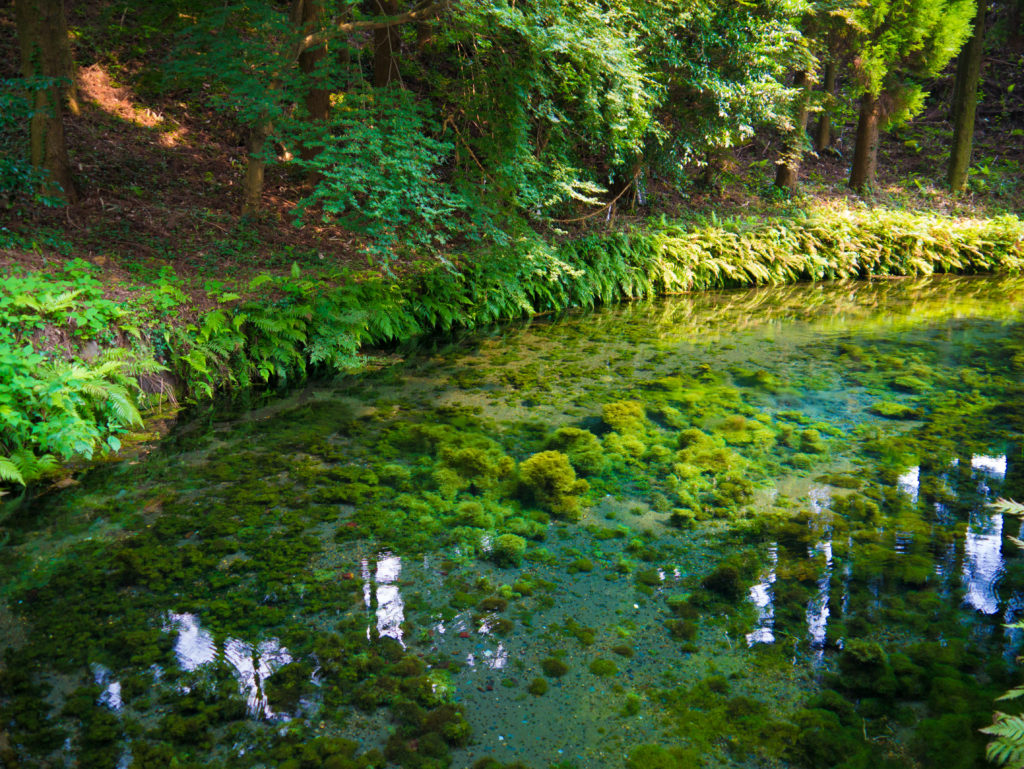 Minamiaso Village is rich in water and it has brought many blessings, such as beautiful landscape and rich agriculture. Thanks to the great nature source, Aso area (including Minamiaso Village) was registered as Globally Important Agricultural Heritage systems (GIAHS) aiming for preserving traditional and cultural identity and landscape which was created by both power of nature and local's hard work.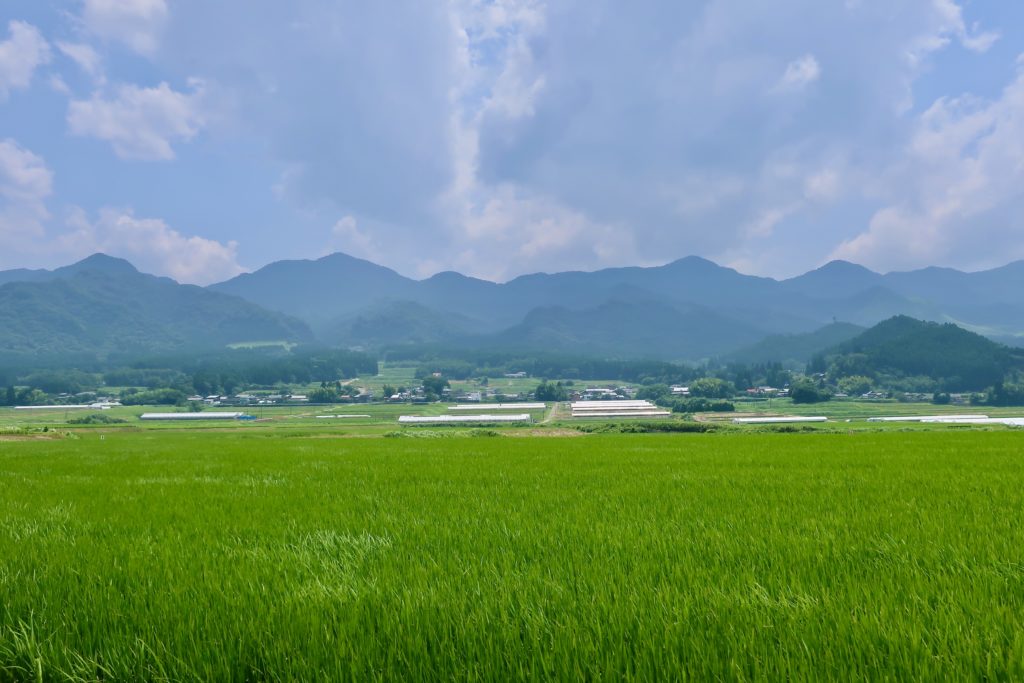 To visit many small springs and feel the nature at most, Minamiaso Village offers you rental cycles. You can rent a bicycle at Michi no eki Asobou no sato Kugino (道の駅 あそ望の郷くぎの) which is a road-side station. It takes about 10 minutes by car from Koike Spring. If you want to rent a bicycle, visit the road-side station, rent a bicycle and explore around more around Minamiaso Village.




Michi no elki Asobou no sato Kugino (道の駅 あそ望の郷くぎの)


Information about Rental Cycle
https://www.minamiasokanko.jp/rental-electric-bicycle.html


Koike Spring (小池水源) in Minamiaso Village (南阿蘇村)
Koike Spring is one of the "南阿蘇湧水群 (Minamiaso Springs)" which has been designated as one of the 100 best natural water in Japan. Minamiaso Springs consists of 10 springs, such as the famous 白川水源 (Shirakawa Spring), 寺坂水源 (Terasaka Spring), etc.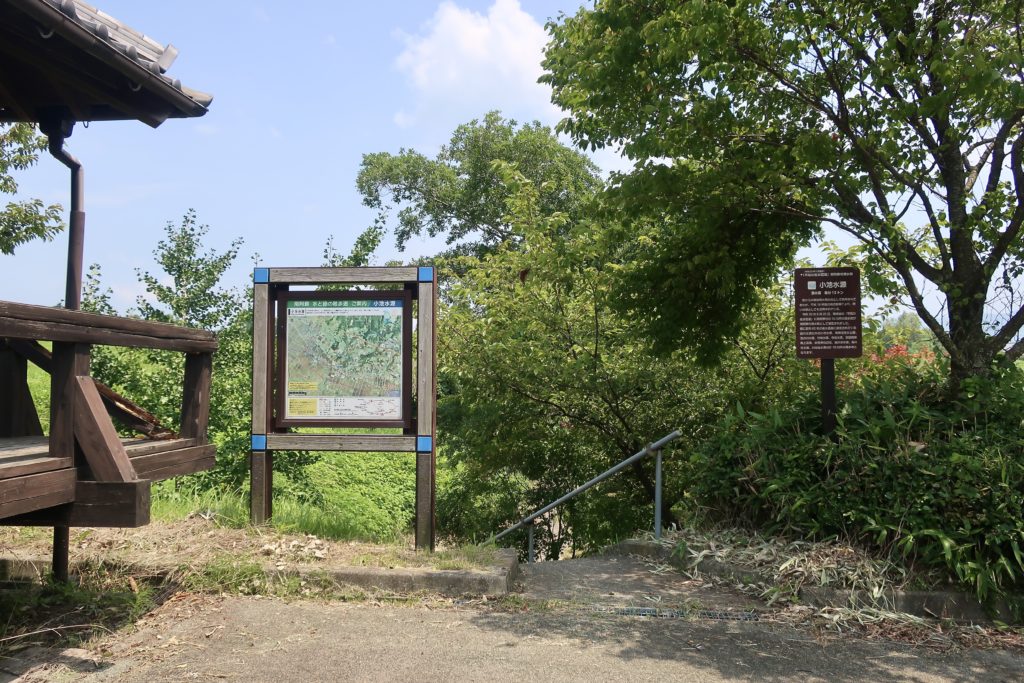 There is a small parking lot in front of the entrance of Koike Spring. You can have a seat at this small house and enjoy the scenery of beautiful countryside.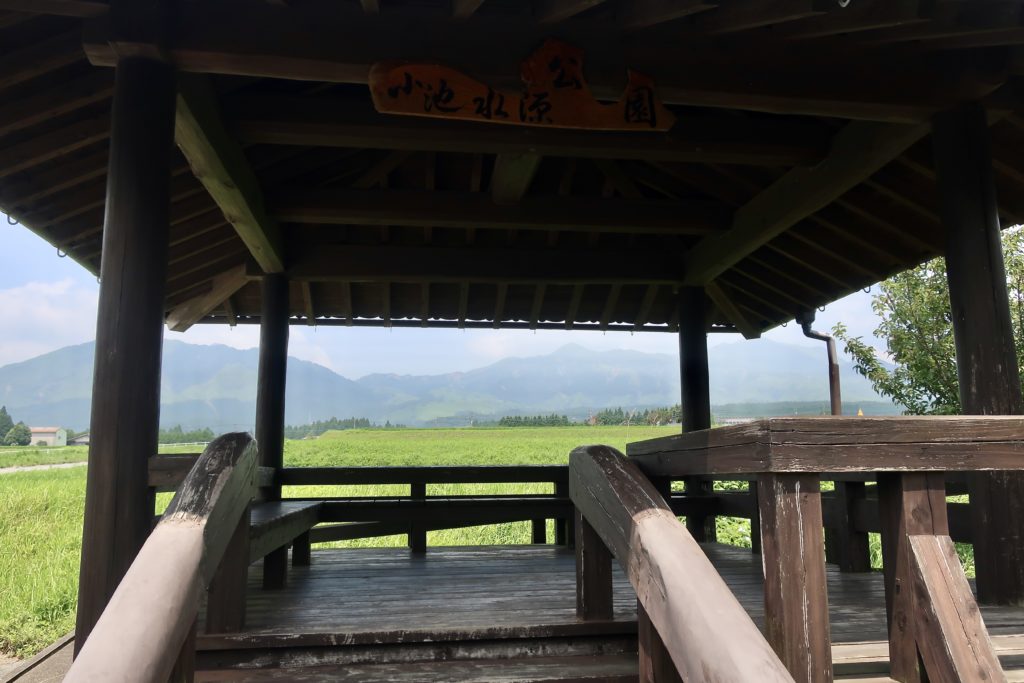 At Koike Spring, almost 13 tons of water wells up a minute. It has been used for irrigation. Around Koike Spring, you can see beautiful rice fields spreading in front of you. Now, it is maintained like a park so locals and visitors can relax and enjoy it as an oasis.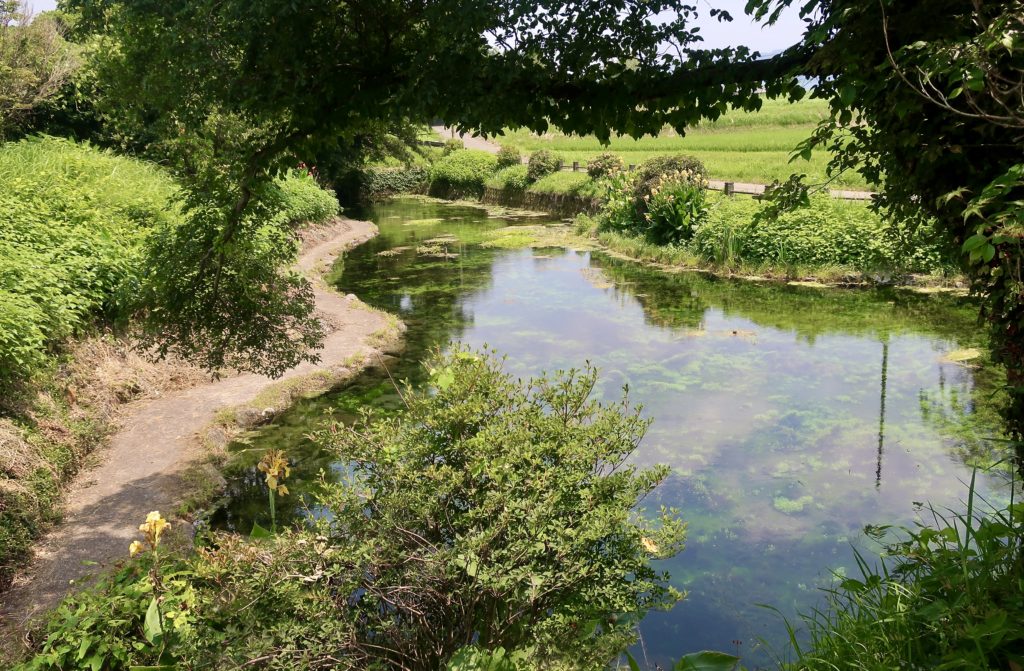 I couldn't find what temperature the water is but I assume it is below 20C and it is same throughout the year. It was very cold and I couldn't put my foot into the water more than a minute! The water is very clean and clear so you can see the beautiful reflection. Helen expressed it like a picture of Monet.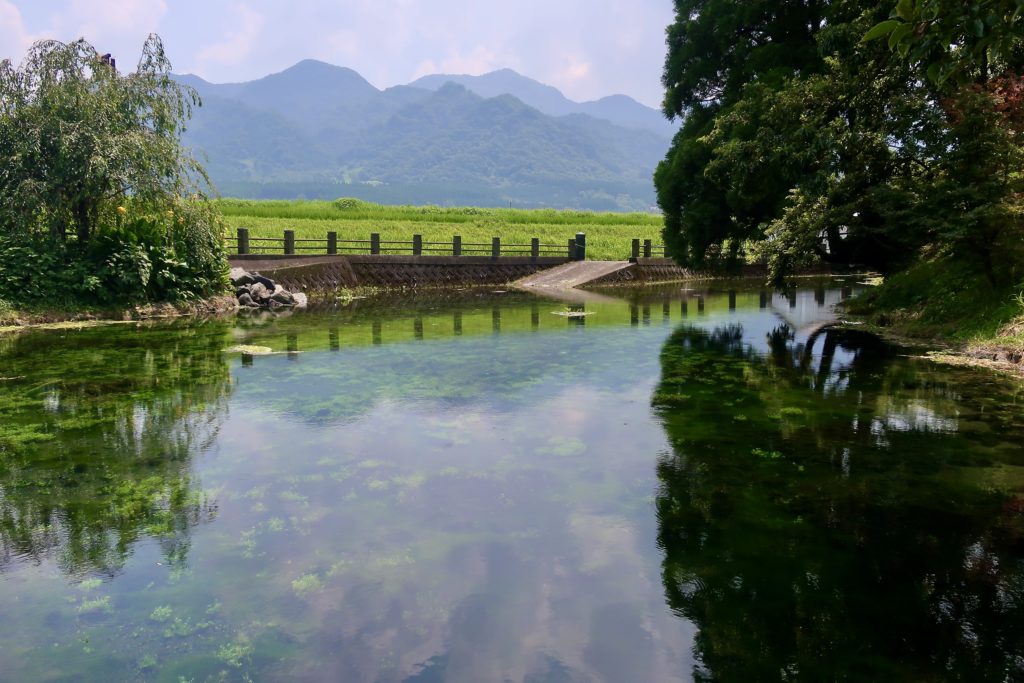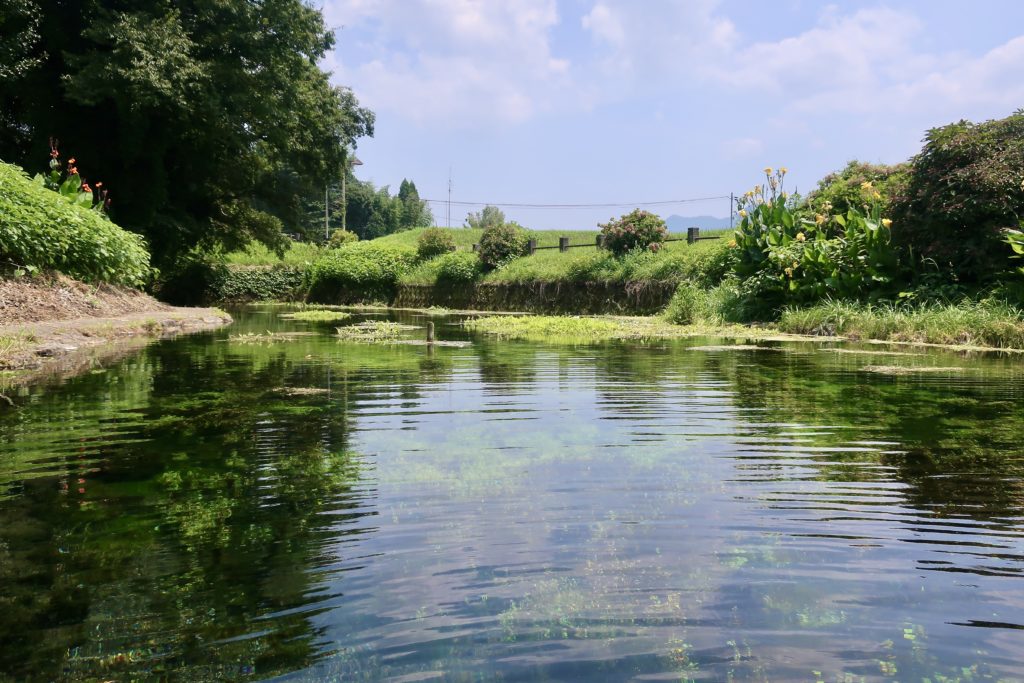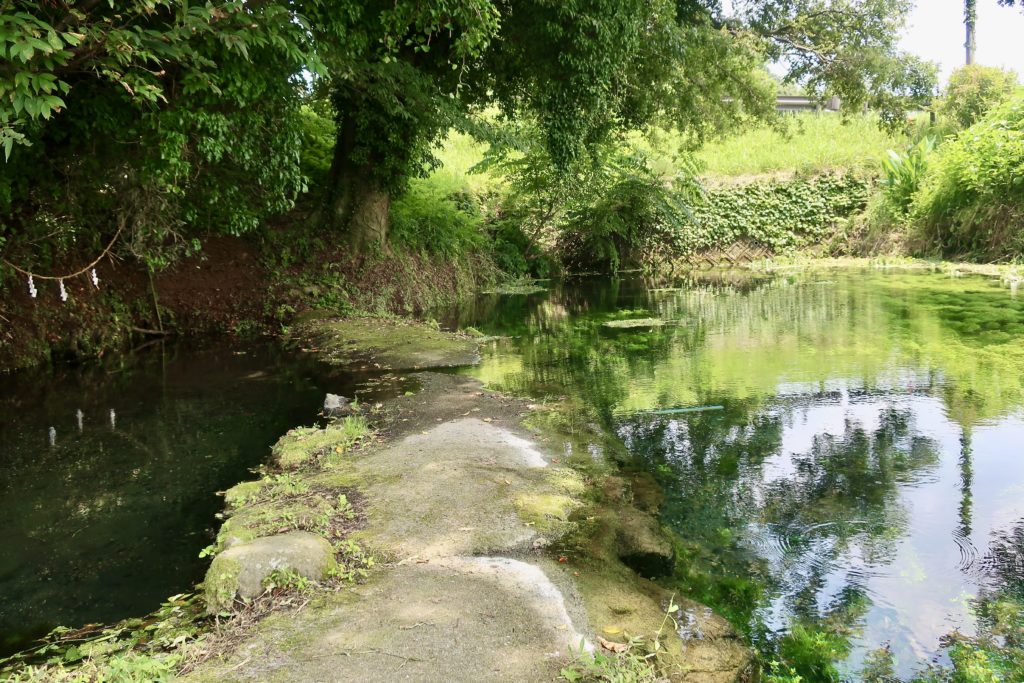 As walking forward, you will see this 水神様 (Mizugami-sama, God of Water) on your left. Water is one of the fundamental aspects to have enough harvest for agricultural tribe. People placed small shrines or statues near springs or wells to wish for having enough water source steadily.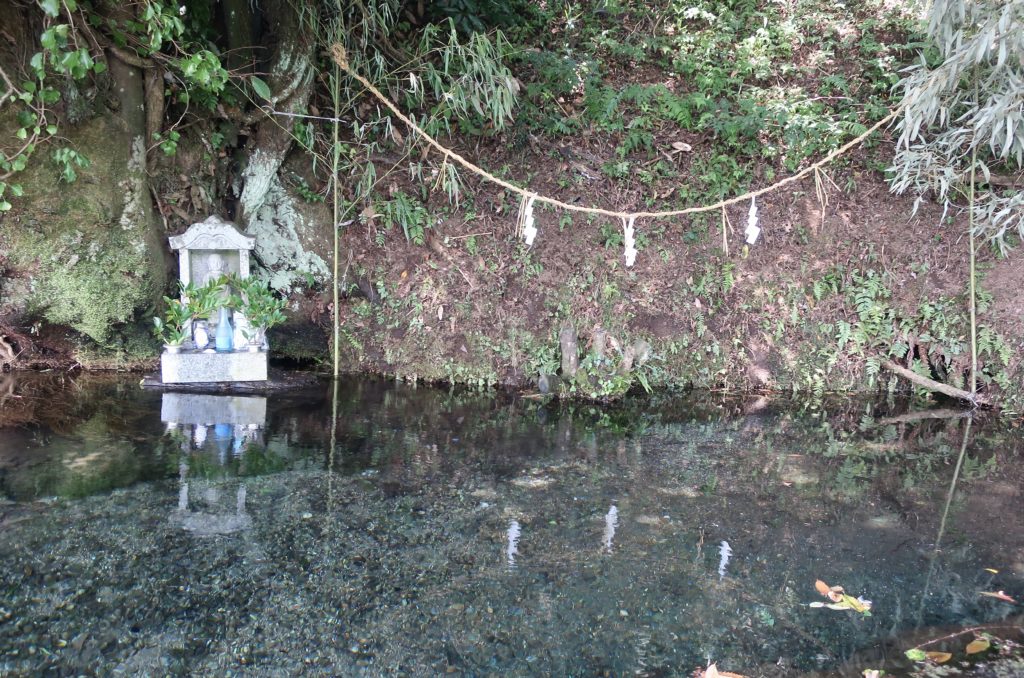 Here, you can see water welling up. Koike Spring is not crowded at all comparing to Shirakawa Spring or other springs so you can just visit there and relax.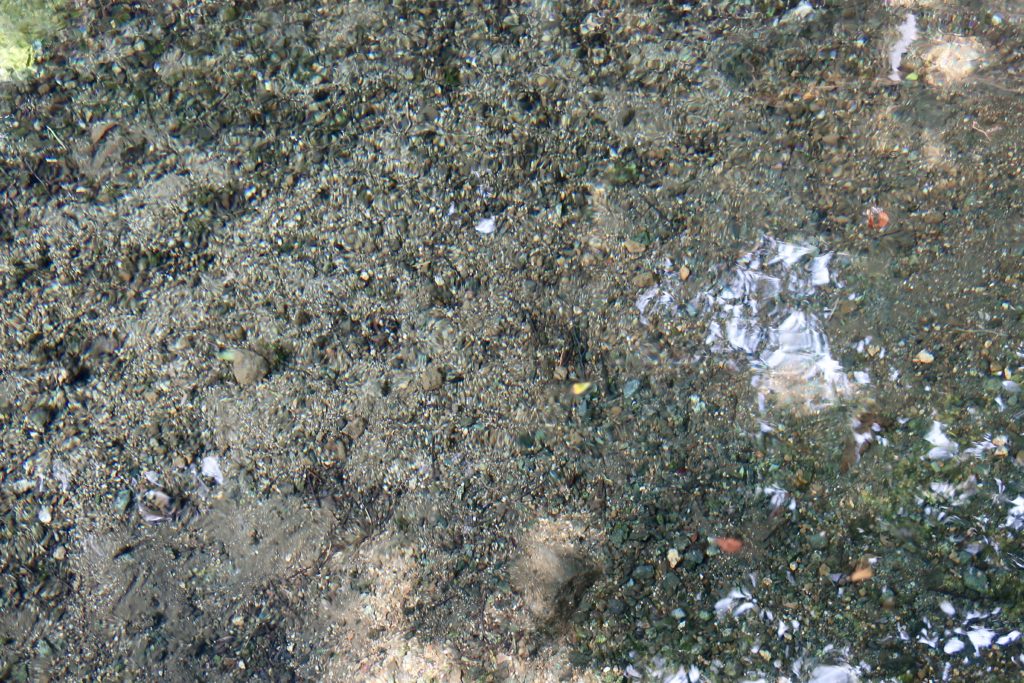 You can see these water plants. Looking them from above made me feel like watching it from the air!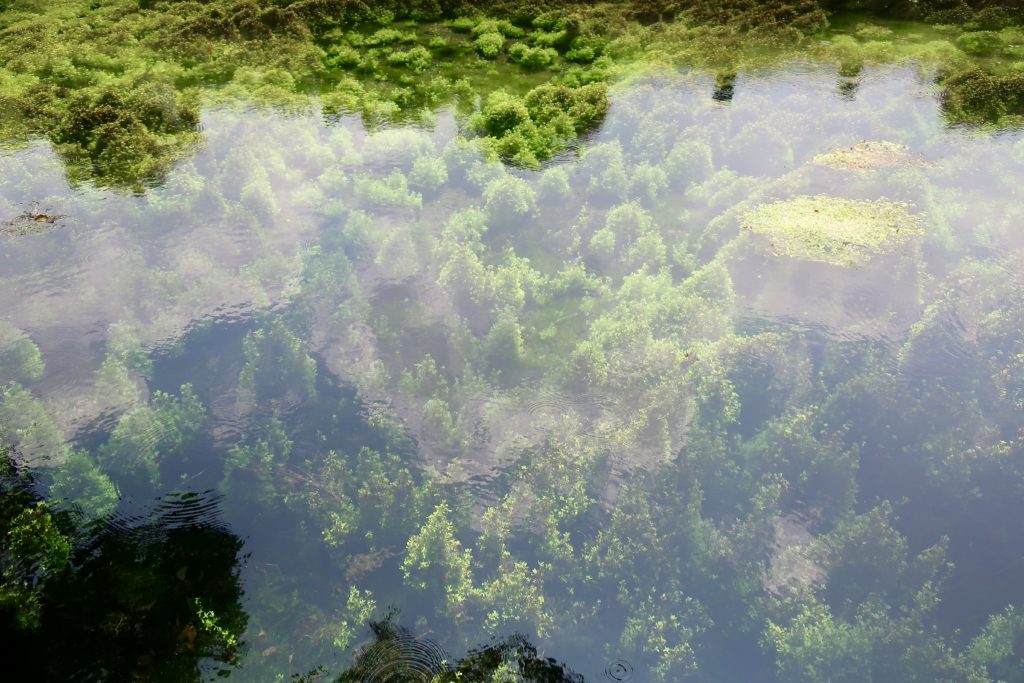 I heard that we can see fireflies from the end of May to June. Hopefully, I can visit there again during that time.


What else can we visit near Koike Spring (小池水源)?
If you drive from Kumamoto City area, I recommend you to visit other places below. First, you can visit Mt. Tawara Observatory, then visit Koike Spring and other springs. If you have more time, then you can visit Kamishikimi Kumanoimasu Shrine and the Cedar of Lord Takamori which are in Takamori Town, that is also registered as one of the beautiful villages in Japan. Check my previous articles below and I hope you will enjoy the southern part of Aso at most!
Mt. Tawara Observatory (俵山展望所) in Minamiaso Village
俵山(Mt. Tawara) stands in between Minamiaso Village and Nishihara Village. Mt. Tawara stands in west-south part of Aso caldera. This is one of the best scenic spots in Aso where you can see the southern part of Aso caldera.


Kamishikimi Kumanoimasu Shrine (上色見熊野座神社) in Takamori Town
Kamishikimi Kumanoimasu Shrine has gone viral after some people posted their photos on SNS. 100 moss-covered stone lanterns, long-lasting stone steps and deep-in-forest atmosphere create this mystic sight and has attracted visitors around Japan. Also, it is acknowledged as a place which was depicted in one animation film, illustrated by a Manga artist from Kumamoto. There are many stories to know about Kamishikimi Kumanoimasu Shrine so check the article below and hopefully you can visit it, too!


Cedar of Lord Takamori (高森殿の杉) in Takamori Town
The surrounding is such a beautiful pasture land but when you go into the area where the cedar stands, you will feel like you were transferred to an another world. Some say that this place is like it came straight out of a Ghibli film. Check the article below and get to know about this extraordinary-looking cedar and the surrounding!


Visit Minamiaso Village and get coolness by visiting springs!
Aso is a place where people seek for coolness during summer. One of my friend who lives in Minamiaso said she doesn't have an air conditioner (When I said I envy her, she said it is super cold in winter, though…).
Still now, we are not supposed to travel somewhere far because of this situation but I think locals should visit neighboring sites and spend money to revitalize the local economy. It is also a great opportunity for us to realize how we overlooked amazing places in our region. If you live outside of Kumamoto or even Japan, it may take more time to be able to come here but I hope you will get to know that there are many untapped places in Kumamoto and visit them when the situation gets better.
For now, please take care and stay safe.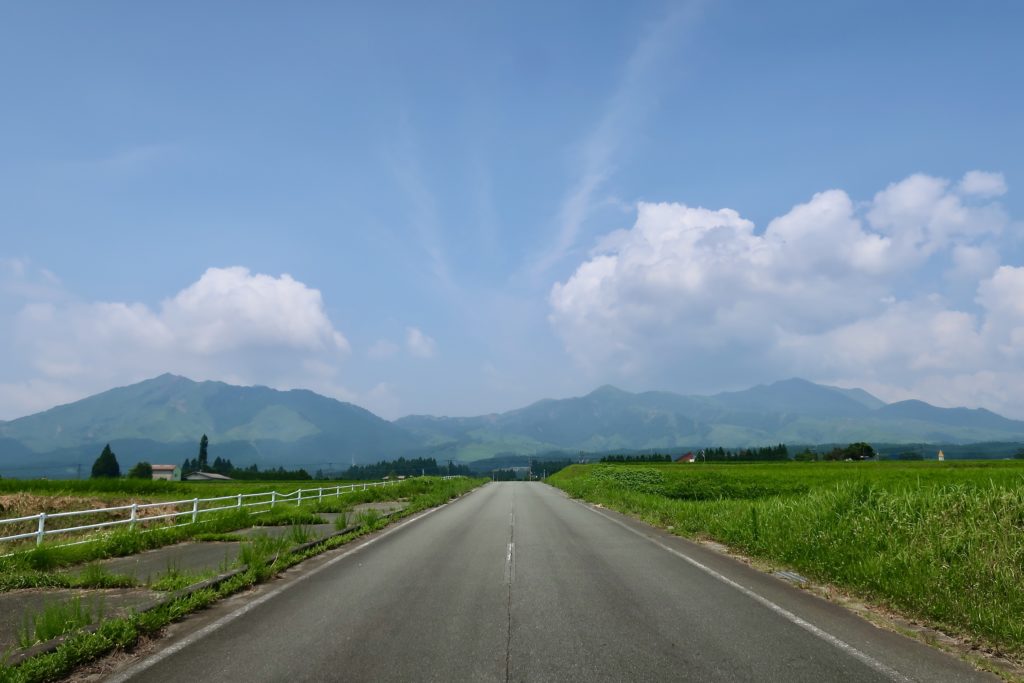 Map