"Kumamoto is Mori no Miyako", Souseki Natsume once said.

"Mori no Miyako(森の都)" is translated as a Capital of Forest. Souseki Natsume is one of the famous writers who represented Modern day Japan. He came to Kumamoto in 1896 to teach English at Kumamoto University. It is said that when he arrived at Kami-Kumamoto station, he gazed the scenery in front of him and said that line.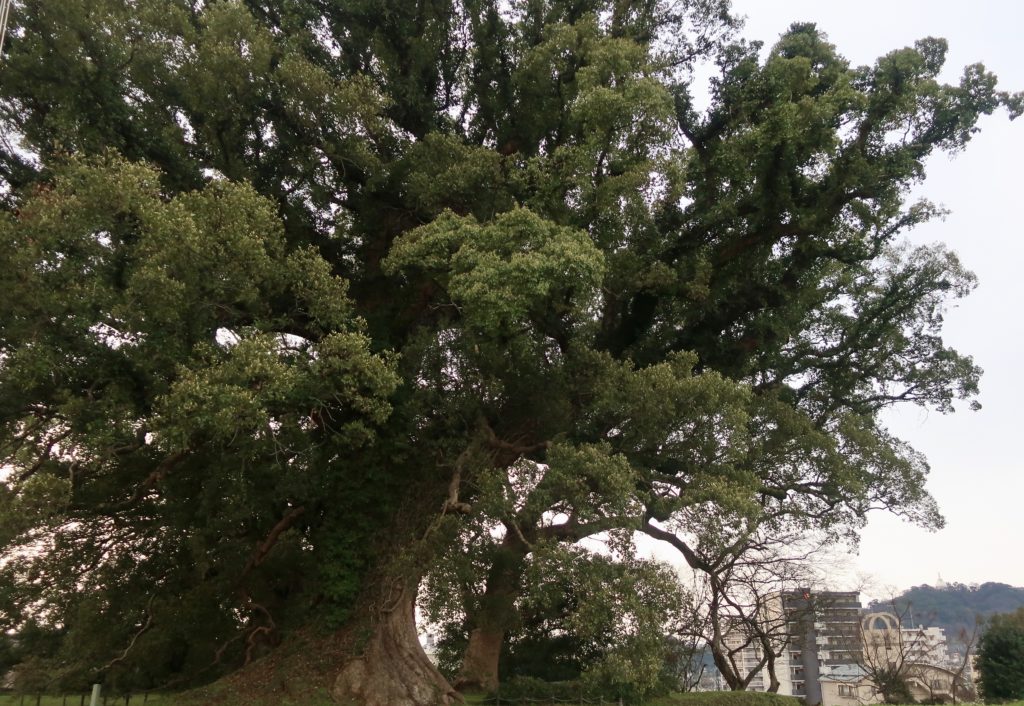 Today, I'd like to introduce to you Fujisakidai Camphor Trees(藤崎台クスノキ群) near 藤崎台球場(Fujisakidai Stadium) which consists of seven camphor trees. It is said that they have stood there for over 1,000 years. They give a unique scenery with the stadium. These trees must have caught Soseki's eyes and been expressed as a part of the Capital of Forest. Let's get to know what we can see there and what interesting histories there are.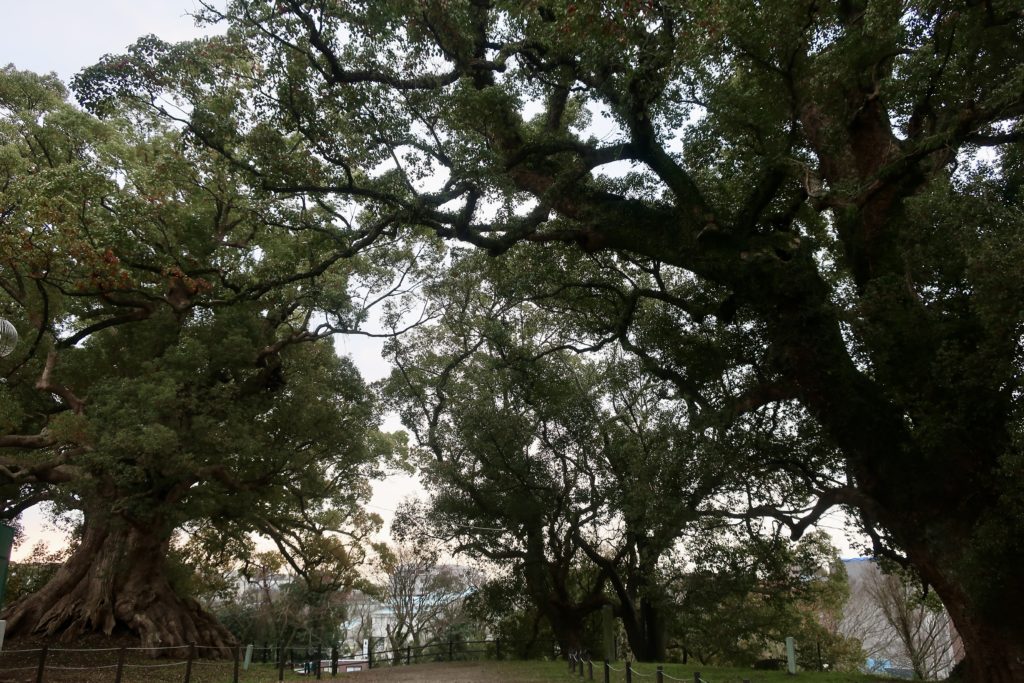 Fujisakidai Camphor Trees(藤崎台のクスノキ群)
Fujisakidai Camphor Trees(藤崎台のクスノキ群) near Kumamoto Castle(熊本城) and Fujisakidai Stadium(藤崎台球場)
1,000 years of history around Fujisakidai Camphor Trees(藤崎台のクスノキ群)
The seven camphor trees stand just next to Fujisakidai Stadium(Now, it is officially called "Lib Work Fujisaidai Stadium" because the company, Lib Work bought the naming rights).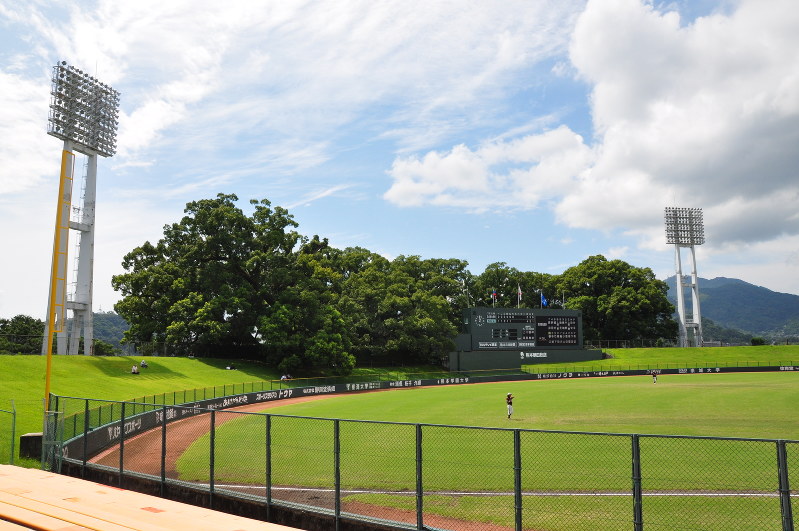 In the past, there was a shrine called 藤崎八幡宮(Fujisaki Hachimangu Shrine) where the camphor trees are. Fujisaki Hachimangu Shrine was built in 935 and stood there until 1877 before it was transferred.


During the Meiji Restoration(1868-1877), the square of Kumamoto Castle was belonged to the Imperial Japanese Army and it lasted until in the middle of 20th century. In 1877, 西南戦争(Seinan sensou, means Seinan civil war) occurred which was the biggest and the last civil war led by 西郷隆盛(Takamori Saigou).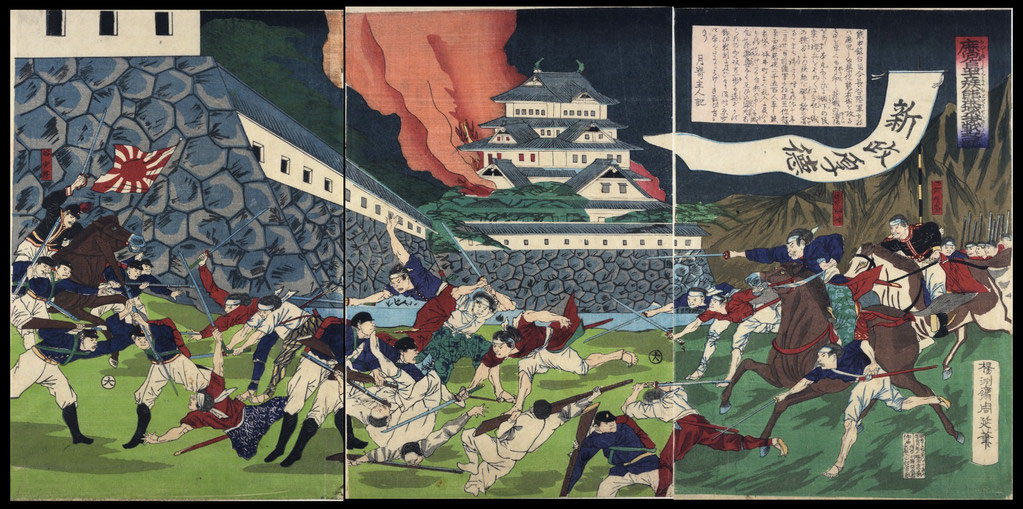 The battle field was around Kumamoto, Miyazaki, Oita and Kagoshima. It is told that during the Seinan war, soldiers of Takamori Saigou had surrounded Kumamoto Castle and at that time, most of the buildings of Kumamoto Castle and the castle town were burned down and Fujisaki Hachimangu Shrine was not an exception.


After the huge loss of the buildings, the shrine was transferred to 井川淵町(Igawa-buchi machi) in Chuo-ku, Kumamoto City where we can see it today.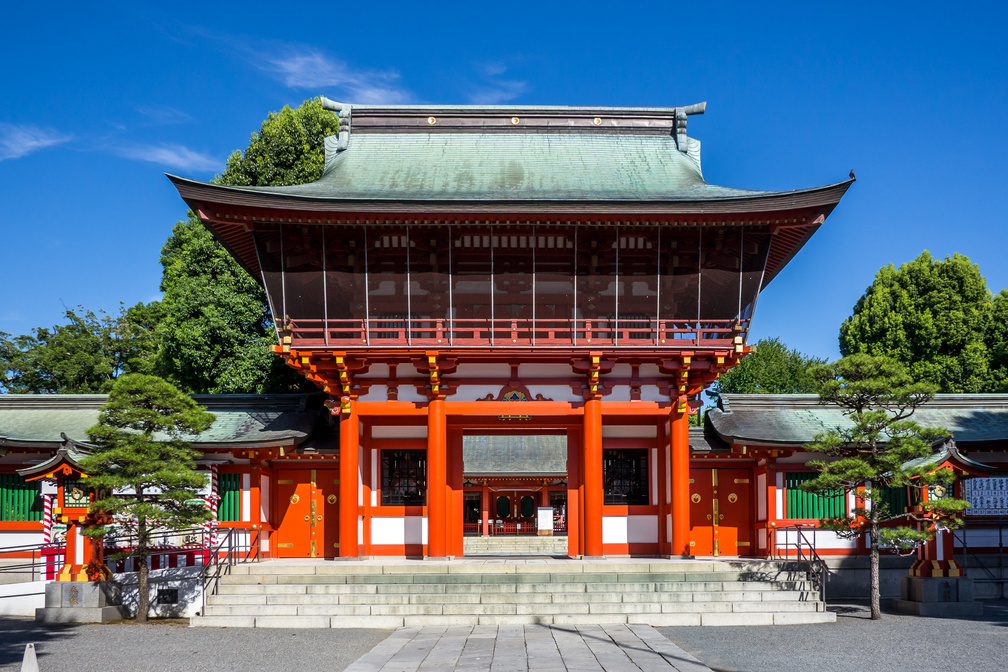 In 1924, these 7 camphor trees were collectively registered as Natural Monument. Camphor tree is Prefectural Tree of Kumamoto. It symbolizes Kumamoto and people have been familiar to it.


In 1960, Fujisakidai Stadium was built for the National Athletic Meet and it has been used for baseball games for both professionals and amateurs.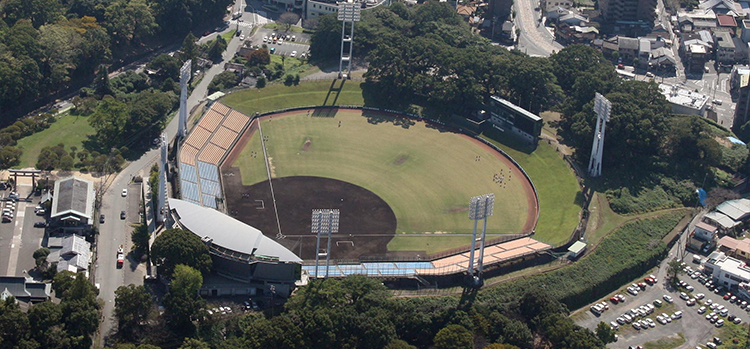 There are interesting and special rules when you play baseball at Fujisakidai Stadium. Some parts of the camphor tree stick out of the stadium but because the trees are registered as Natural Monument, they must not be cut without permission. So, you hit a ball and if it hits against one of the branches, it will be a ball in play. And if a ball is caught in between branches, then it will be a home run!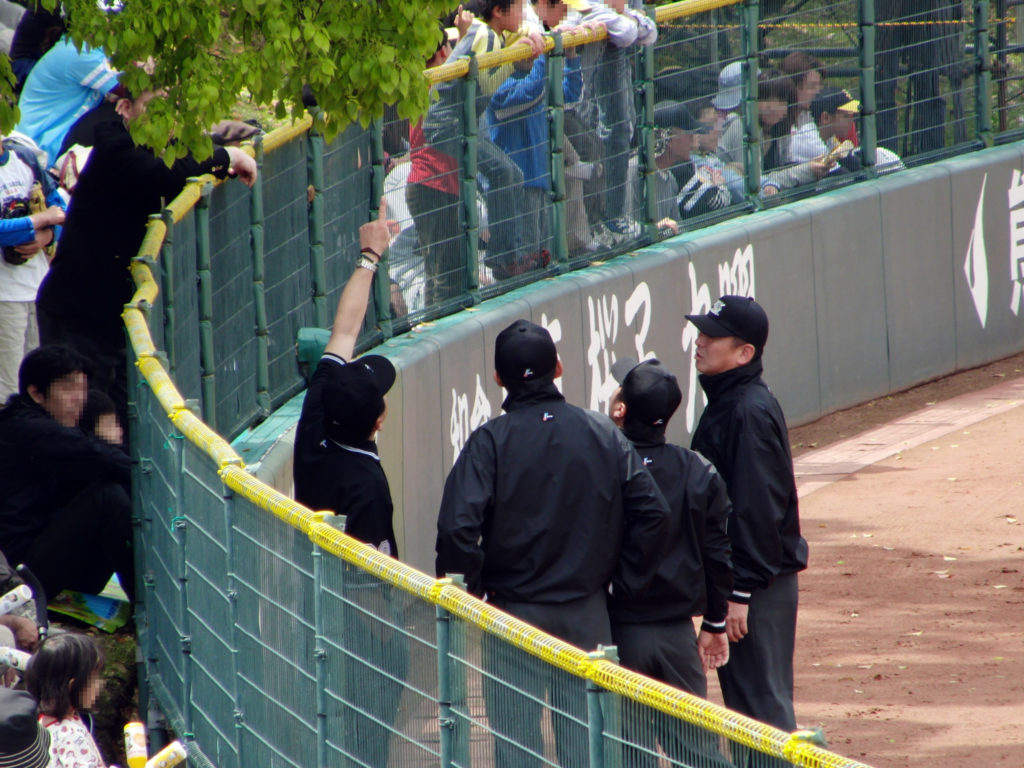 The area around Kumamoto Castle has a long history and full of vicissitude but these seven camphor trees have always been there and observed the changes in Kumamoto City silently.


Morning walk around Fujisakidai Camphor Trees(藤崎台のクスノキ群)
I visited Fujisakidai Camphor trees in the early morning sometime in this March. It was such a beautiful morning and I enjoyed the morning walk. Enjoy the beautiful trees and the view from there.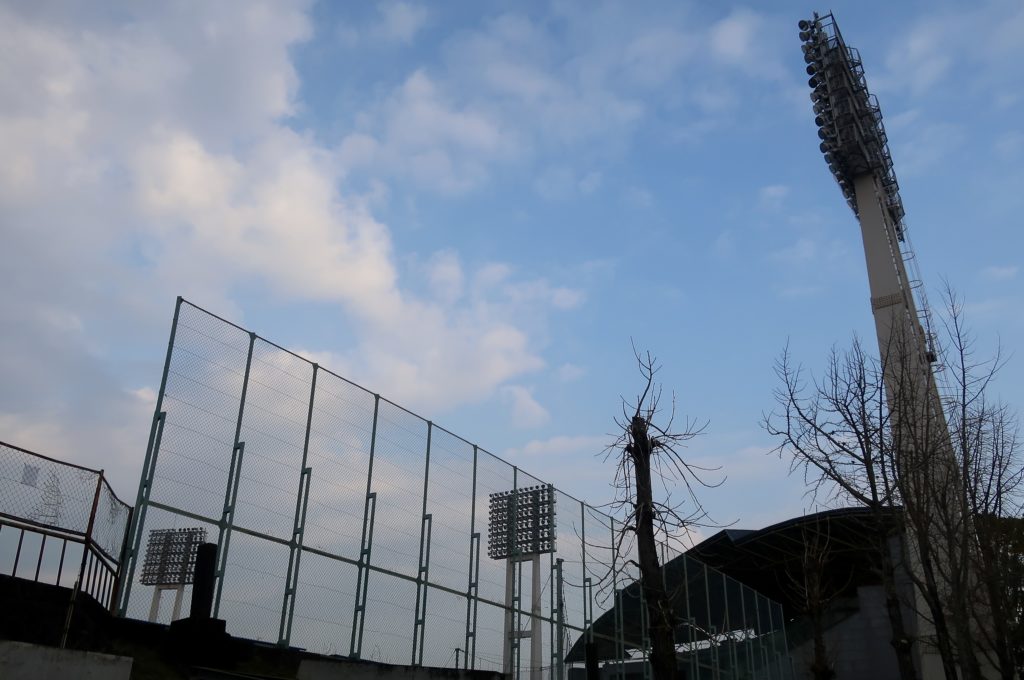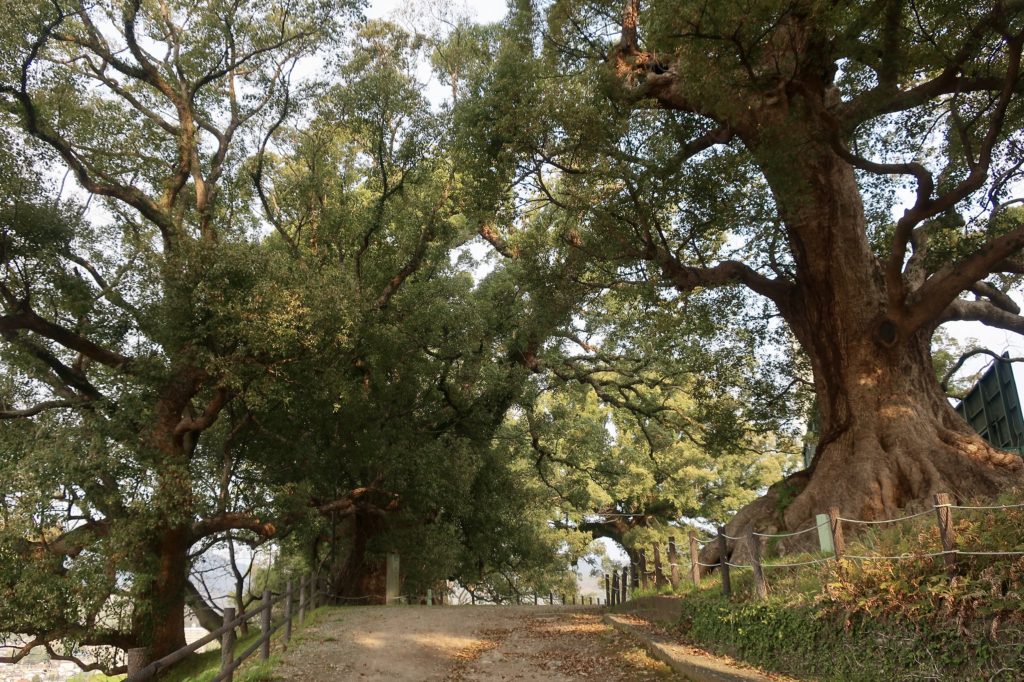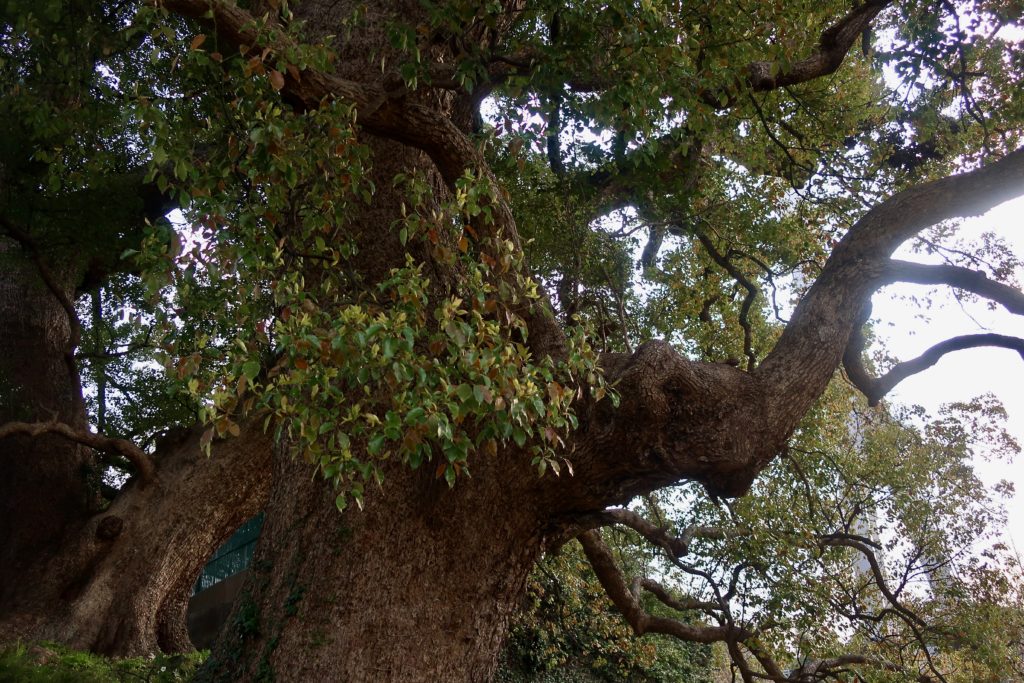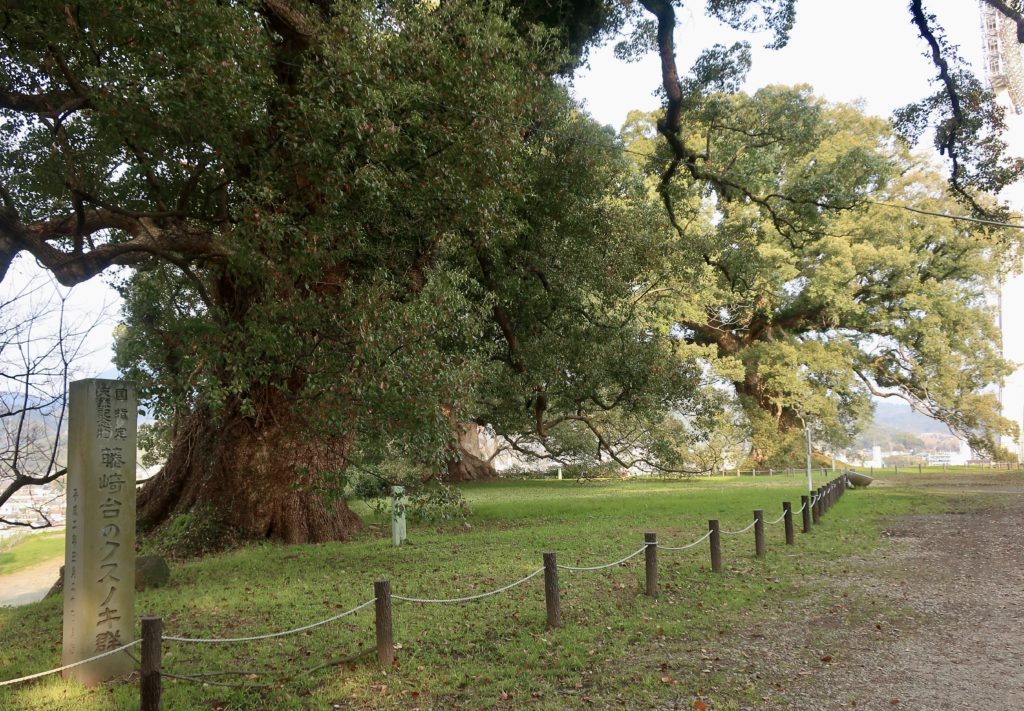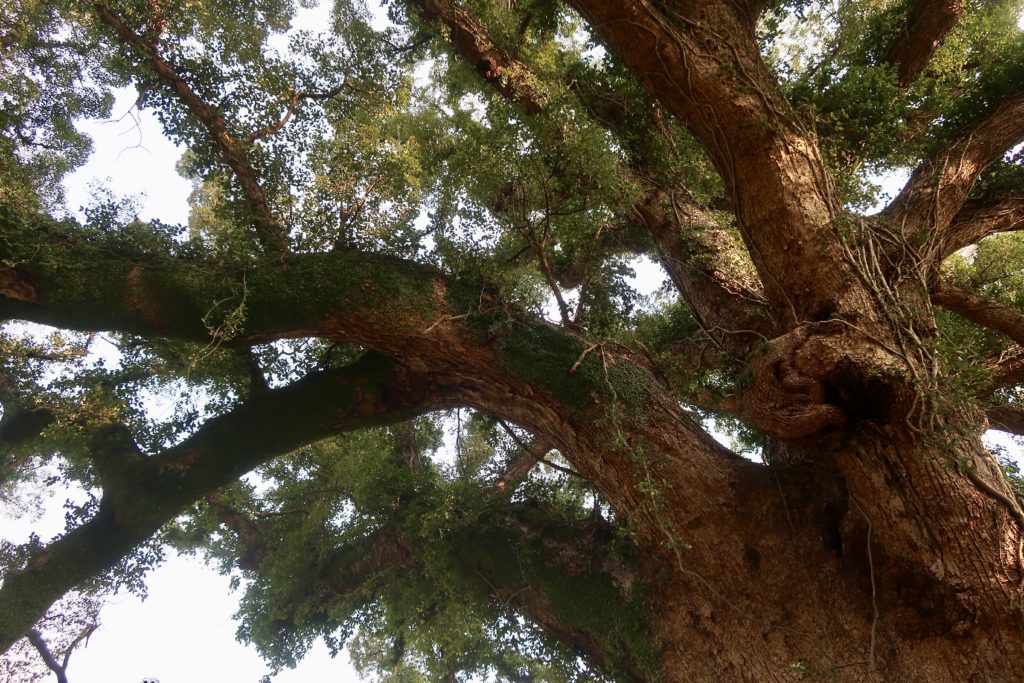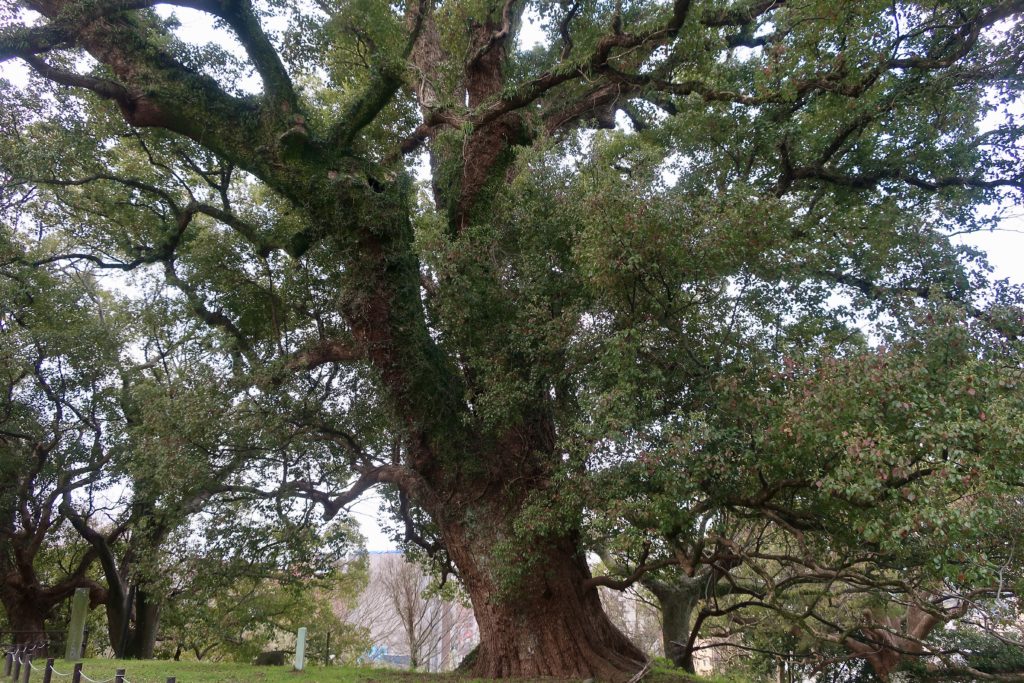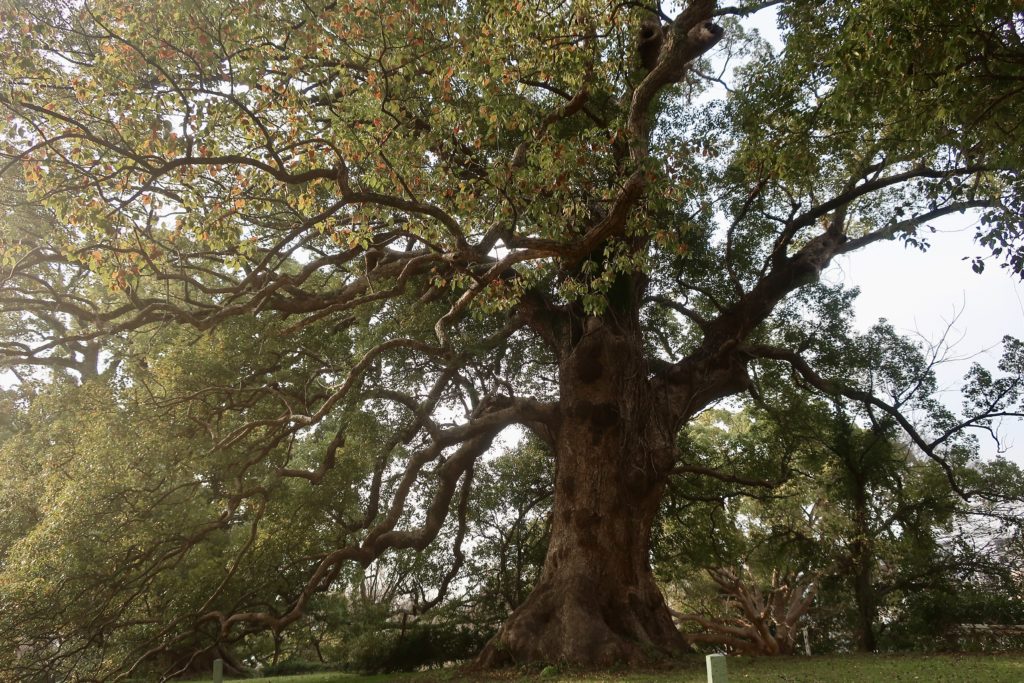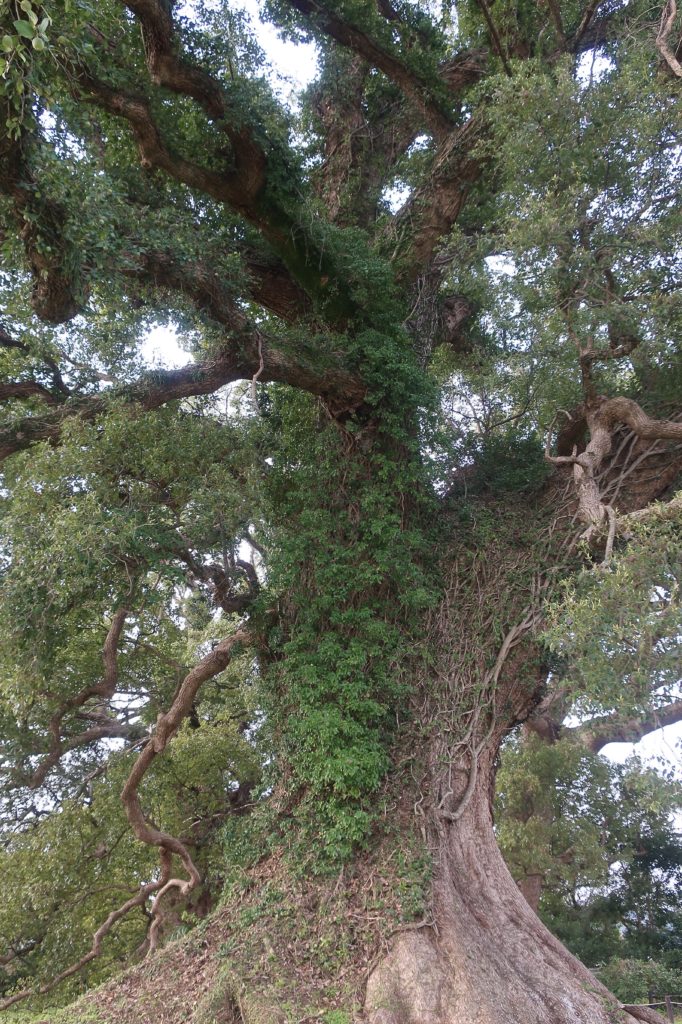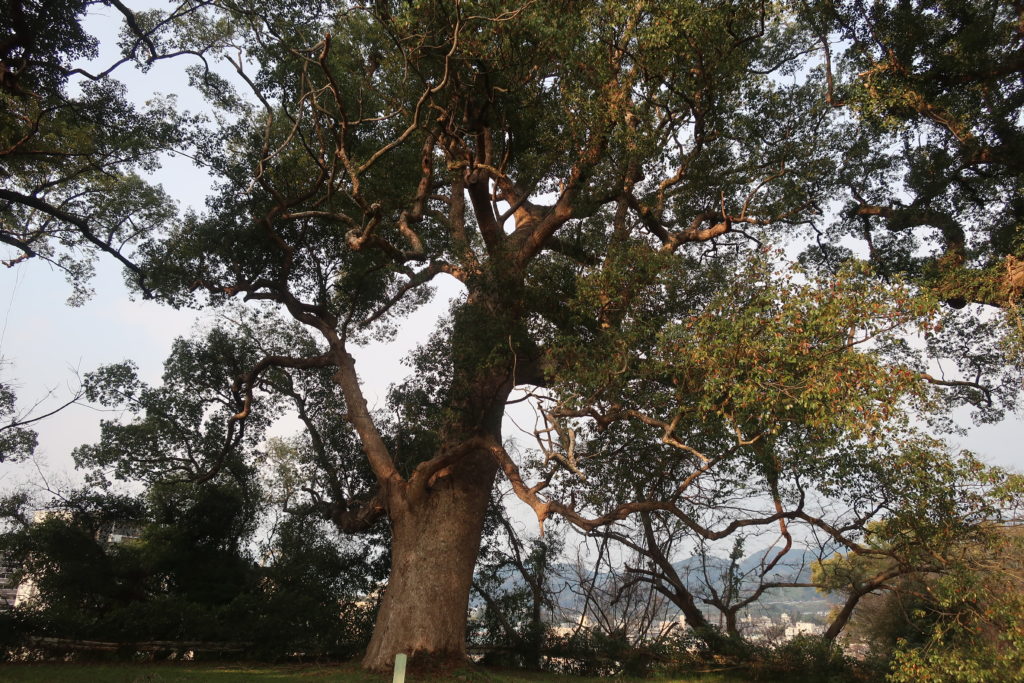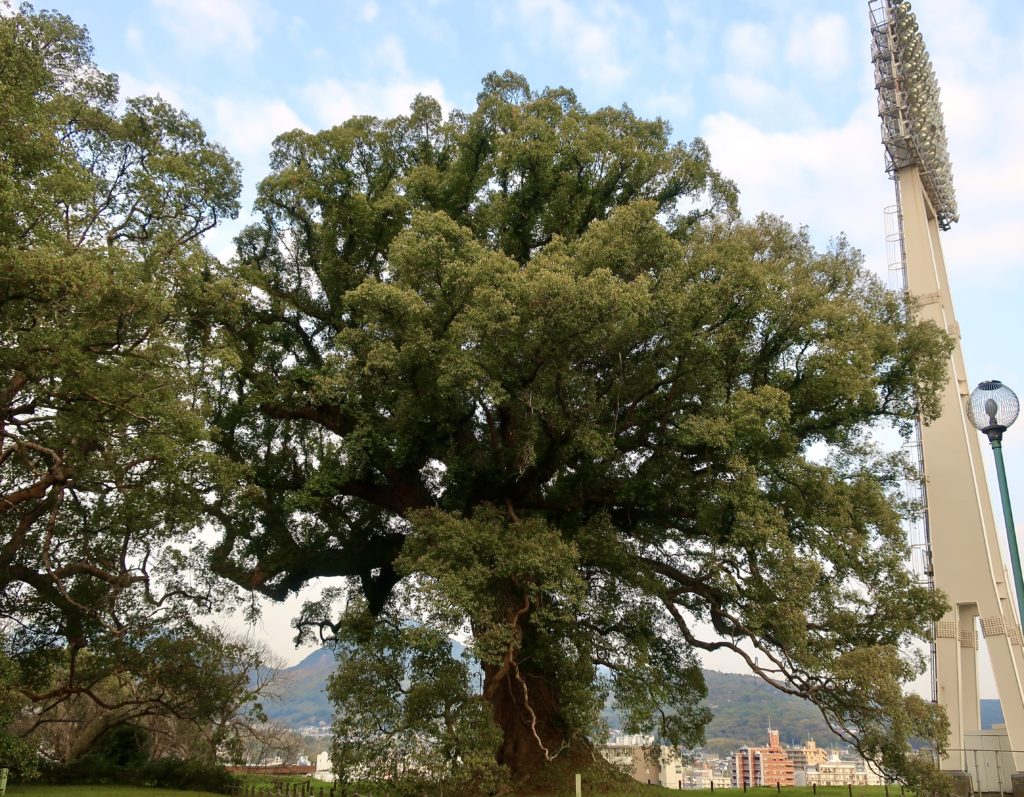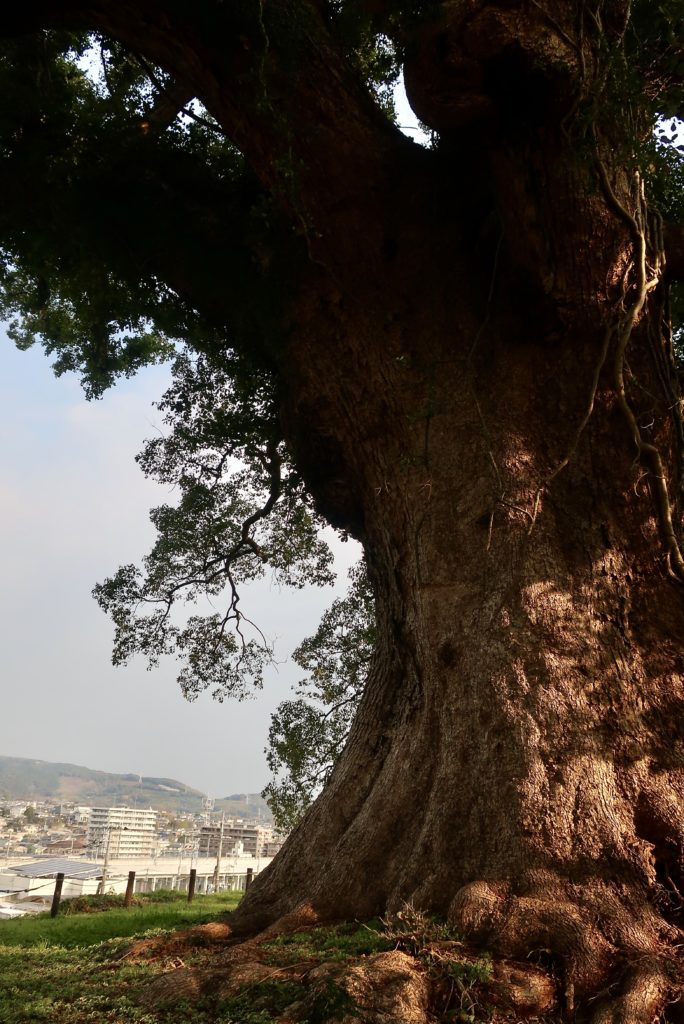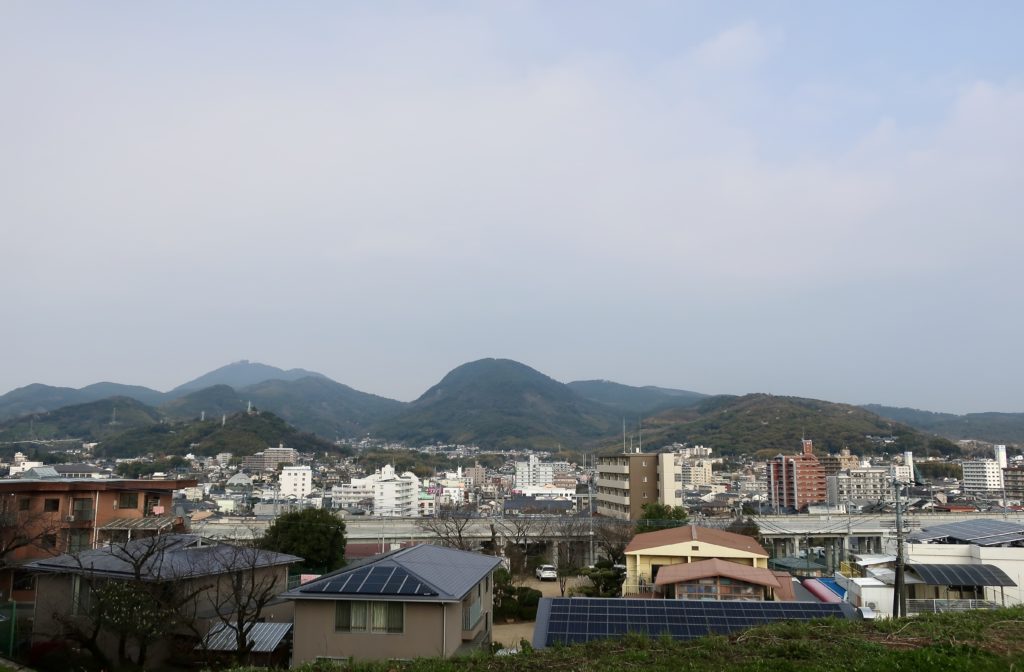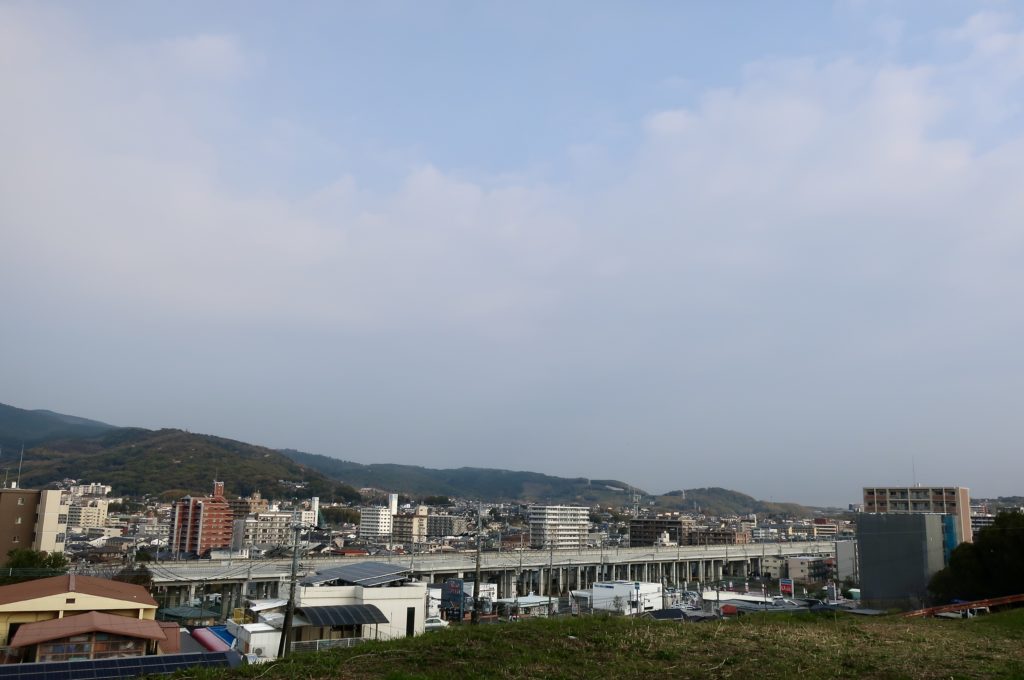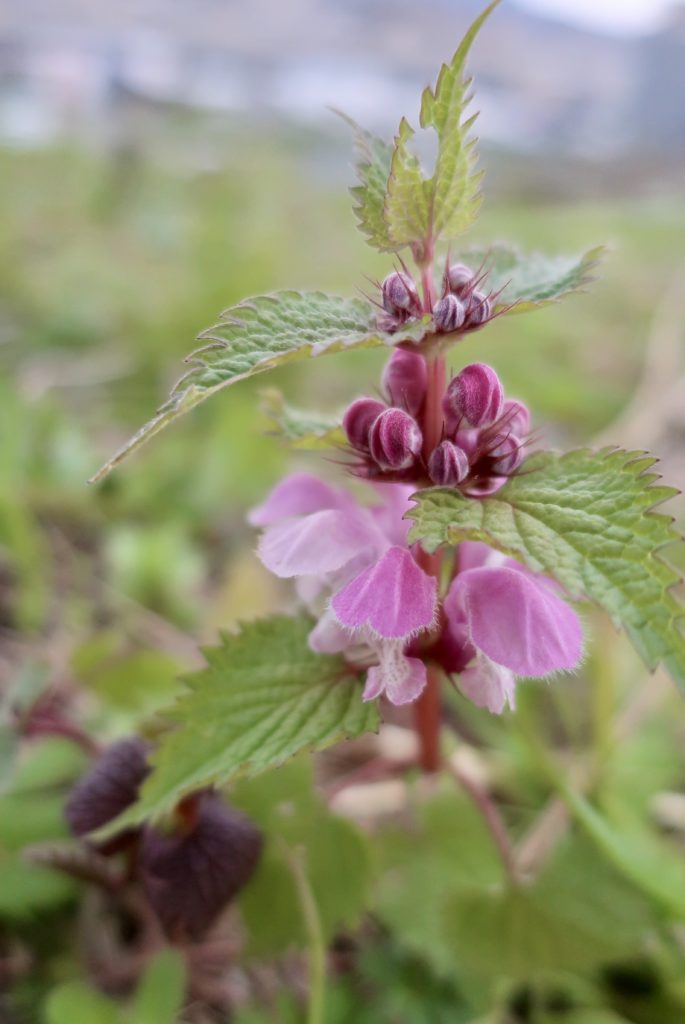 What else can we enjoy near Fujisakidai Camphor Trees(藤崎台のクスノキ群)?
Did you find your favorite tree? Here, I'd like to introduce some places near Fujisakidai Camphor Trees. The place where they locate is just behind Kumamoto Castle. It takes about 8 minutes to the castle on foot.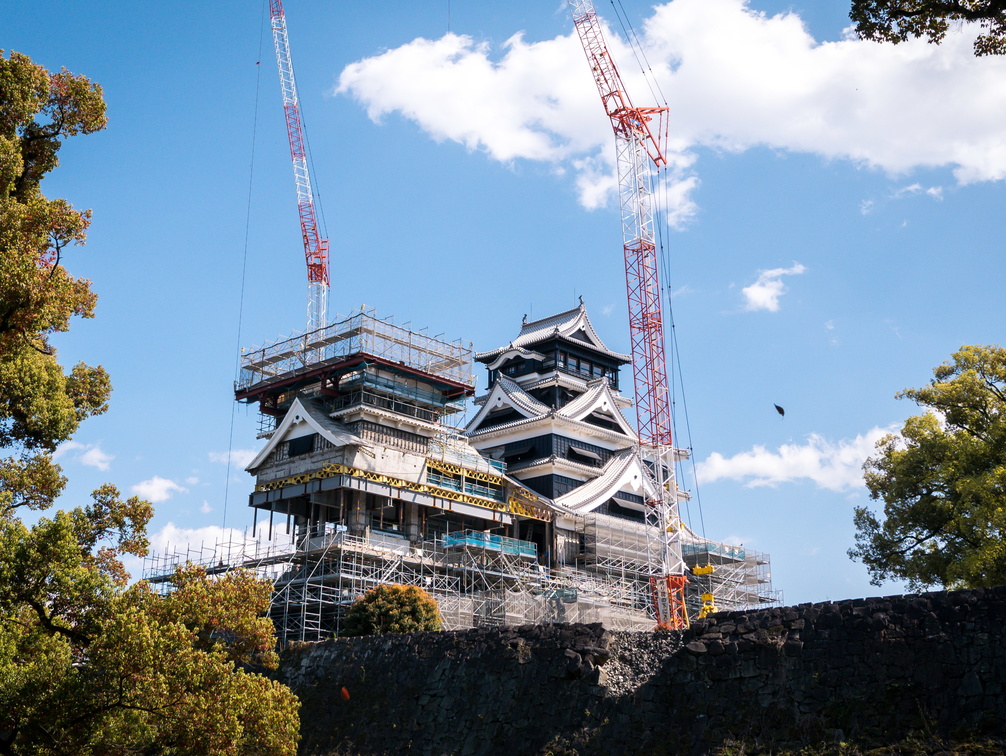 In the ground of Kumamoto Castle, there are Kumamoto Prefectural Museum of Art and Kumamoto City Museum. It's not in the ground of the castle but you can also visit Kumamoto Prefectural Traditional Crafts Centre. If you come to Kumamoto, don't miss them, too!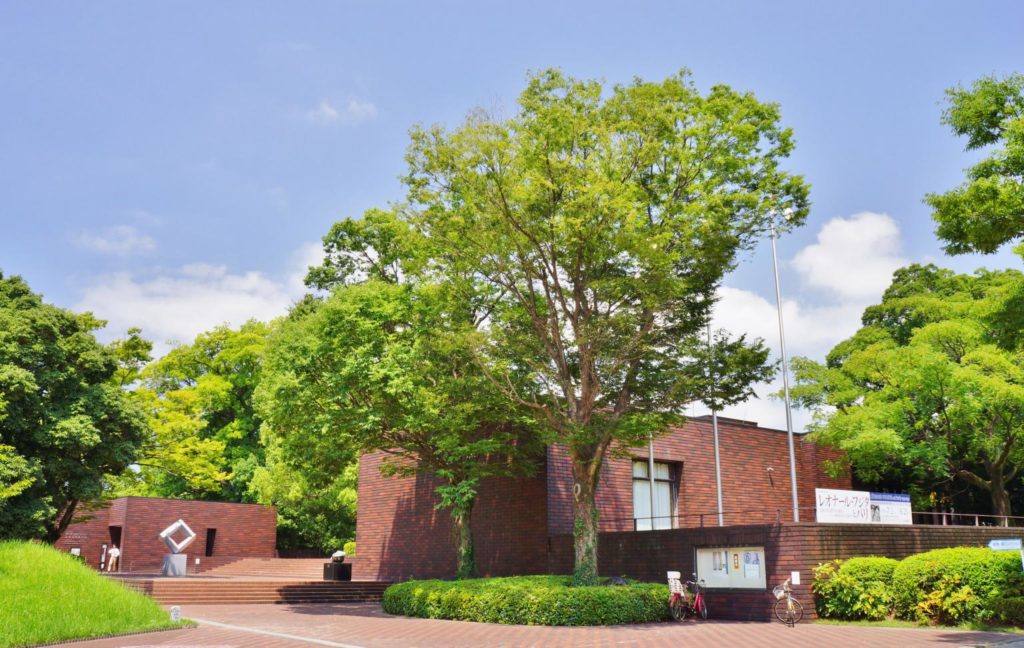 Visit Fujisakidai Camphor Trees and get vitality from them!
When I was walking around Fujisakidai Camphor Trees, I saw some local people also enjoying morning walk. I guess they get vitality from the camphor trees and it will be a great start of a day. Visit the Fujisakidai Camphor Trees and feel their vitality. They are always there for you.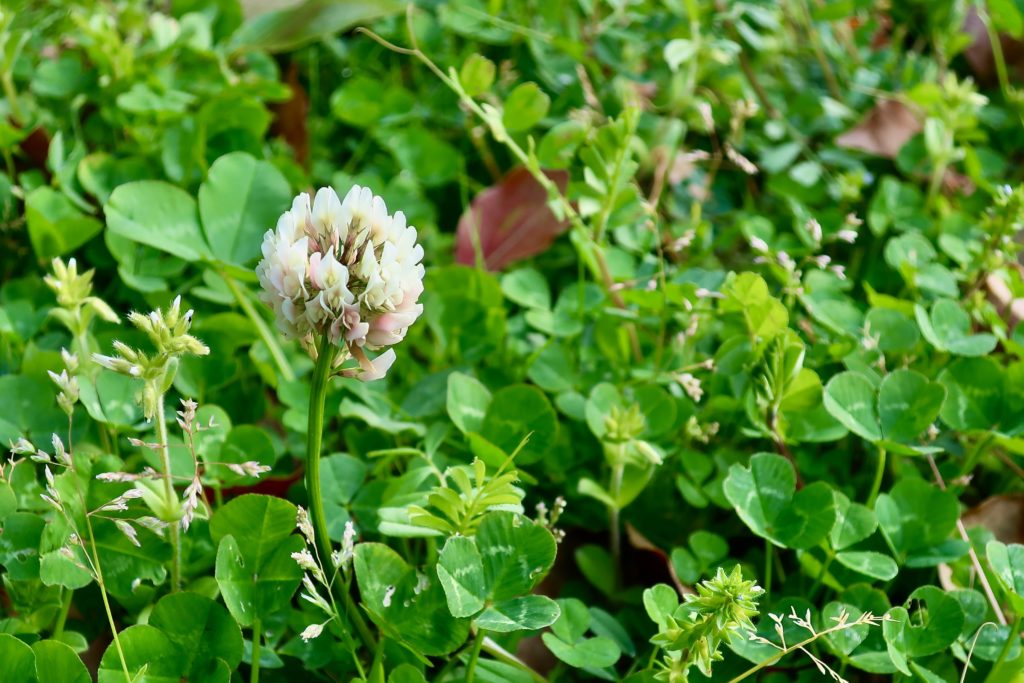 Map