Kanome waterfall in Hitoyoshi Kumamoto
Introduction of Hitoyoshi-city(人吉市)
From this time, I'm going to introduce 人吉市(Hitoyoshi-city) which is located in the southern part of Kumamoto-prefecture.
In Hitoyoshi, there is a large river, named 球磨川(Kuma-gawa, means Kuma river).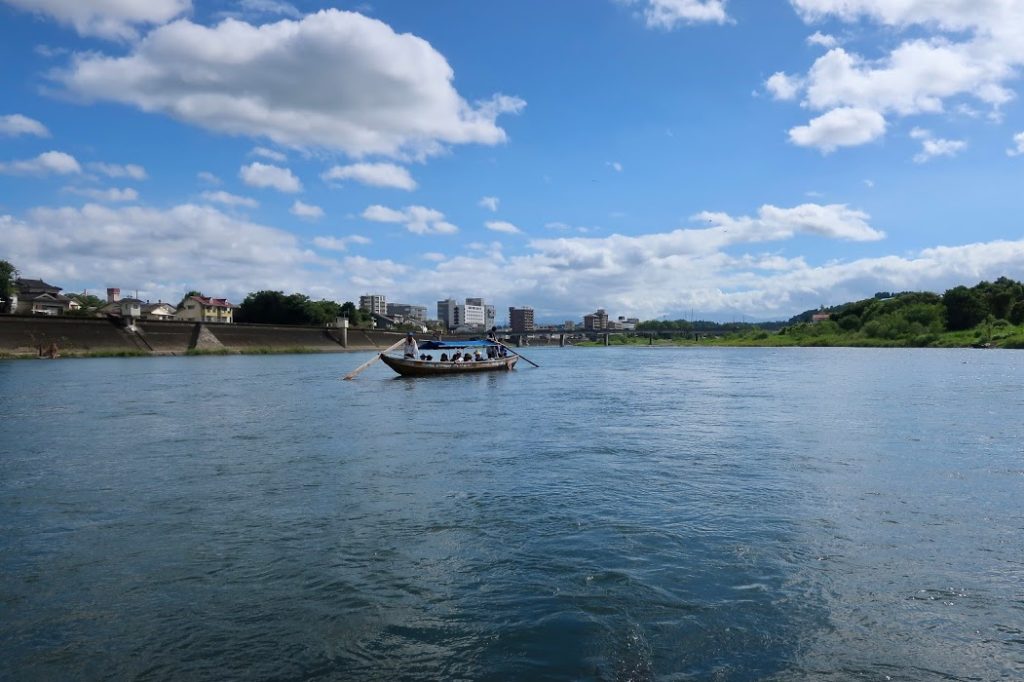 Kuma river is classified as a class A river in Japan and the largest in Kumamoto. Also it's one of the fastest-flowing river in Japan as well as 最上川(Mogami river) and 富士川(Fuji river) . It is famous for rafting.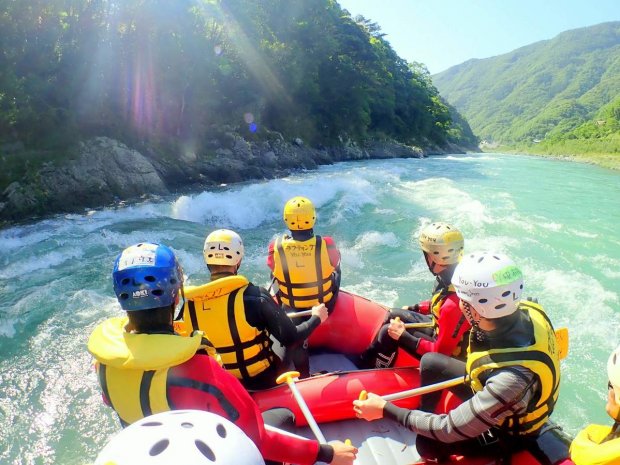 Food culture in Hitoyoshi has strong connection with the clean water from Kuma river, such as wild 鮎(ayu, means sweet fish which can only live in clean water), うなぎ(unagi, means grilled eel with sauce), 球磨焼酎(Kuma shochu: Japanese traditional distilled sprit) .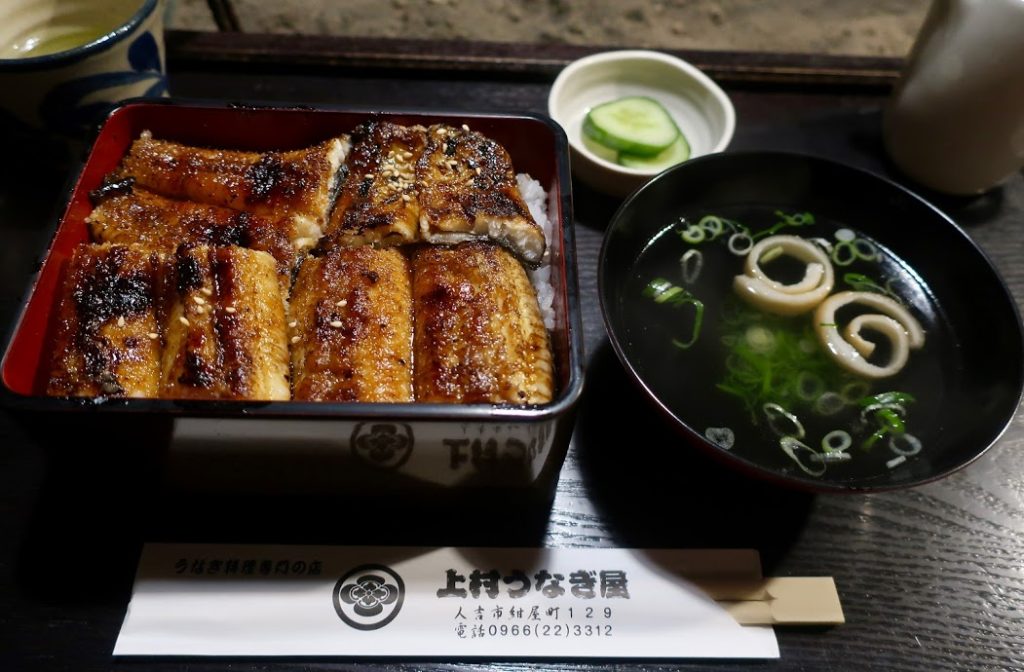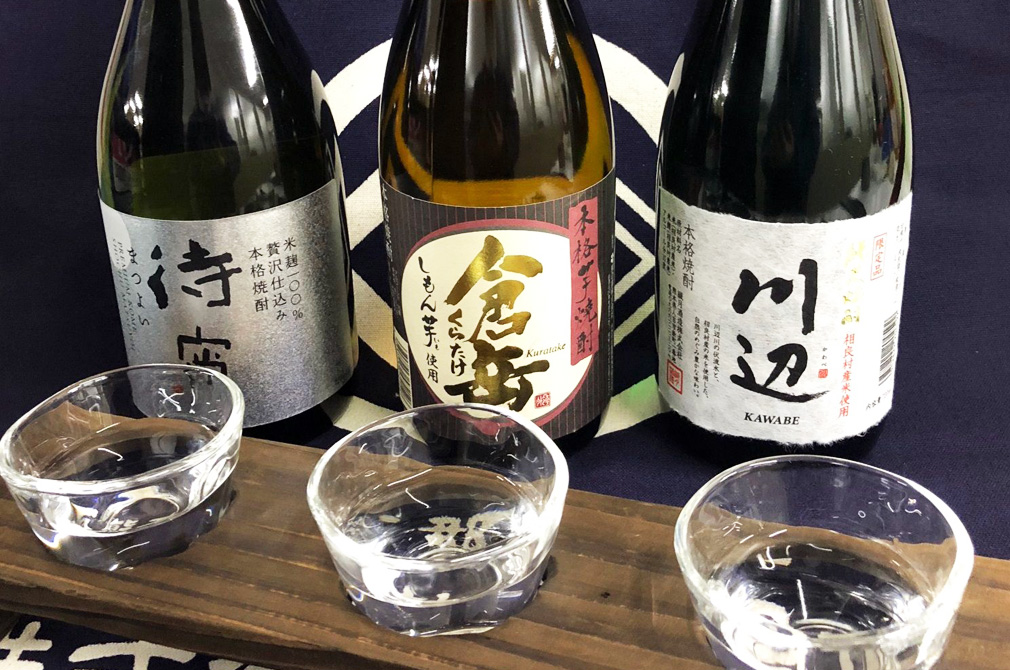 My friends and I visited Hitoyoshi in August 2018. We visited so many places in 2 days so I pick some and introduce to you.

I hope it'll be helpful for you to arrange a trip to Hitoyoshi area.


Kanome waterfall(鹿の目の滝) which consists of 3 waterfalls, Hitoyoshi Kumamoto.
As a first article, I'm going to start with 鹿の目の滝(Kanome-no-taki, means Kanome waterfall).
Kanome waterfall is located on the outskirts of Hitoyoshi city, which is about an hour from the centre of it.
Kanome waterfall consists of three waterfalls, which are 雄滝(Osu-daki, means male waterfall), 雌滝(Mesu-daki, means female waterfall) and 平滝(Hira-daki, means flat waterfall).
Kanome waterfall has been chosen as one of the best 100 waterfalls in Japan.

As usual, we left Kumamoto city early. We left at 6 am and we arrived at Kanome waterfall at about 7:30! As the saying "the early bird catches the worm" expresses, we always have advantages which is that we can monopolize the place.
We parked the car and headed to the waterfall.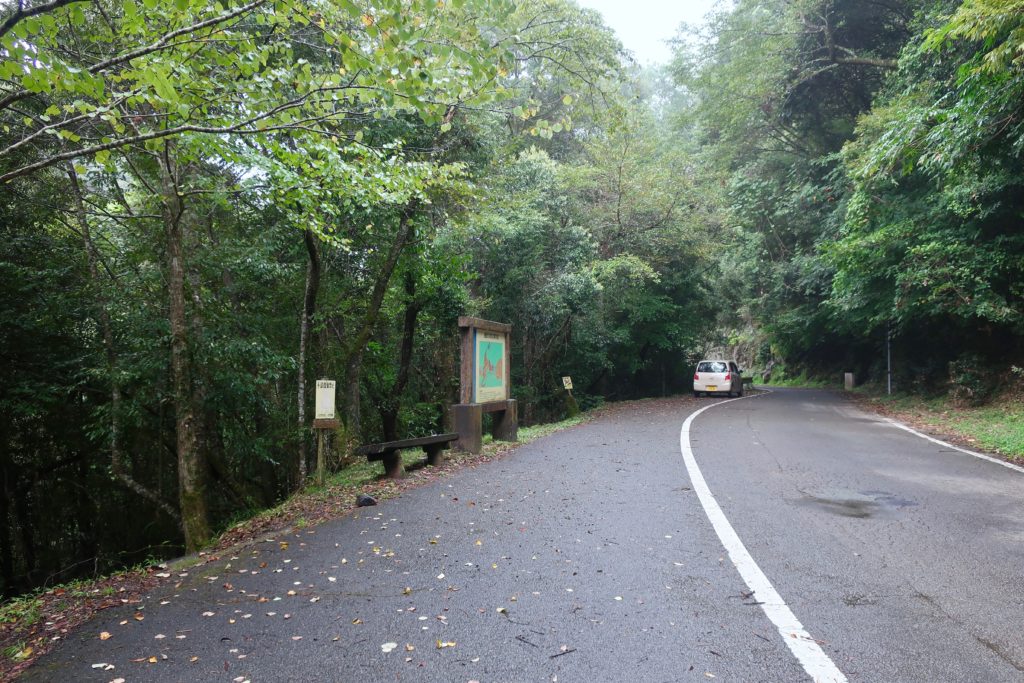 It was at the end of August so usually even in the morning, it was hot and humid but it was much comfortable there.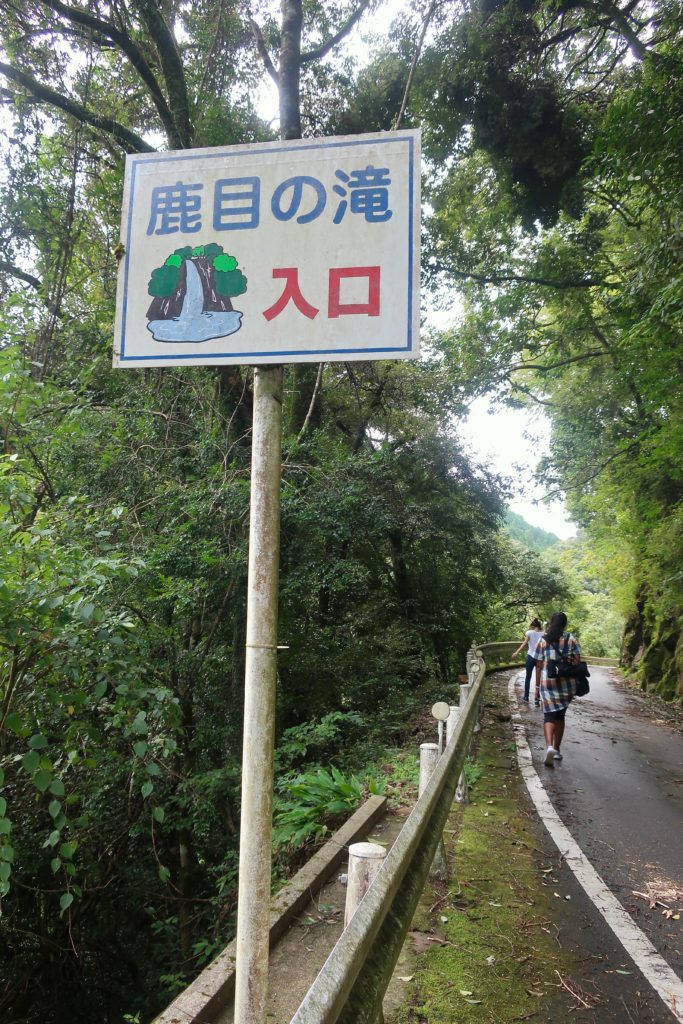 Male waterfall(雄滝) of Kanome waterfall ~Dynamic waterfall~

As we walked down the stairs, we heard the sound of water falling.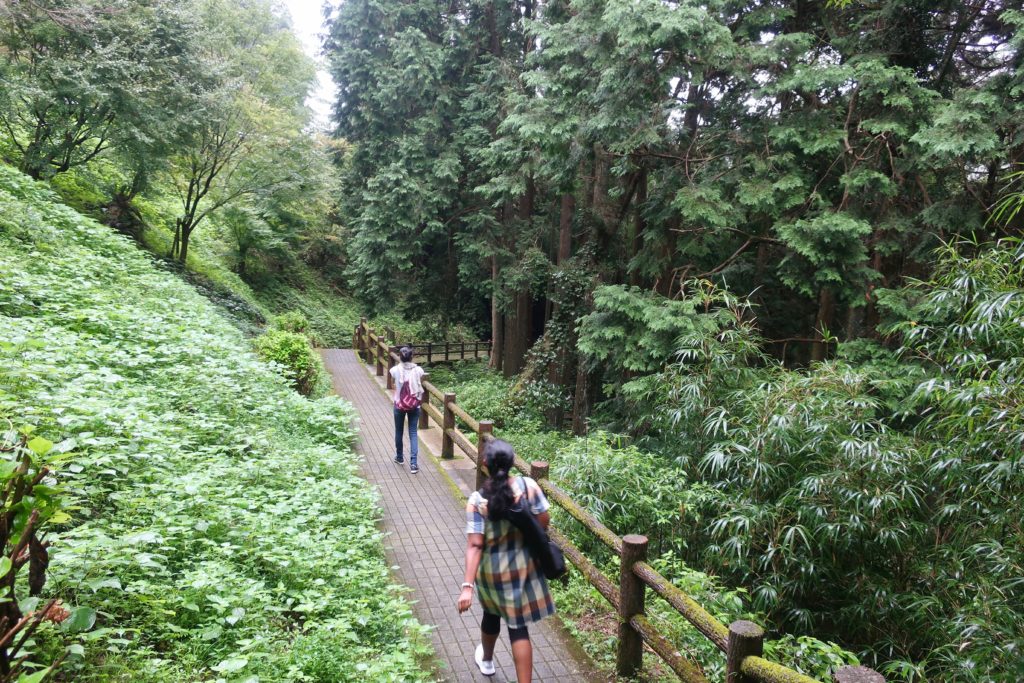 As we closed to the male waterfall, the sound of water became louder and we felt much cooler.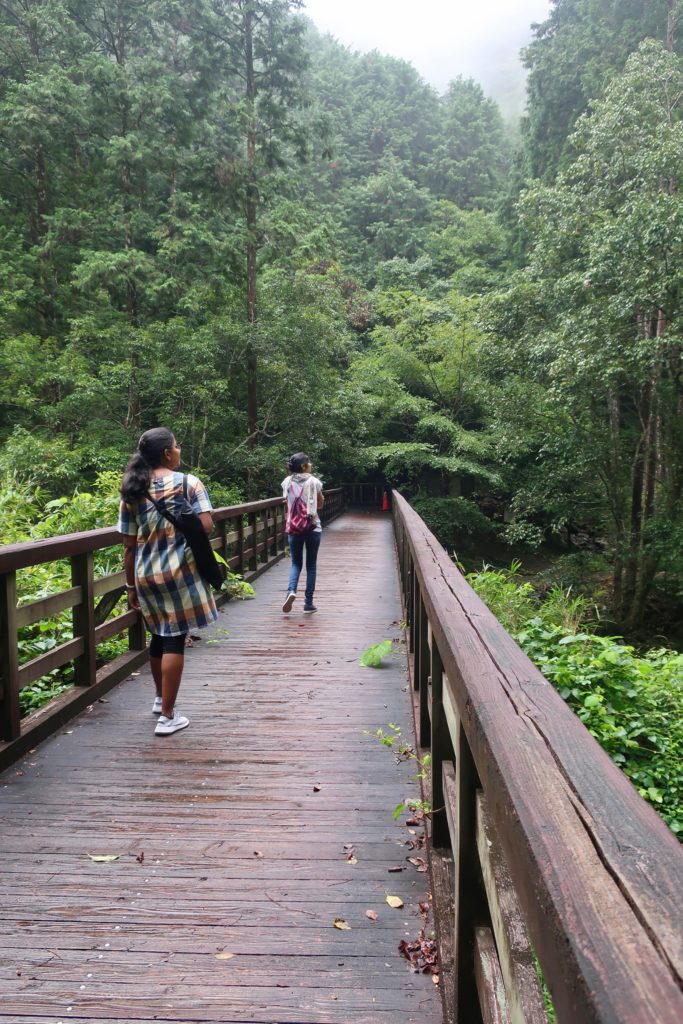 From the bridge, we could see the first waterfall, '雄滝(Osu-daki, means male waterfall)', which is 36m high.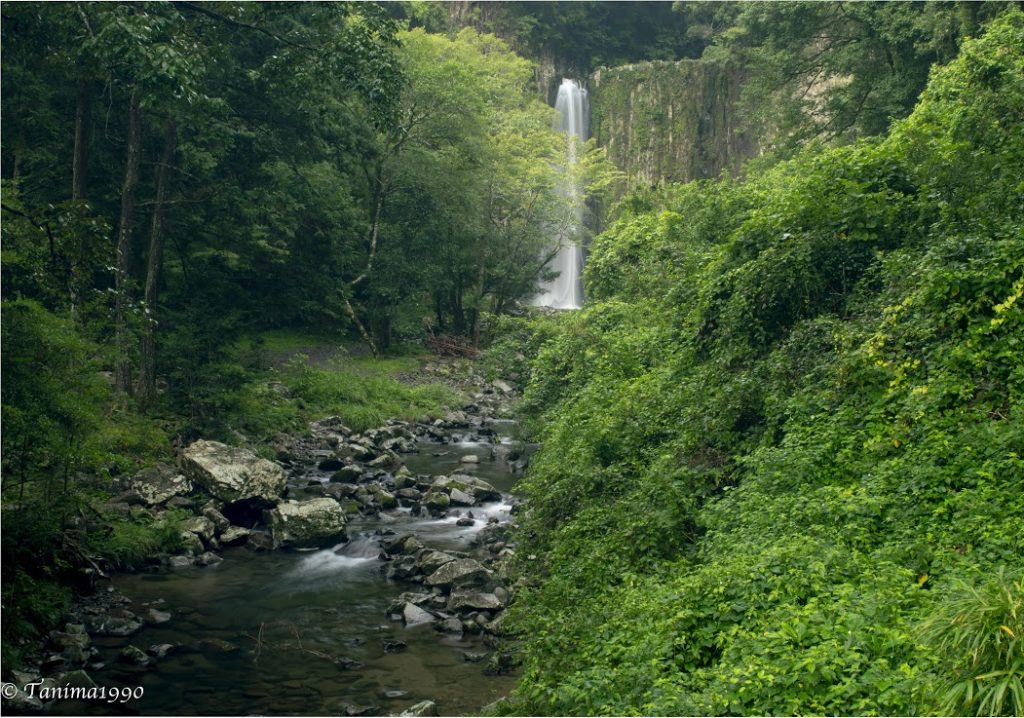 There is the stream and we walked along it and finally reached to the male waterfall.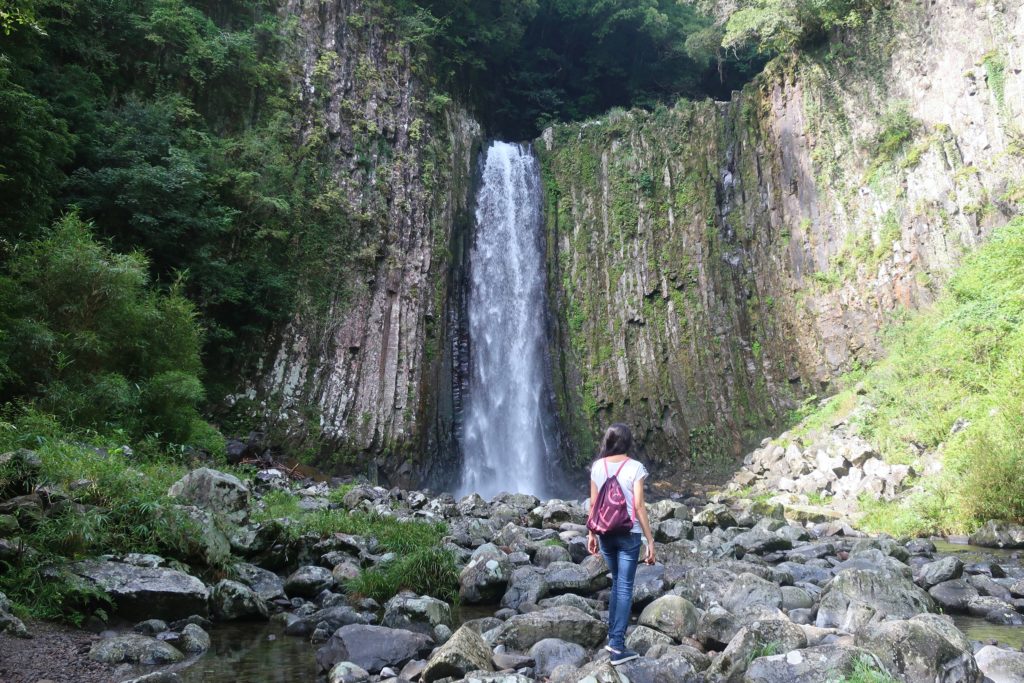 It is grand and dynamic!


You can see the big basin at the bottom of the waterfall.


female waterfall (雌滝) of Kanome waterfall ~elegant and strong waterfall~

After spending some time at male waterfall, we were wondering where is 雌滝(Mesu-daki, means female waterfall) .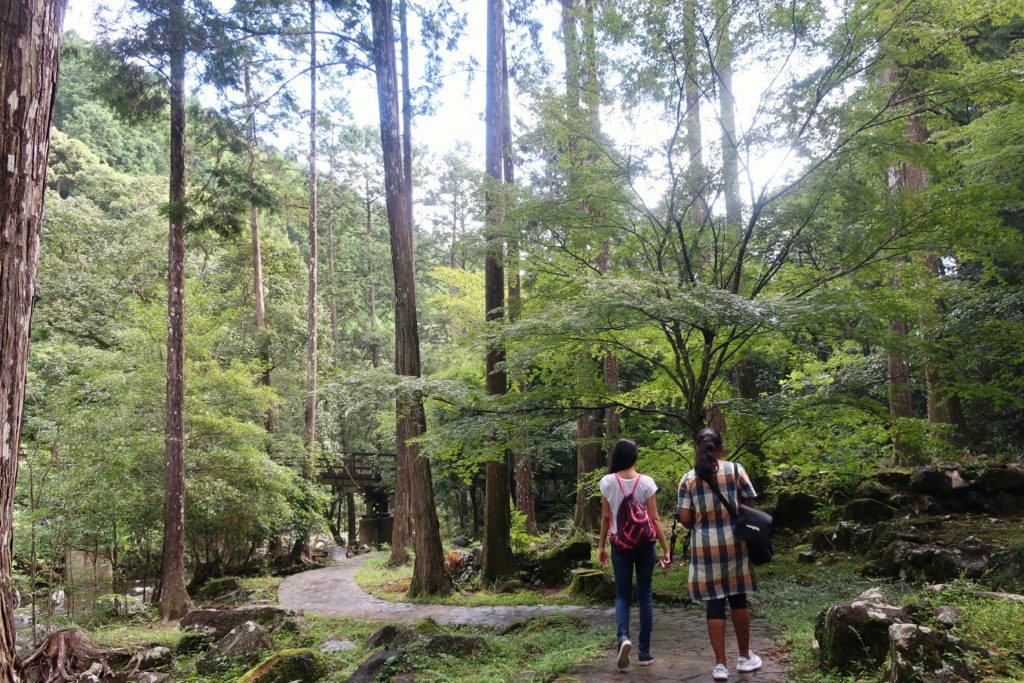 There should be somewhere near but we couldn't find it at all. We almost gave up and started to move to the next place.

Then, I noticed this sign which shows the direction to the female waterfall(The Chinese character "女(onna)" is same as "雌(mesu)" which means female. And "男(otoko)" is same as "雄(osu)" which stands for male.).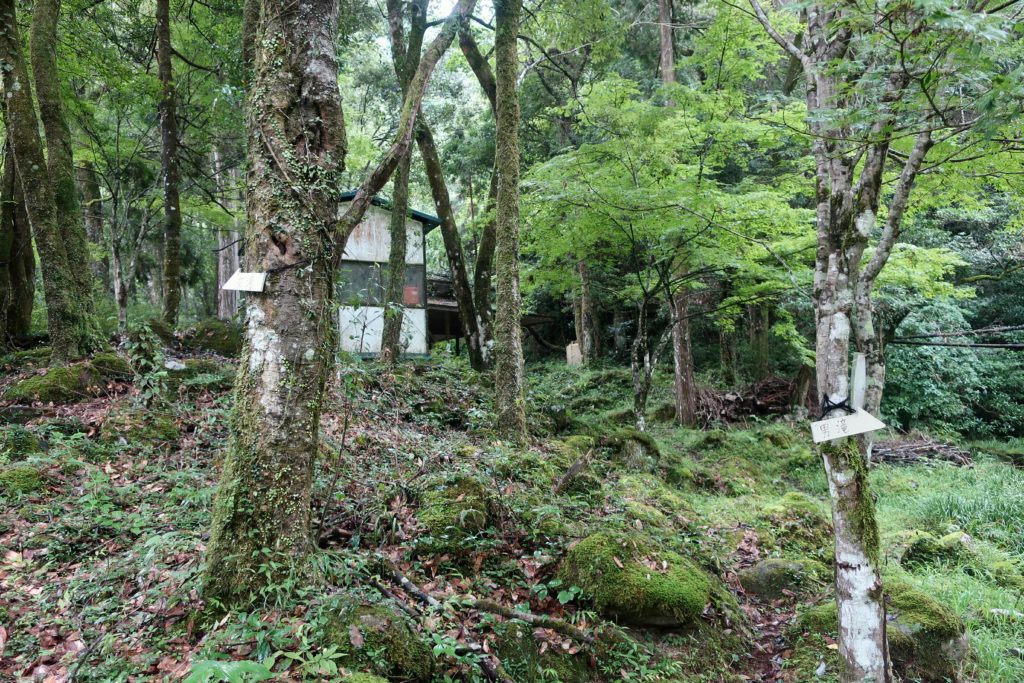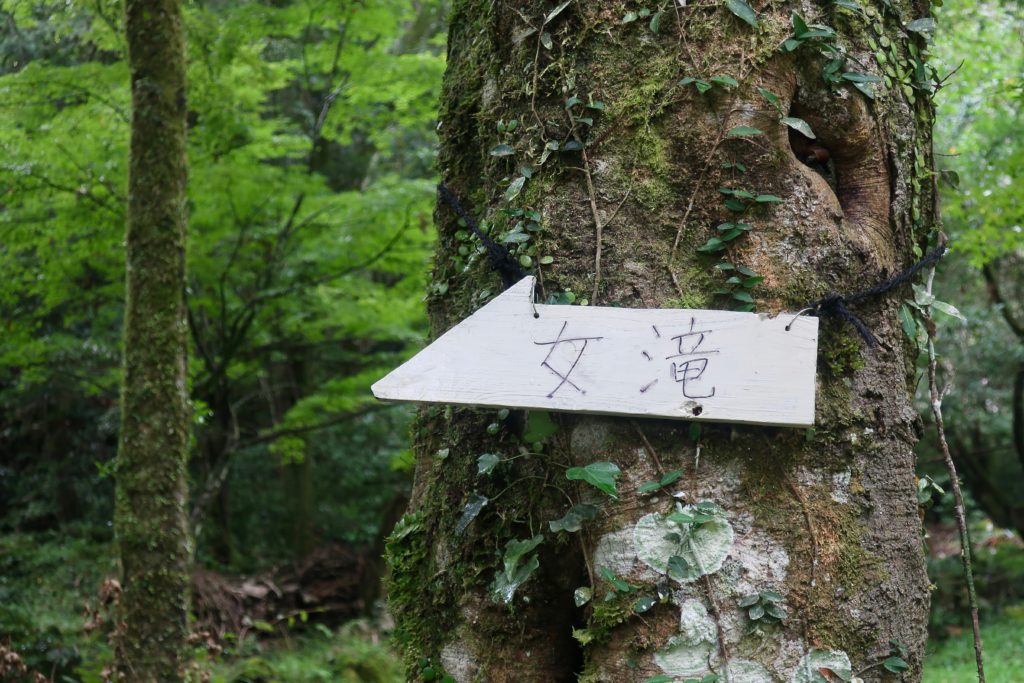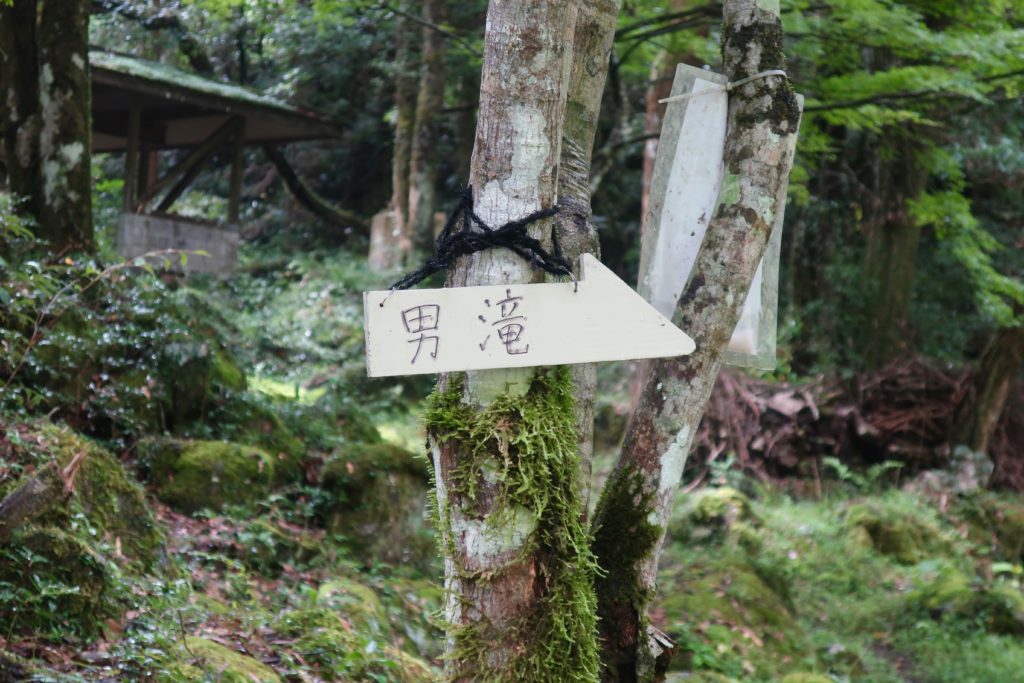 We got excited and kept moving following to the direction.

Gradually, we started to wonder if it was the right direction because there was no path anymore and what we could see was just wild nature and lots of rocks.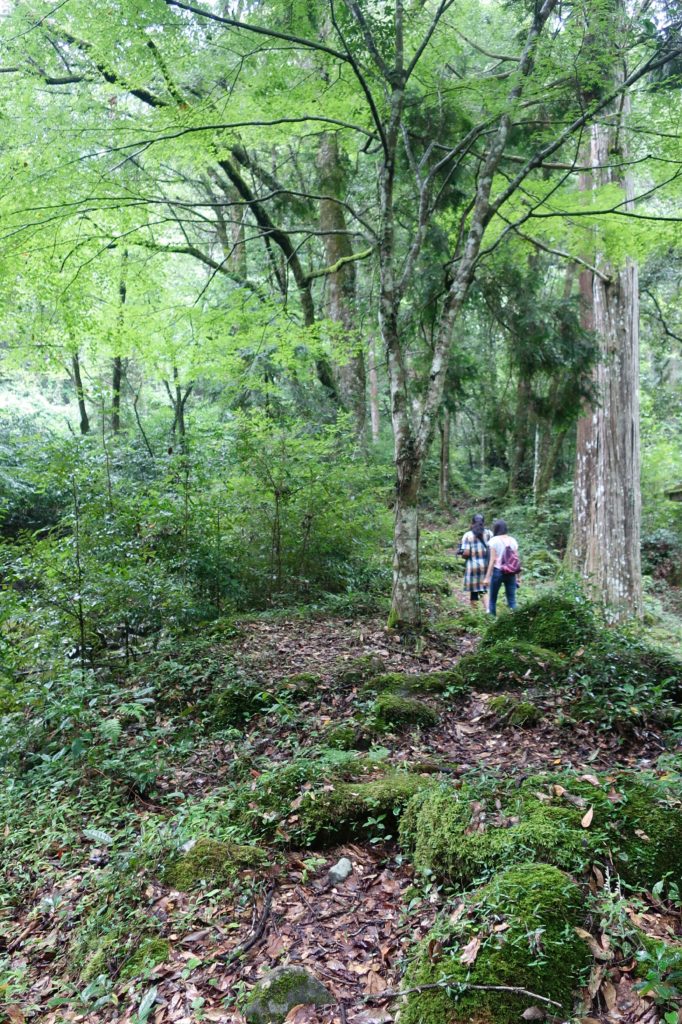 But still we could hear the water falling sound somewhere forward.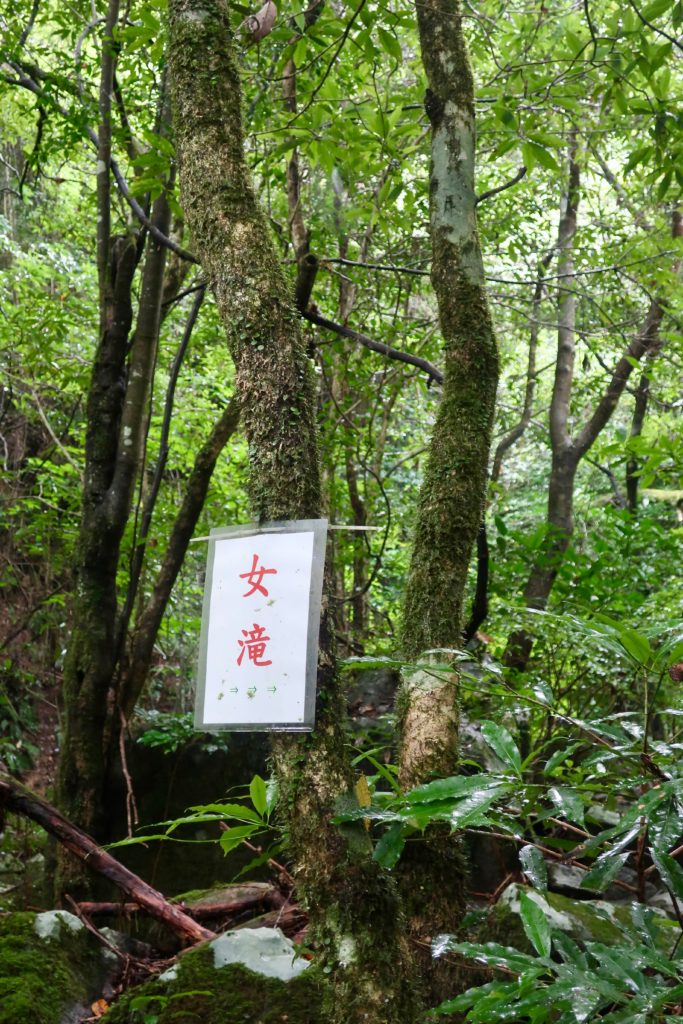 Again, we found this sign so decided to keep going.


When I saw this roots, it reminded me of 'Aragog' which is the huge spider in Harry Potter.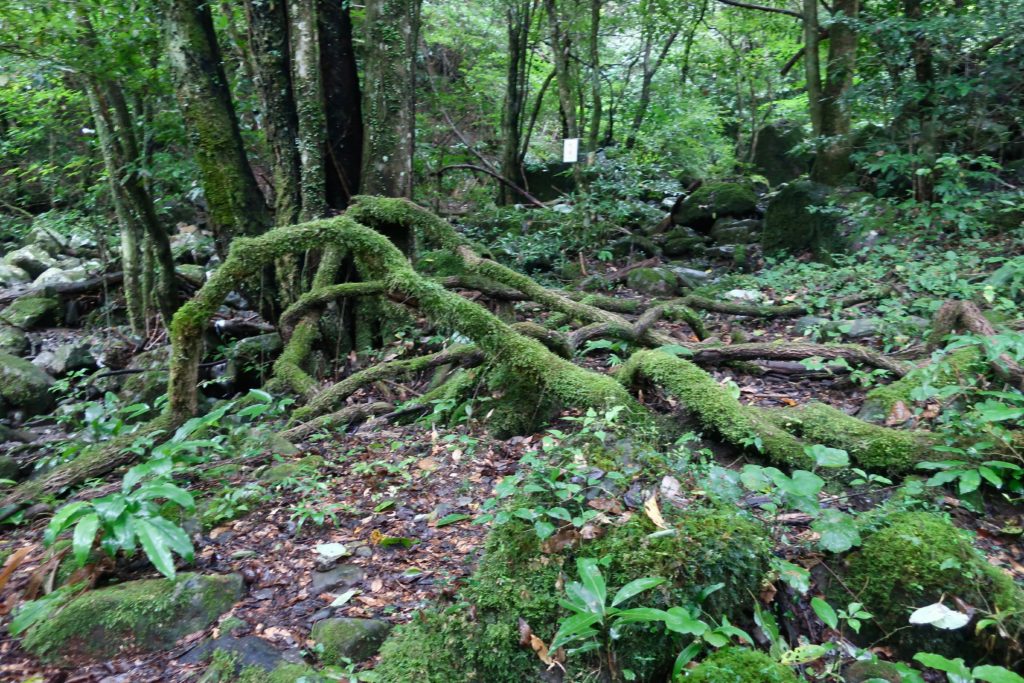 The more we headed, the more rocks we found and that almost made us give up. But since we had a feeling that we were almost there, we kept going.

It was getting steeper and just like a rock climbing. We grasped the rocks and watched carefully where we should place our foot.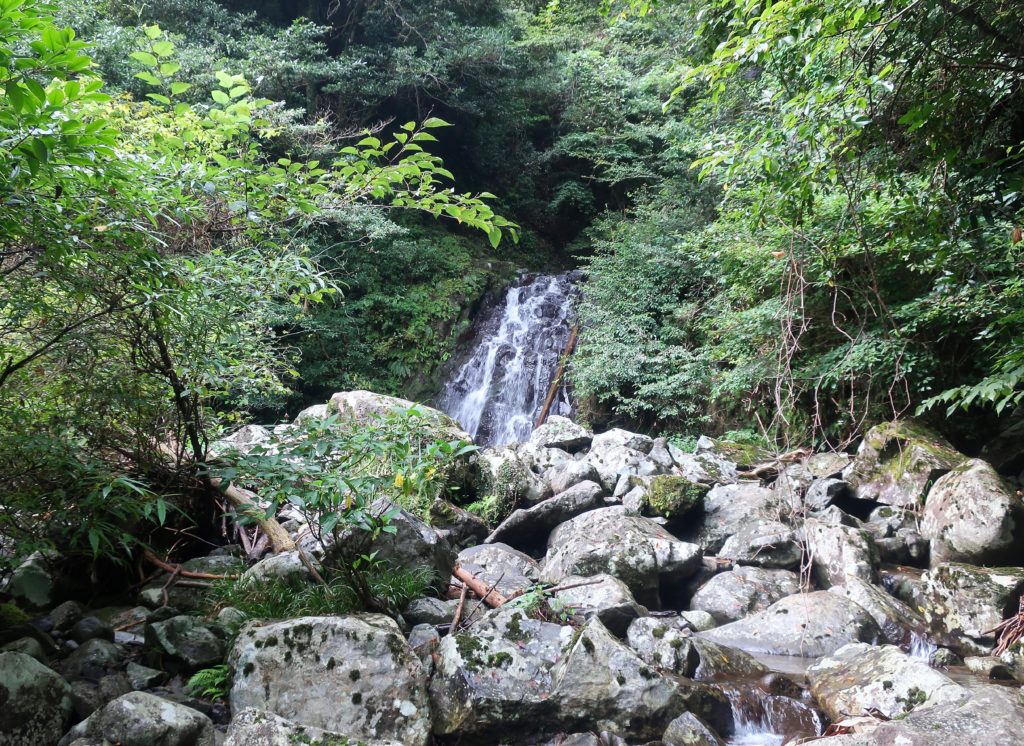 Gradually, the sound became louder and finally I could get the glimpse of female waterfall!


We were just astonished by it.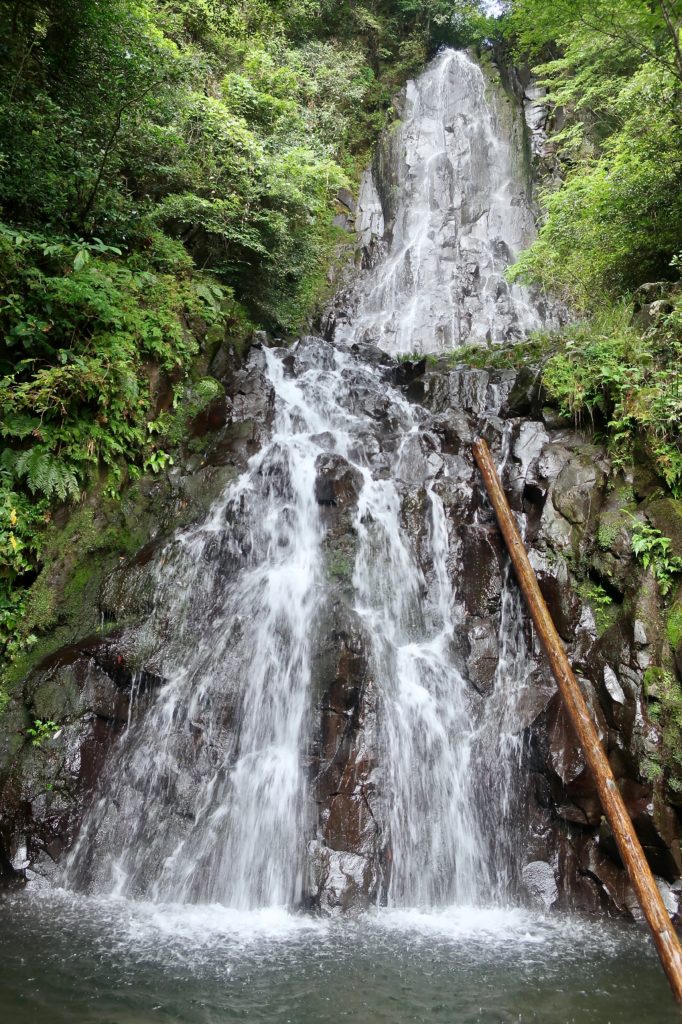 Female waterfall consists of two parts. The upper side is elegant since water is slowly flowing down. At the down part, water was striking strongly. It's about 30m from the top to the bottom.


We were talking that female waterfall expresses itself well since it shows women's tenderness and strength and maybe also complexity…

We stayed there just watching water falling and sometimes talking about how much effort we had to reach there.



Flat waterfall(平滝) of Kanome waterfall ~gentle stream waterfall~

After admiring female waterfall, I was urged to see the last one 平滝(Hira-daki, means Flat waterfall) .

Flat waterfall is near the parking lot.

We were walking to the parking lot and found the path to the flat waterfall.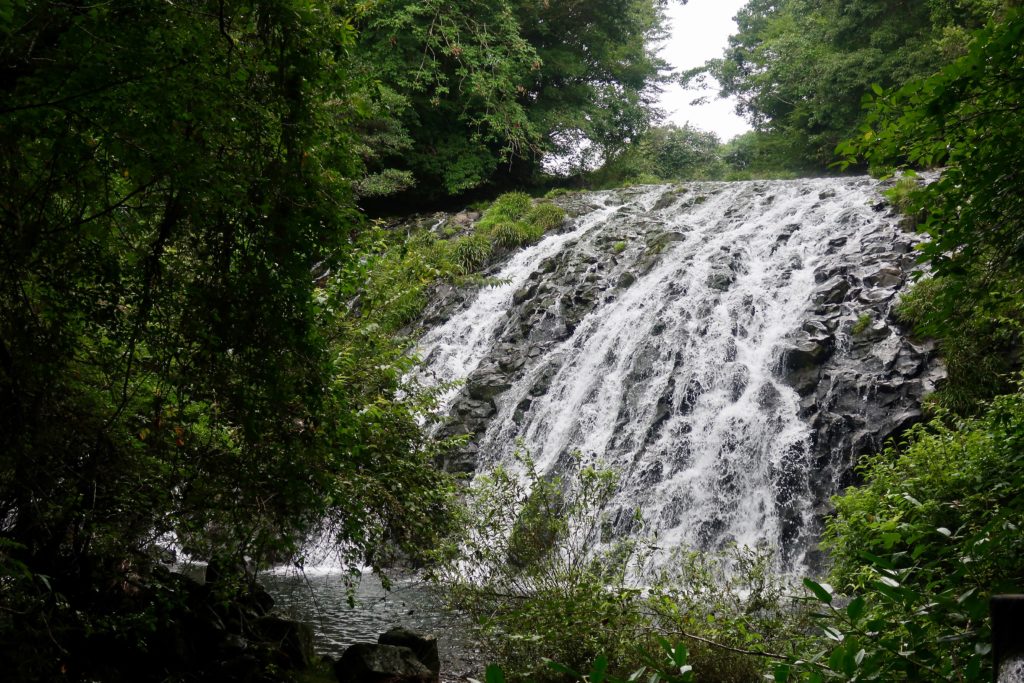 Actually, Flat waterfall is located at the upper side of male waterfall.


It's made of layers of thin stones and because of the gentle slope, water stream on the surface beautifully.

The hight is 10m.


Visit Kanome waterfall, one of the best 100 waterfalls in Japan!

We were very satisfied with the beautiful 3 waterfalls. If you're a big fan of waterfall, don't miss Kanome waterfall. You'll encounter the spectacular view of it.

Visit Kanome waterfall and be sure to bring nice shoes!!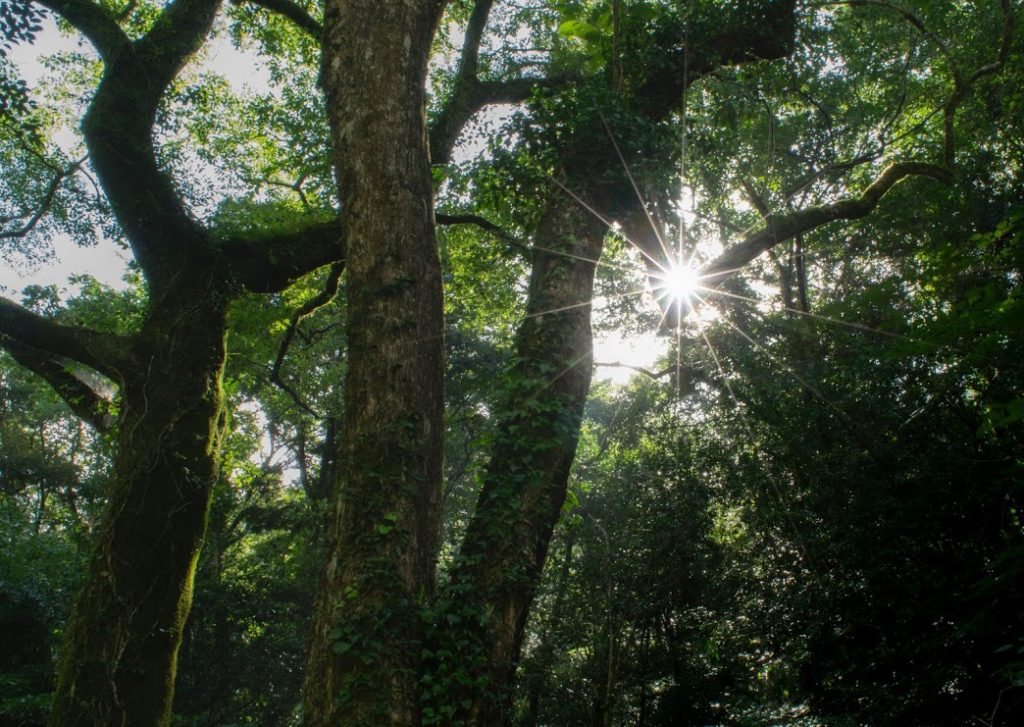 【Information and links】