Did you enjoy the last article about Mt. Taromaru and Mt. Jiromaru? I hope it motivated you to climb both mountains.




What is waiting for you after climbing is not only the sense of achievement but also the good onsen and local cuisine.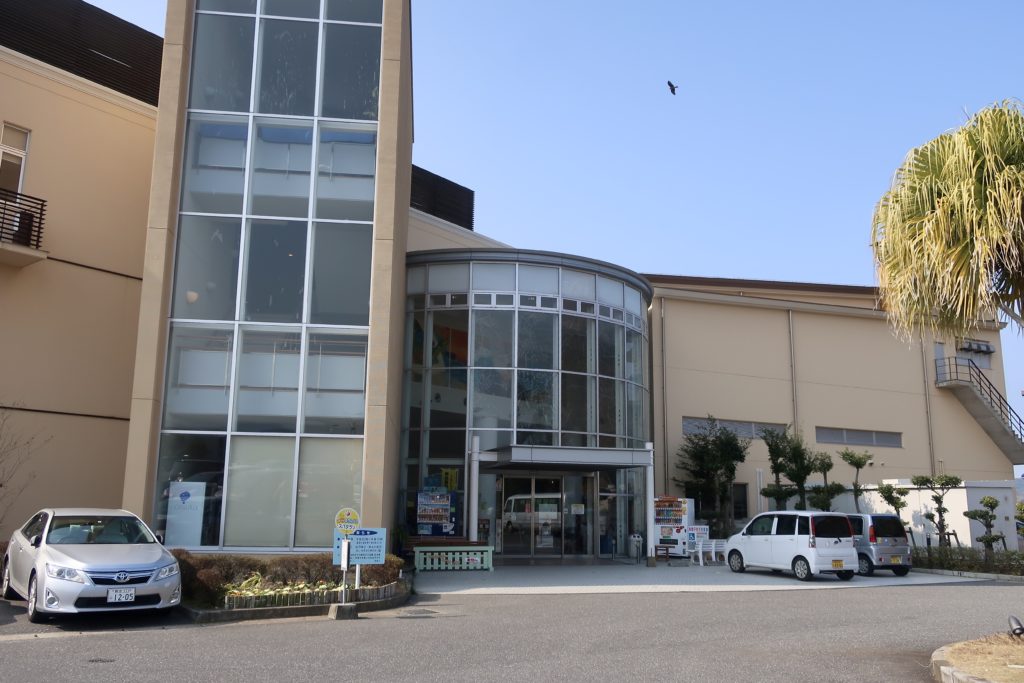 We visited "スパ・タラソ天草(Spa Thalasso Amakusa)" to have onsen with a nice view and lovely seafood lunch. Spa Thalasso Amakusa is located on the way to Kumamoto City so it is convenient to drop by. It consists of three parts, which are an onsen, a thalasso therapy and a restaurant. It stands on a hill so you can expect the great view. Let's see what we can enjoy there!


Spa Thalasso Amakusa(スパ・タラソ天草) in Kamiamakusa, Kumamoto
Natural hot spring and Open air bath.
Spa Thalasso Amakusa offers you the soothing natural hot spring which had sprung up from 1,000m underground.


First, you buy a ticket at this vending machine. It's 500 yen for an adult and 300 yen for a child under 12-year old.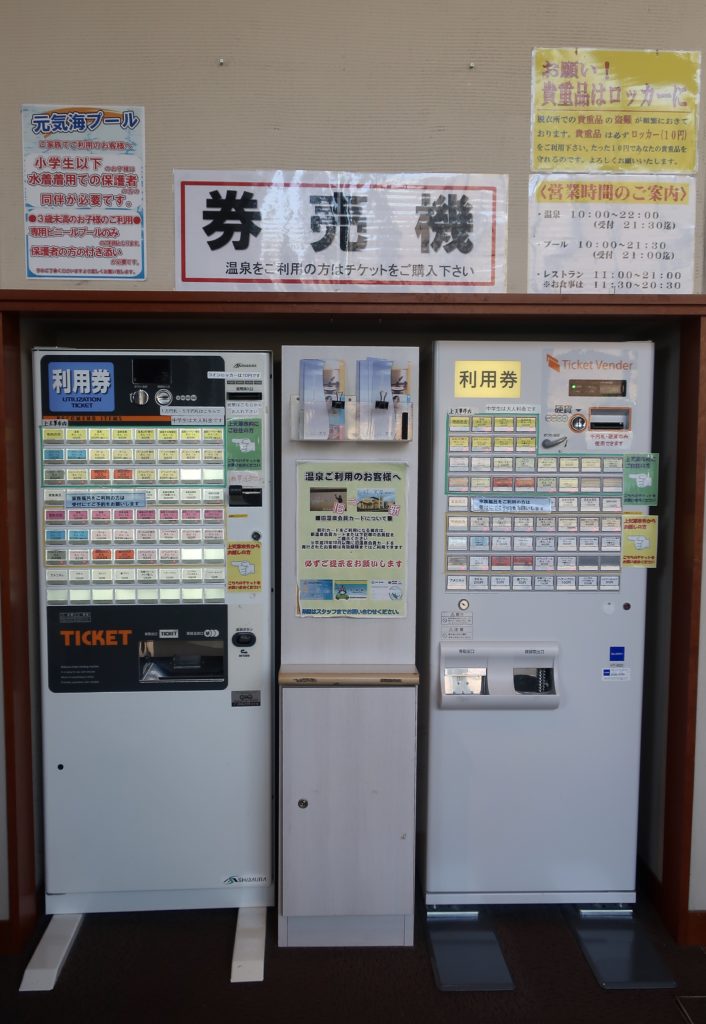 There are inside bath and outdoor bath. As soon as you enter the bath, you will see a beautiful scenery from the big glass window. It faces to the sea and if you go there at evening, you can appreciate the sunset.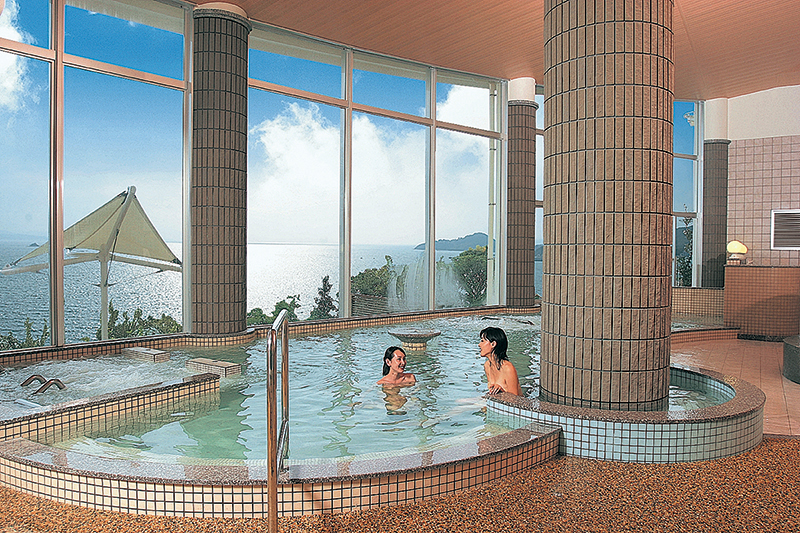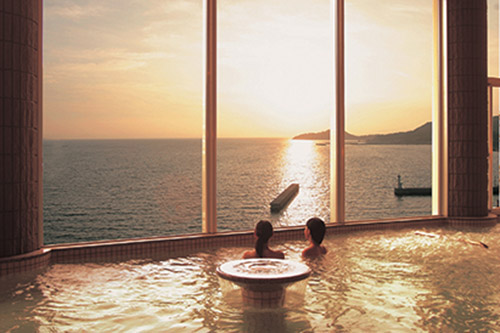 Outside, there is an open air bath. We visited in February so obviously it was cold outside. But as soon as we went into the bath, we got all warmed up.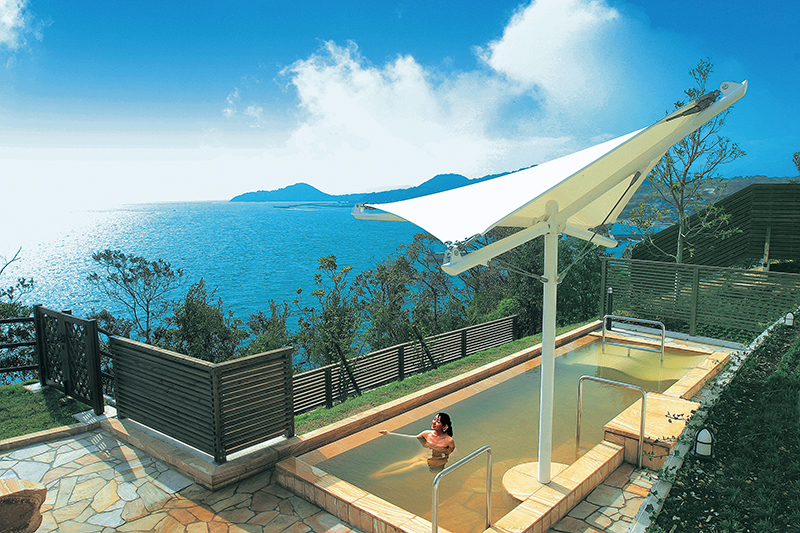 You can unwind and just relax enjoying the panoramic view. There is also a sauna. Surprisingly, we met the lady on the mountain again! Climbers enjoy local onsen and local cuisine after their achievement.
Relaxing Thalasso Therapy
We did not try this Thalasso therapy this time but just share it with you.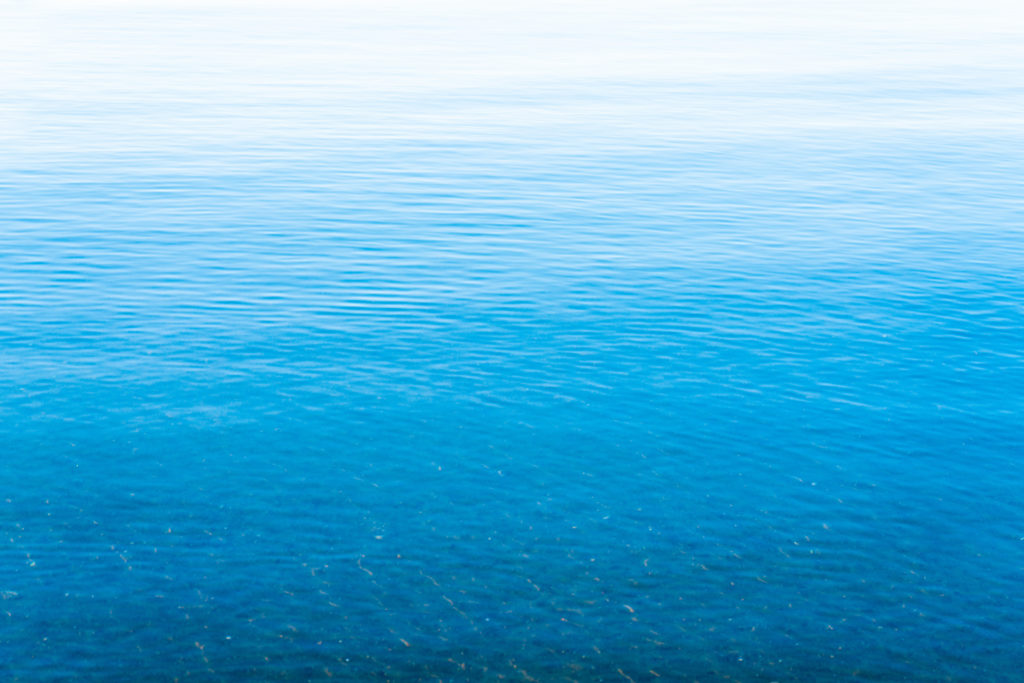 The word "Thalasso" is a Greek word, meaning the sea. In Thalasso Therapy, you can walk in the pool with sea water, have massage using water pressure, etc. The sea water contains salt and minerals so you won't stress your joints and you can expect to ease stiff muscle, fatigue, poor circulation, etc. Originally, Thalasso was for treatment or rehabilitation but nowadays, people use it for relaxation. There are not many Thalasso therapy studios in Japan.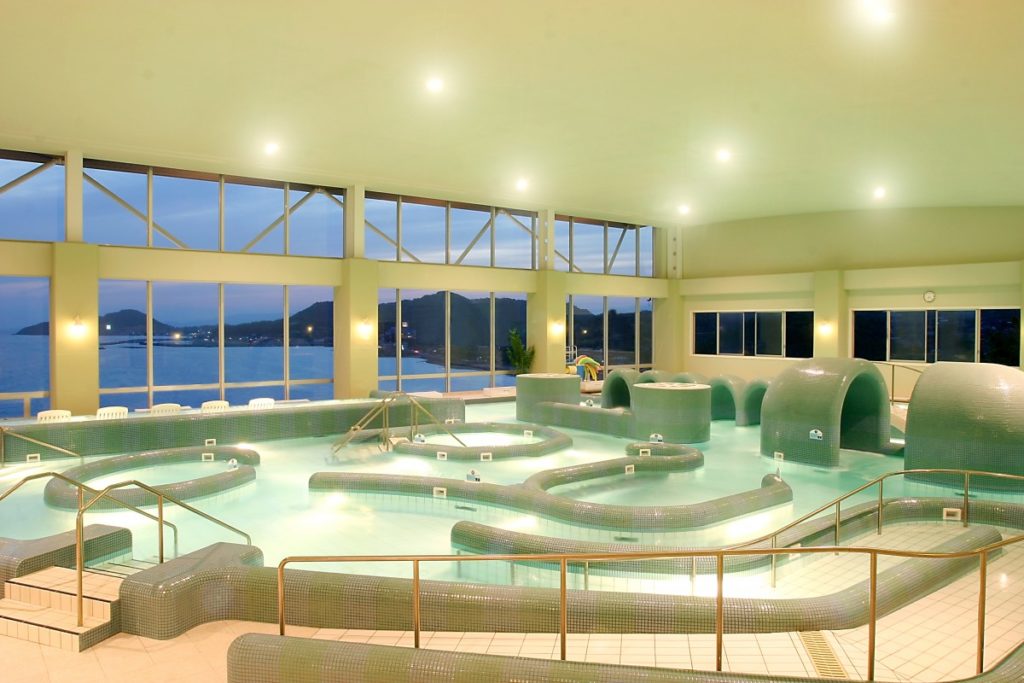 At Spa Thalasso Amakusa, they use fresh sea water and warm it up around 33~36 degrees which is said to bring you high relaxation. This Thalasso therapy is consist of 14 zones. You will enjoy the variation such as water temperature, the depth of water, the strength of water pressure etc.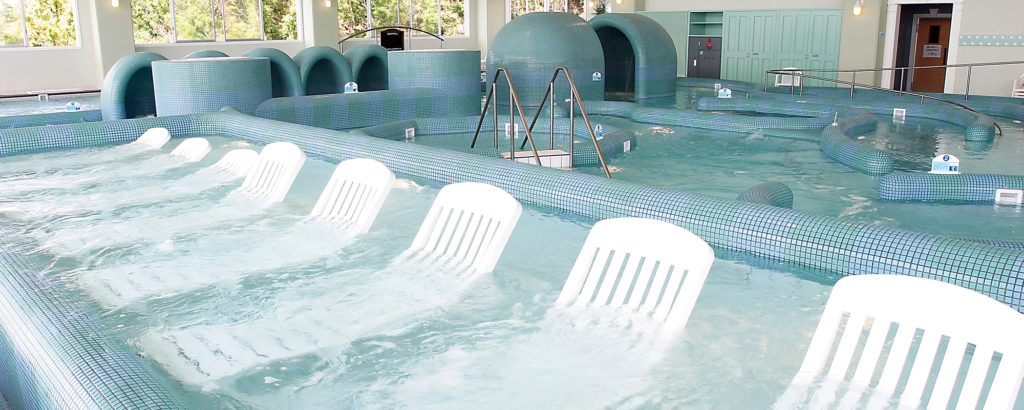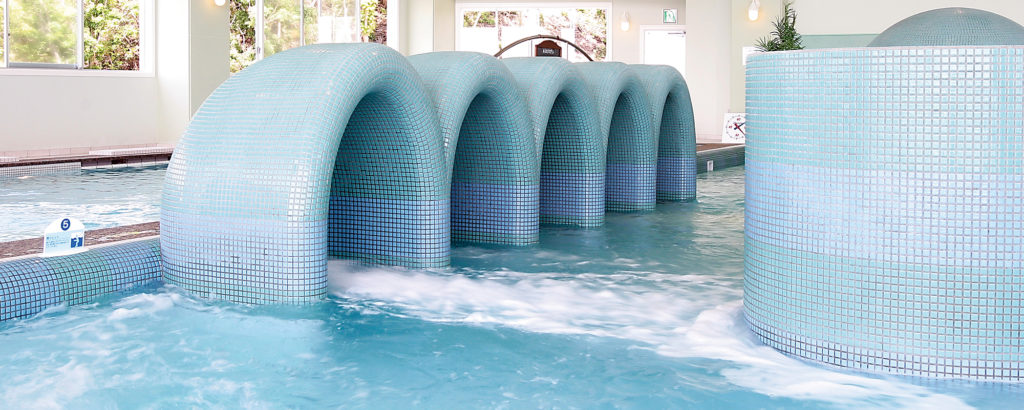 Not like onsen(hot spring), you are supposed to wear bathing suit in Thalasso area. Bring yours or you can rent one there.


The fee is 1,000 yen for an adult and 500 yen for a child under 12-year old. Also they offer you the good deal. If you use both hot spring and Thalasso therapy, you can buy a one-day ticket which is 1,200 yen for an adult and 800 yen for a child under 12-year old.


After climbing, your body is tired so this Thalasso and natural hot spring will ease your fatigue.
Restaurant with a view where you can enjoy fresh seafood dishes.
After being relaxed in the hot spring or Thalasso Therapy, it is time to eat! The name of the restaurant is 海席(Kaiseki) and stands just near the entrance. There are tables and tatami mat seat.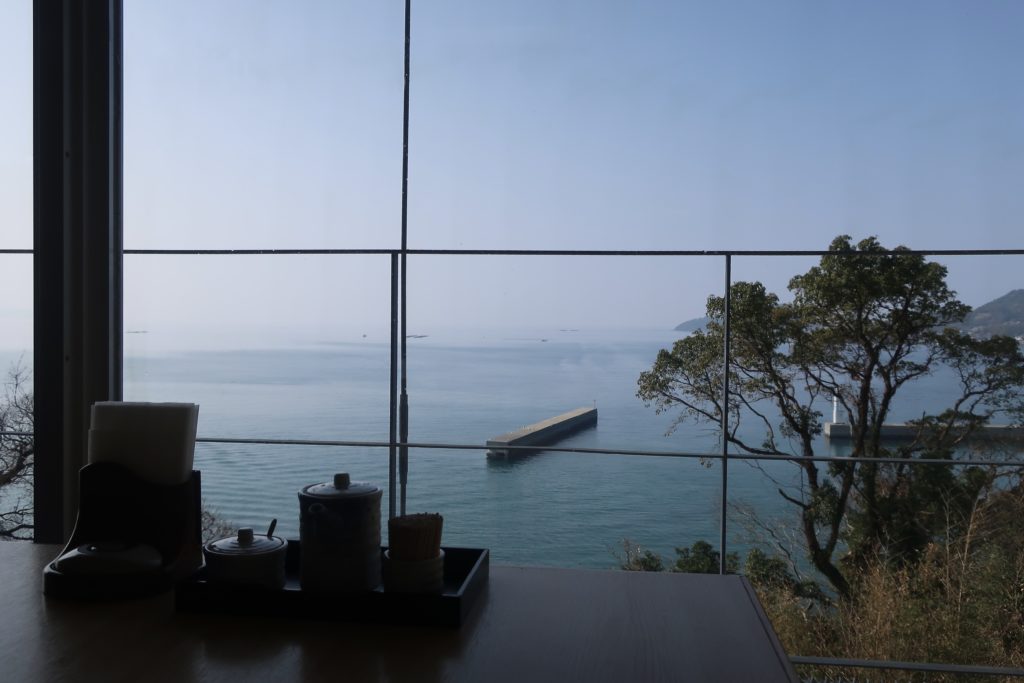 As soon as you enter the restaurant, you will see the sea from a big glass window and can't help but having seats near the window. We went to the restaurant at around 2pm so it wasn't crowded at all.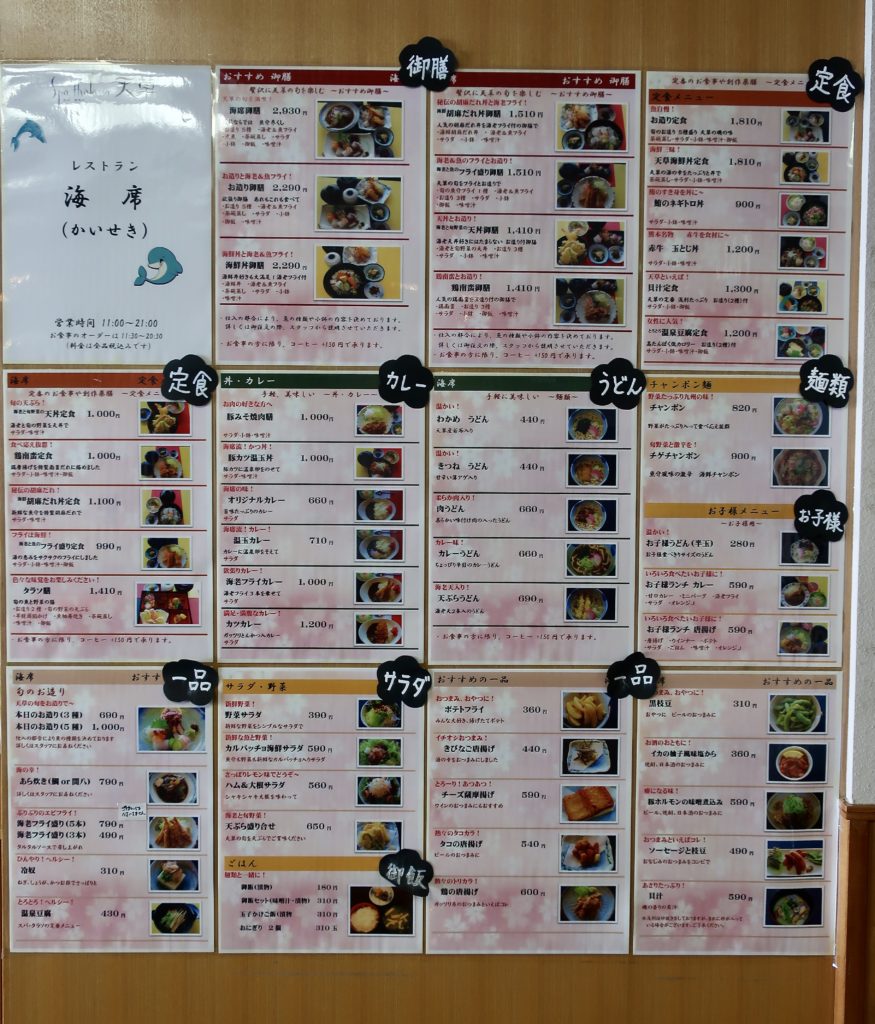 There are many menus so it's difficult to decide! In Japan, most of the time, there are pictures on the menu so even if you don't understand much Japanese, just point out the pictures.


This time, I chose Kaisendon(seasoned sashimi rice bowl) lunch set and my friend chose Tendon(Tempra rice bowl) lunch set. Lunch set include miso soup, pickles and some side dishes, too. Sashimi was so fresh and we enjoyed them all.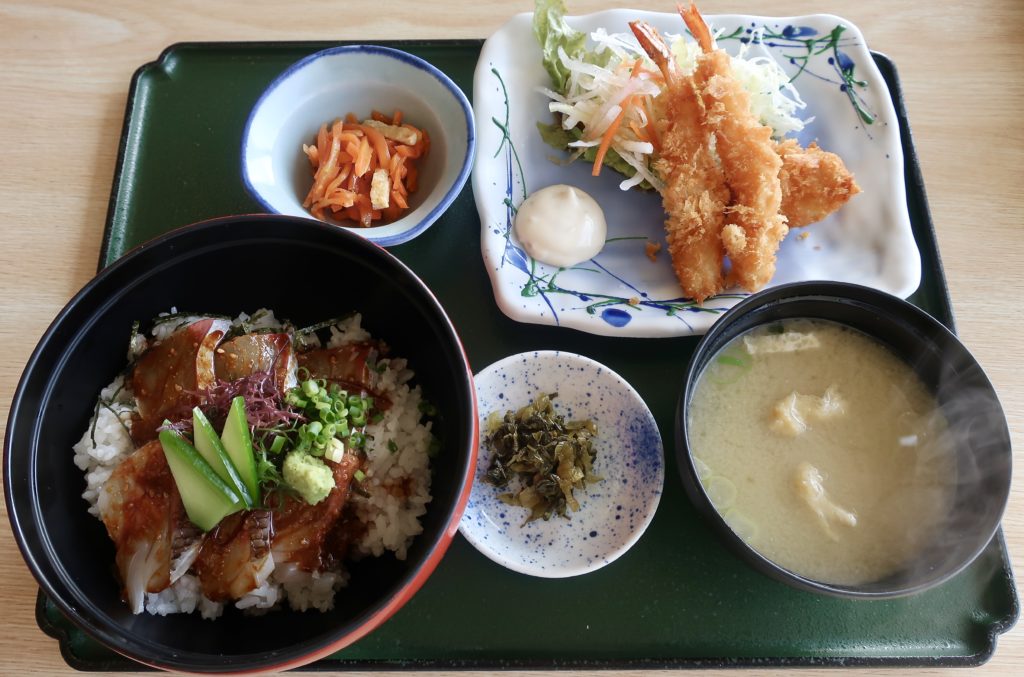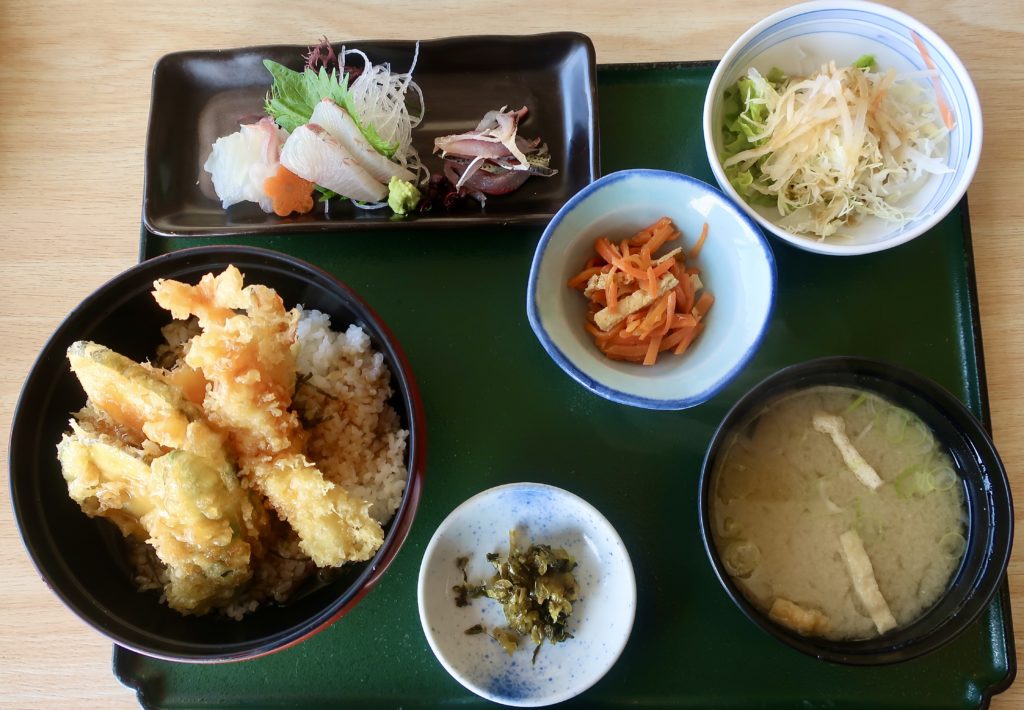 We were just so happy to climb mountains, have a nice bath and enjoy lovely lunch with a nice view. What else can we ask for in our lives?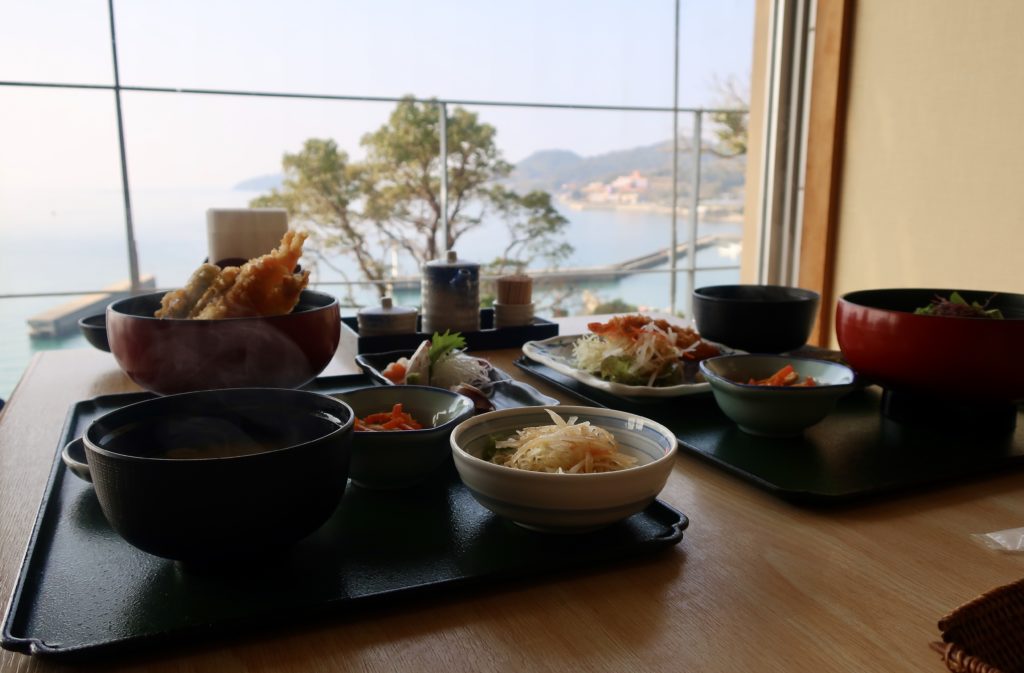 Visit Spa Thalasso Amakusa(スパ・タラソ天草)!
On the way back home, we wanted to have dessert(We definitely need dessert in our lives, too…) so we dropped by 宇土マリーナ(Uto marina) which is a road-side station in Uto city and we had these softies.
宇土マリーナ(Uto marina)
→ http://okoshikikan.net




As you can see this photo, they were too good to wait to have a bite!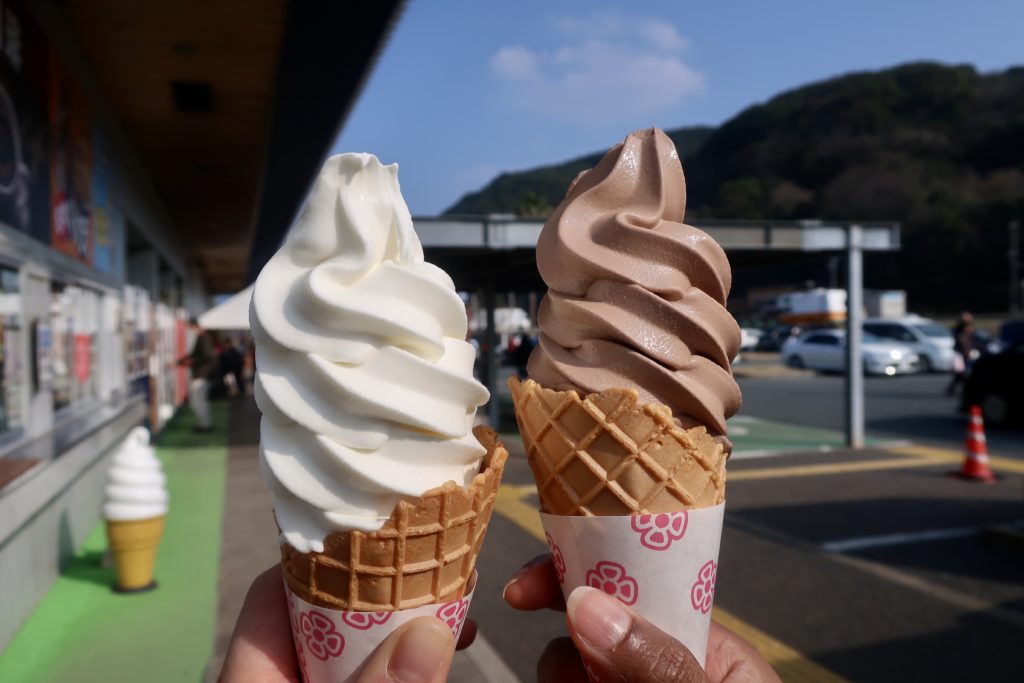 We went back to Kumamoto City around 3:30pm and I had a nice nap after that. It was such a nice half day trip.


Spring is just around the corner and there are many festivals and events waiting. But sadly, because of the serious effect of Coronavirus, many organizations are forced to make painful decisions to cancel their events. It is sad but it cannot be helped. I was excited to join and share some seasonal events but for now I feel I should refrain from doing it.


When things get well and you come to Kumamoto next time, I hope these information will be helpful for you to organize your travel.


After completing climbing Mt. Taromaru and Mt. Jiromaru, treat yourself with onsen with a nice view and fresh seafood lunch!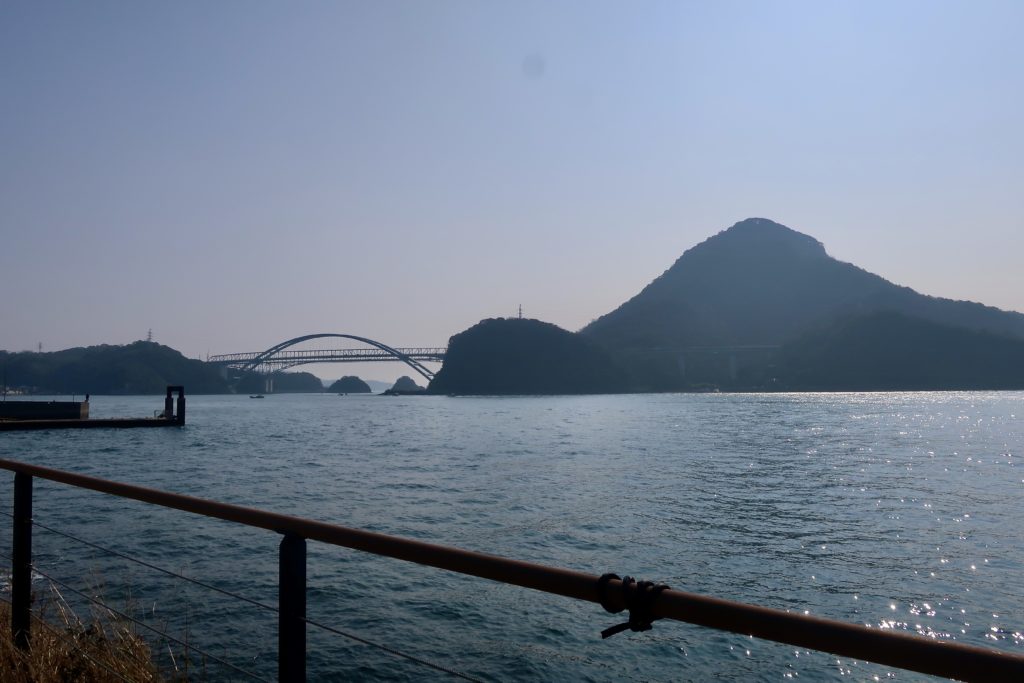 Information and Links
SPA THALASSO AMAKUSA(スパ・タラソ天草)
https://www.spa-thalasso.jp
Map